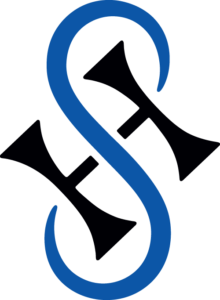 Home of the Very Best Genre Fiction
At Severn House we are dedicated to publishing unputdownable genre fiction: from gritty procedurals to cosy mysteries and tense thrillers, as well as sci-fi, horror, romance, historical fiction, and more.
We're proud to publish some of the most brilliant and compelling authors working today, including Simon Brett, Cynthia Harrod-Eagles, Candace Robb, David Hewson, Stella Cameron, Simon R. Green, Caro Ramsay and Qiu Xiaolong. And with over 100 addictive Severn House books published every year, there's always something new for our readers to discover.
Founded in 1974, Severn House began life as a publisher of hardback fiction for libraries – and even as we've grown and developed, we still love working with libraries. In 2017 we were acquired by Canongate Books, the British Book Awards' Independent Publisher of the Year, 2021. Working with Canongate, we've been able to get our books into more bookshops and to more readers than before, while keeping our identity and independence.
Our small (but mighty) team are passionate about producing the best books we can for our authors and for our readers. We work closely with our authors at all stages – editorial, production, cover design, marketing, distribution – to ensure we continue to produce books that readers (just like you!) will love.
I have always felt lucky to be a Severn House author

Sally Spencer
Meet the severn house Team