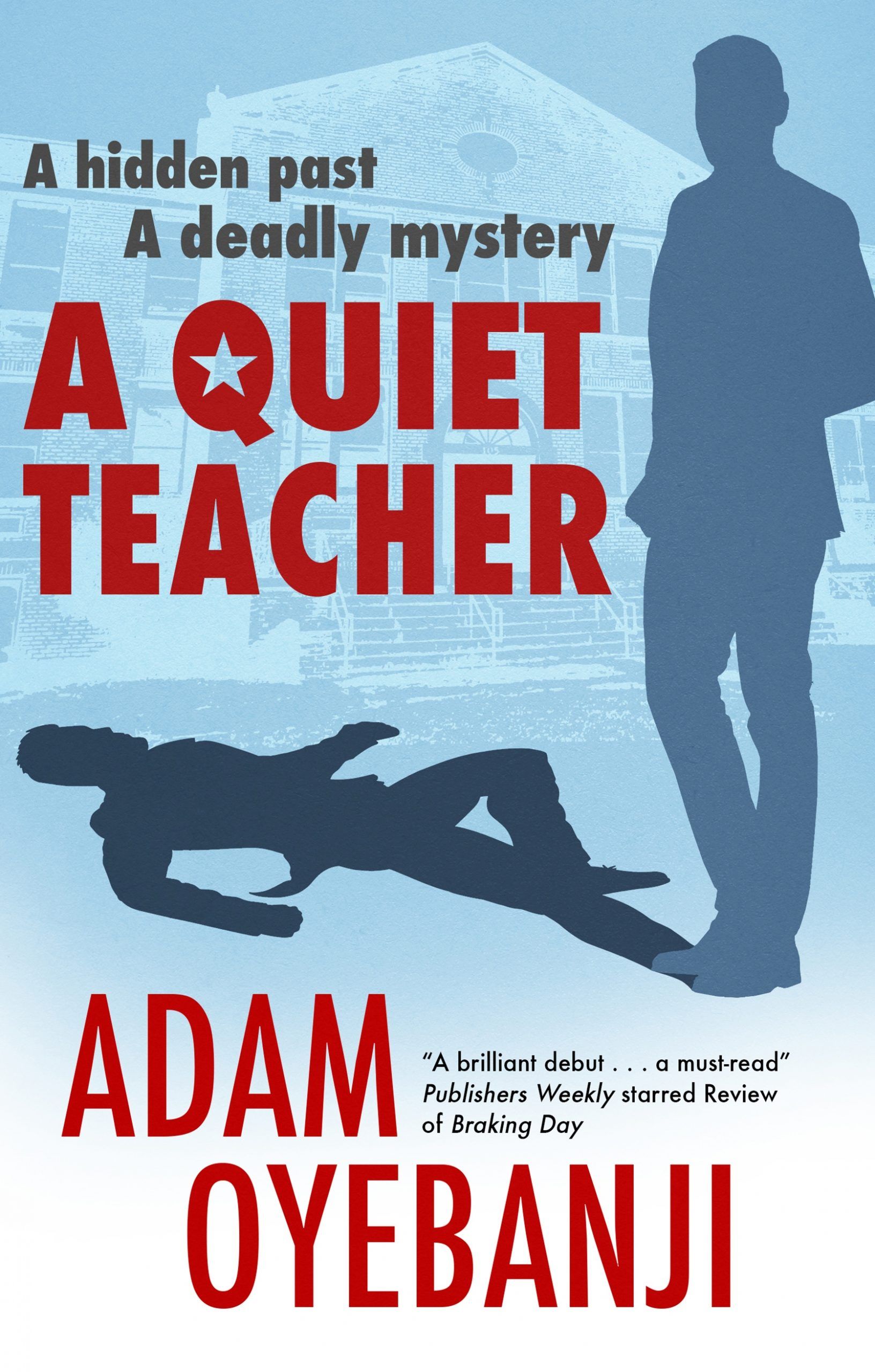 A Quiet Teacher
by Adam Oyebanji
A teacher trying to hide in the shadows finds himself embroiled in a murder investigation in this compelling and fresh read from a new unique, contemporary voice.
Greg Abimbola is a language teacher at the prestigious Calderhill Academy in Pittsburgh. Only that's not his real name . . . or the only secret he's hiding. Greg has a closetful.
When the murder of a wealthy parent on school premises shines an unwanted spotlight on Calderhill Academy, Greg is determined to avoid attention.
That is until the closest person to a true friend Greg has is arrested for the murder. To prove her innocence, Greg will reluctantly emerge from the shadows. But doing so will put him in danger. His past is determined to find him . . . and his past is full of bad things.
Reviews
"Imagine John le Carré attempting an Agatha Christie mystery. Or the other way around. In any case, that mix is at the heart of this stunning novel"
Booklist Starred Review
"Well-plotted . . . Oyebanji demonstrates a confident and developed voice and style"
Library Journal
"Along the way to the satisfying ending, Oyebanji smoothly inserts commentary on topical social and political issues"
Publishers Weekly
"Oyebanji's hero is complicated and sure to win readers' sympathies"
Kirkus Reviews
"A brilliant debut . . . Innovative worldbuilding, a plot packed with surprises. Oyebanji's nuanced exploration of social and cultural shifts make this a must-read"
Publishers Weekly Starred Review of Braking Day
"If you're after action, mystery, and mind-bending mega-structures, look no further than Adam Oyebanji's Braking Day . . . I look forward to what [Adam] does next"
The Washington Post on Braking Day
"Engaging, fast-moving, and inventive"
Jack Campbell, New York Times bestselling author of the Lost Fleet series on Braking Day
"A crystalline, dazzling debut, teeming with life and data and full of breathless, rip-roaring twists and turns. From its first pages, Braking Day grabs you and never lets you go"
Lena Nguyen, author of We Have Always Been Here on Braking Day
"A story of people who are their own worst enemies as groups fracture, danger ramps up, and options close in"
Library Journal Starred Review of Braking Day
Editions
A Quiet Teacher by Adam Oyebanji is available in the following formats
| | | | | | |
| --- | --- | --- | --- | --- | --- |
| Hardback | 9781448309429 | 1st November 2022 | 145 X 224mm | 224 | $29.99 |
| Hardback | 9781448309429 | 1st November 2022 | 145 X 224mm | 224 | £20.99 |
| Ebook | 9781448309733 | 1st November 2022 | N/A | 224 | $14.99 |
| Ebook | 9781448309733 | 1st November 2022 | N/A | 224 | £12.99 |
| Hardback - Large Print | 9781448312733 | 27th February 2024 | 147 X 222mm | 336 | $38.99 |
| Hardback - Large Print | 9781448312733 | 28th December 2023 | 147 X 222mm | 336 | £23.99 |
| Paperback | 9781448309863 | 25th July 2023 | 140 X 215mm | 224 | $18.99 |
| Paperback | 9781448309863 | 25th May 2023 | 140 X 215mm | 224 | £13.99 |
| Format | ISBN | Publication Date | Dimensions | Pages | Price |