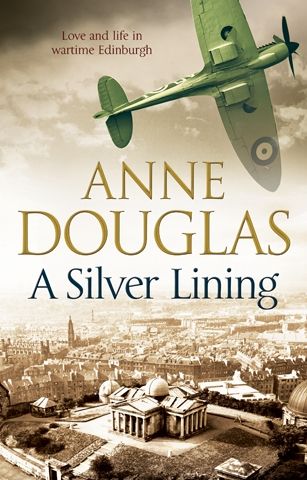 A Silver Lining
by Anne Douglas
When Jinny Hendrie's love leaves Edinburgh to fight in the Second World War, she faces an uncertain future. Do even the darkest clouds have silver linings?
1937, Edinburgh. Attractive, dark-eyed Jinny Hendrie is happy enough in her job in the accounts office of a large bakery – until handsome Viennese cake expert Viktor Linden walks into her life with the promise of an exciting future. Although her father and her kind-hearted boss, Ross MacBain, warn against it, Jinny is determined to marry Viktor but, when war is declared between Great Britain and Germany, all her plans are in ruins. Austria has joined forces with Hitler; Viktor has become an enemy and must return home to fight.
Troubled years lie ahead without news of him, and while Jinny and Ross find new love, there are huge question marks over their future. When the war is over, will Viktor return? And if he does, will this lead to happiness . . . or heartbreak?
Editions
A Silver Lining by Anne Douglas is available in the following formats
Ebook

*

9781780105543
1st October 2014
N/A
224
$10.99
Ebook

*

9781780105543
1st October 2014
N/A
224
£8.99
Paperback
9781847519023
5th June 2018
140 X 218mm
224
$17.95
Paperback
9781847519023
30th March 2018
140 X 218mm
224
£13.99
Format
ISBN
Publication Date
Dimensions
Pages
Price
* Out of print