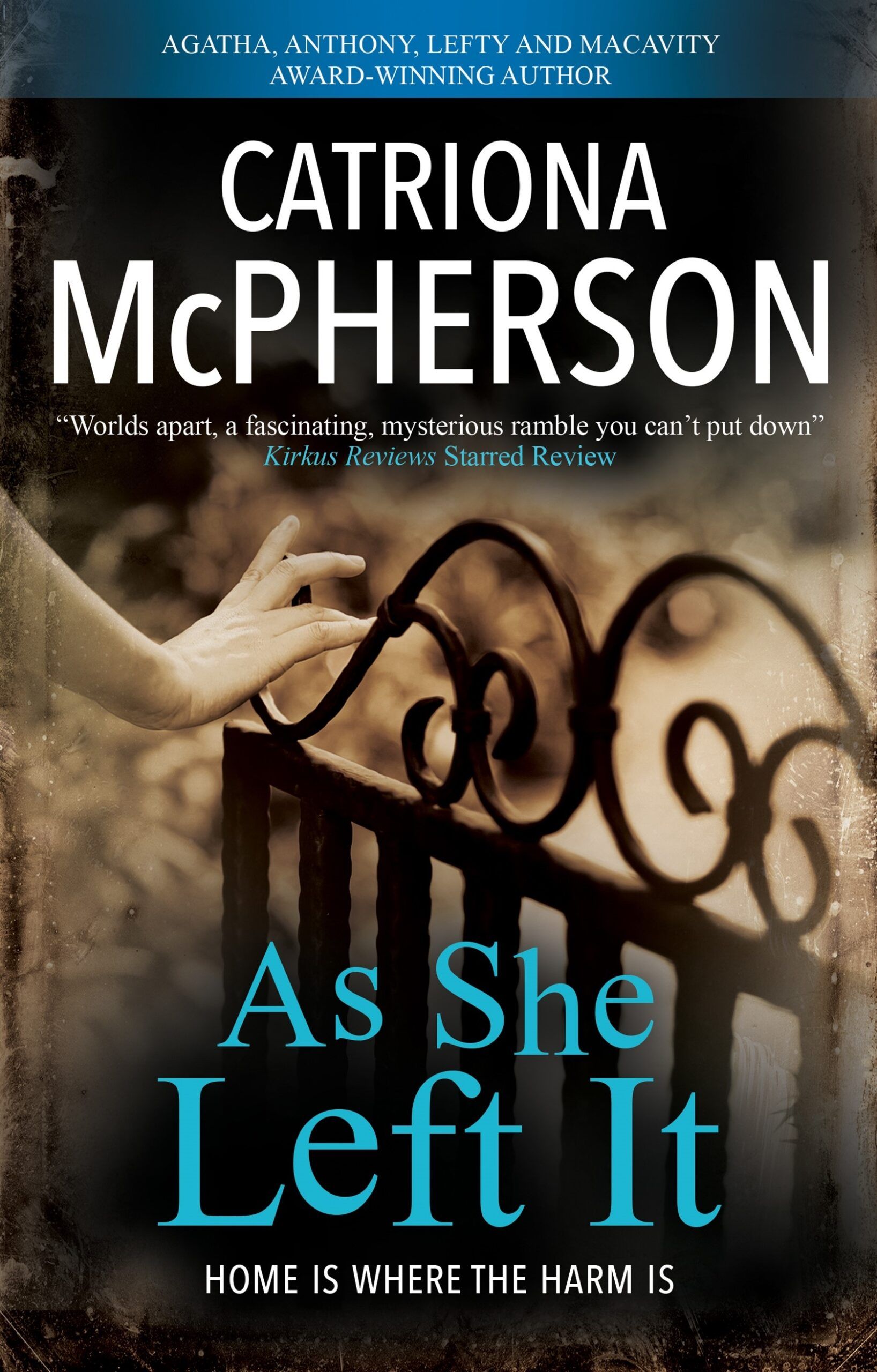 As She Left It
by Catriona McPherson
Home is where the harm is . . .
A woman returns to her childhood home to find a community brimming with dark secrets in this award-winning standalone psychological thriller from master of suspense Catriona McPherson.
When she was twelve years old, Opal Jones ran from her alcoholic mother and didn't look back. Now, returning to their pokey Leeds terraced house after her mum's death, Opal feels like she's gone back in time. Nosey Mrs. Pickess is still polishing her windows to a sparkle. Fishbo, Opal's ancient music teacher, still plays trumpet with his band. And much to Opal's delight, her favorite neighbor, Margaret Reid, still keeps an eye on things from her front doorstep.
But tragedy has struck Mote Street in Opal's absence. Ten years ago, Margaret's three-year-old grandson disappeared from her back yard. What really happened to him? Only one thing's certain: someone knows more than they're telling.
Opal vows to uncover the truth for Margaret's sake. But as she investigates, the door she closed on her own dark past begins to open – and the secrets that spill out may be more than she can bear.
Reviews
"Worlds apart, a fascinating, mysterious ramble you can't put down"
Kirkus Reviews Starred Review
"Dark, absorbing, contemporary stand-alone"
Publishers Weekly
"With an appealingly quirky cast of characters and a nicely paced narrative, this is a captivating stand-alone"
Booklist
"McPherson has crafted a tale that is both suspenseful and poignant. I wanted to cheer for Opal one second and hug her the next"
Eileen Rendahl, author of the Messenger series
Editions
As She Left It by Catriona McPherson is available in the following formats
| Format | ISBN | Publication Date | Dimensions | Pages | Price |
| --- | --- | --- | --- | --- | --- |