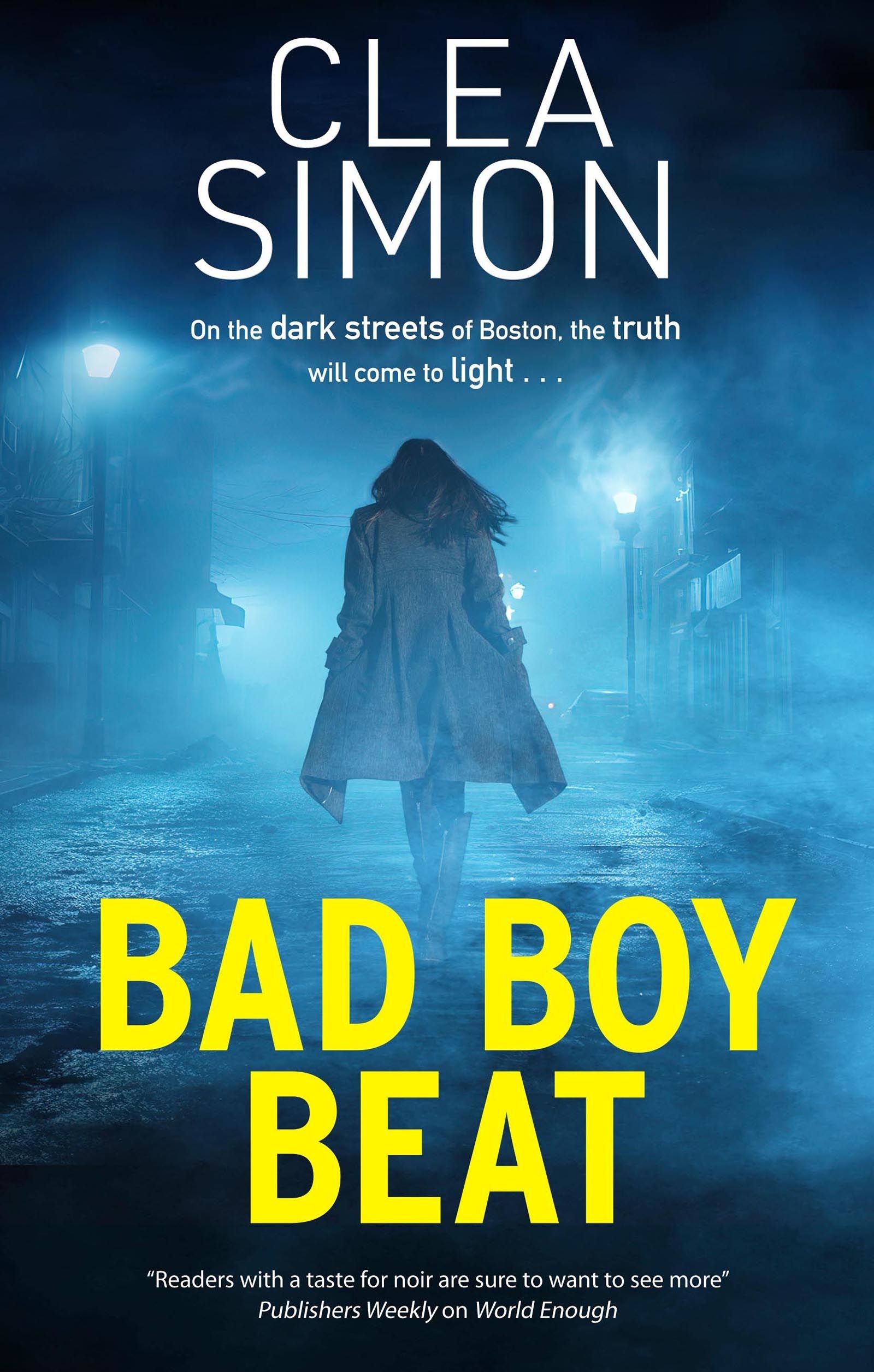 Bad Boy Beat
by Clea Simon
When a rookie reporter for the Boston Standard is convinced a series of street crimes are connected, she is willing to go the extra mile to chase down the big story. The newest mystery by Clea Simon is a page-turning story featuring a female protagonist and set in Boston's underground.
Boston Standard journalist Emily – Em – Kelton is desperate for a big story. As a new reporter Em covers the police beat, which has her responding to every crime that comes across the newsroom scanner. Despite the drudgery and the largely nocturnal hours, it's a beat that suits her – especially with her affinity for the low-level criminals she regularly interacts with and what she considers a healthy scepticism for the rules.
But she's sick of filing short news briefs about random street murders that barely merit a byline, and when she sets out to cover yet another shooting of a low-level dealer, she begins to wonder if these crimes are somehow connected.
With not much to go on but her instincts, Em sets out to uncover the truth behind these sordid crimes. But the more she investigates and uncovers a pattern, the more she digs herself into a hole from which she might not come out of alive . . .
Clea Simon draws on her career as a journalist and delivers a fast-paced and intricate plot and intriguing characters with the city of Boston coming to life. This mystery will appeal to fans who love a strong female protagonist, unexpected twists and turns and a mind-blowing ending!
Reviews
"
Fast-paced and deeply satisfying . . . Simon is at the height of her considerable powers . . .
The prose here is propulsive, stylish, and pleasingly spare, with narrating crime reporter Emily Kelton's voice sliding often into noir territory. Bad Boy Beat is a top-notch read, securing Simon's position as one of the sharpest voices working in crime fiction today
"
Linda L. Richards, award-winning author of the Endings series
"Simon draws on her career as a journalist, in particular her reporting on Boston's music scene in the 1990s, for the setting, concert scenes, and flashbacks, bringing a gritty reality to this dark suspense tale"
Booklist on Hold Me Down
"For Fans of Alexander McCall and Janet Evanovich"
Library Journal on Hold Me Down
"Simon, a former Bostonian who once wrote for magazines covering the music scene, kicks off her Boston Noir series with a fascinating reminiscence of sex, drugs, and rock and roll"
Kirkus Reviews on World Enough
"Vibrant descriptions . . . Readers with a taste for noir are sure to want to see more"
Publishers Weekly on World Enough
"Simon expertly casts suspicion on one member of her tiny human cast after another"
Kirkus Reviews on An Incantation of Cats
"Witty observations, entertaining dialogue, and astute characterizations"
Publishers Weekly on A Spell of Murder
"Cozy author Simon takes a turn to the dark side with this edgy first in a series . . . Noir fans who are fond of felines will find a lot to like"
Publishers Weekly on The Ninth Life
Editions
Bad Boy Beat by Clea Simon is available in the following formats
| | | | | | |
| --- | --- | --- | --- | --- | --- |
| Hardback | 9781448313044 | 7th May 2024 | 147 X 222mm | 224 | $31.99 |
| Hardback | 9781448313044 | 7th May 2024 | 147 X 222mm | 224 | £21.99 |
| Ebook | 9781448313051 | 7th May 2024 | N/A | 224 | $24.99 |
| Ebook | 9781448313051 | 7th May 2024 | N/A | 224 | £20.99 |
| Format | ISBN | Publication Date | Dimensions | Pages | Price |