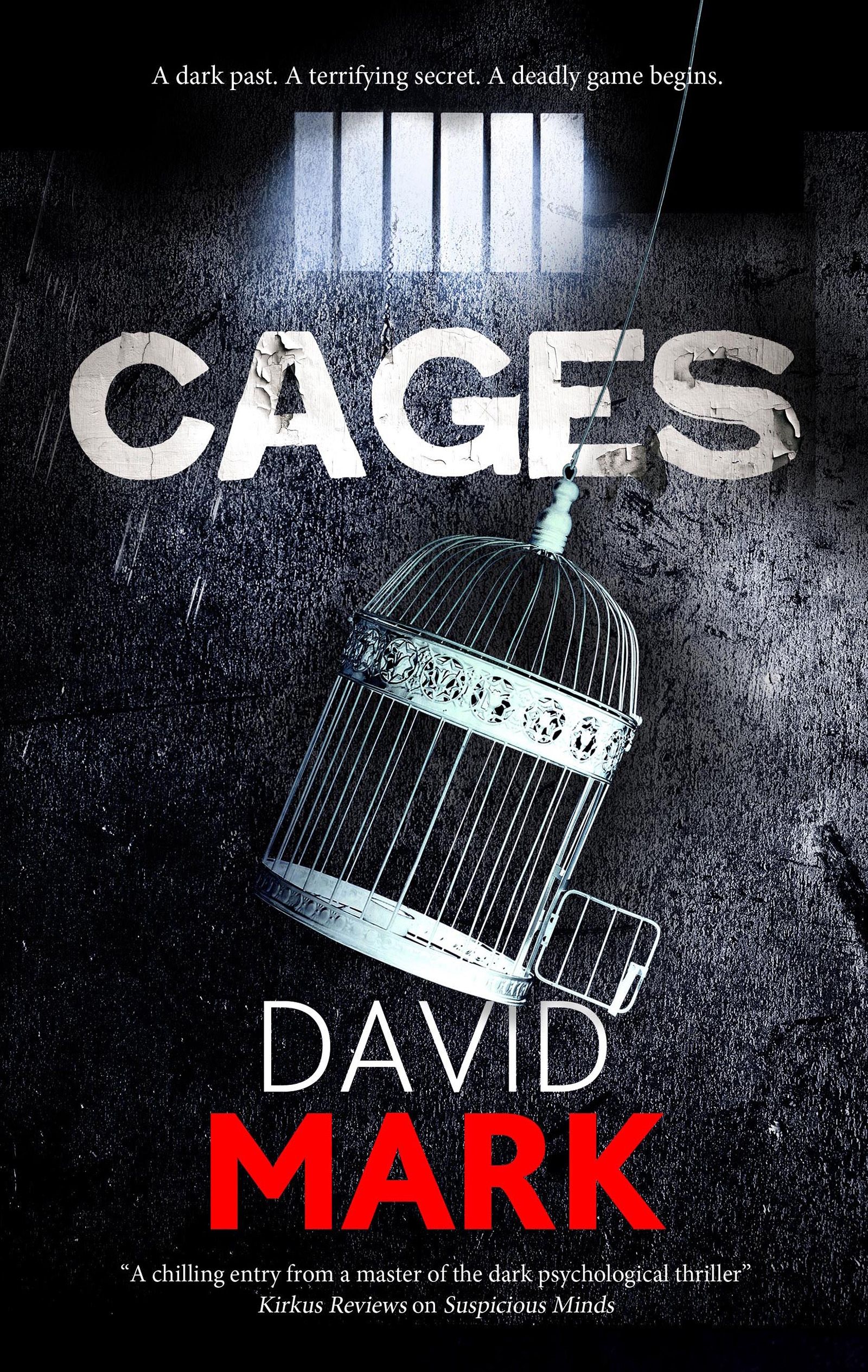 Cages
by David Mark
A dark past. A terrifying secret. A deadly game is about to begin . . .
Washed-up author Rufus Orton needs money. It's the main reason he takes the gig teaching creative writing to inmates at HMP Holderness. That, and the flattery of prison officer Annabeth Harris, who contacted him out of the blue and begged him to take the job.
Annabeth loves Rufus' work. Genuinely. She loves being a prison officer too. But Annabeth is keeping a secret. Fifteen years ago she did something bad, and if it ever comes out, her new, perfect life will be destroyed.
HMP resident Griffin Cox has no black marks against his name. He claims he's been wrongly convicted of the sex offence that put him in prison. He's lying. He has a plan – and everything hinges on him securing a place in the classroom with Rufus and Annabeth. It's only then that the game can begin . . .
Dark, twisted and gripping, CAGES is an addictive psychological thriller from a "master" of the genre (Kirkus Reviews). If you enjoy disturbing, charismatic criminals like Hannibal Lector and Patrick Bateman, you'll love Griffin Cox.
Reviews
"A creepy psychological thriller from a specialist in bone-chilling suspense ... with a shocking climax few readers will see coming"
Kirkus Reviews
"Well-defined characters "
Publishers Weekly
"A chilling entry from a master of the dark psychological thriller"
Kirkus Reviews on Suspicious Minds
"Gripping from start to finish"
Booklist on Borrowed Time
"A wild, brutal, fascinating tale of death, betrayal, and love"
Kirkus Reviews on Borrowed Time
"Vivid and often witty ... Will long remain in the mind of the reader"
Publishers Weekly on A Rush of Blood
"Haunting ... [A] twisty, chilling tale"
Kirkus Reviews on A Rush of Blood
"Complex and frightening ... Mark is writing at the top of his game"
Publishers Weekly Starred Review of The Mausoleum
Editions
Cages by David Mark is available in the following formats
| | | | | | |
| --- | --- | --- | --- | --- | --- |
| Hardback | 9780727890917 | 1st June 2021 | 145 X 225mm | 256 | $38.99 |
| Hardback | 9780727890917 | 31st March 2021 | 145 X 225mm | 256 | £20.99 |
| Ebook | 9781448305186 | 1st May 2021 | N/A | 256 | $14.99 |
| Ebook | 9781448305186 | 1st May 2021 | N/A | 256 | £12.99 |
| Paperback | 9781780297804 | 28th June 2022 | 141 X 217mm | 256 | $17.95 |
| Paperback | 9781780297804 | 28th April 2022 | 141 X 217mm | 256 | £12.99 |
| Format | ISBN | Publication Date | Dimensions | Pages | Price |