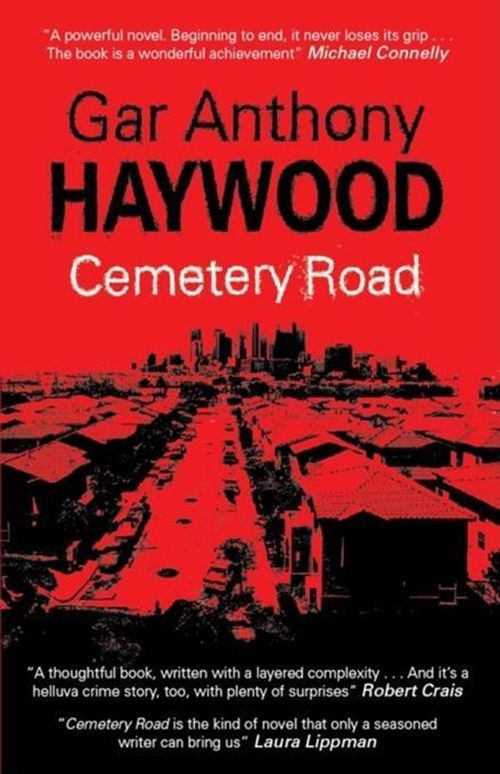 Cemetery Road
by Gar Anthony Haywood
"Cemetery Road is a power novel. Beginning to end, it never loses its grip . . . The book is a wonderful achievement" Michael Connelly
When Errol 'Handy' White returns to his native Los Angeles to attend the funeral of his old friend R.J. Burrow, who has been brutally murdered, a terrible secret threatens to reveal itself.
Twenty-six years earlier, Handy, R.J. and O'Neal Holden were three young thieves who pulled a heist that went horrible awry, and Handy's been waiting for it to come back and haunt them ever since. Both the police and Holden, now a slick politician, believe R.J.'s death was the result of a bungled drugs deal, but Handy and R.J.'s widow can't buy it.
Was R.J.'s killing totally unrelated to the tragedy lurking in the trio's past? Or is something more sinister afoot? Handy won't go back home until he has the answer – even if it means putting himself next in line for a bullet.
Reviews
"Cemetery Road is a powerful novel. Beginning to end, it never loses its grip…The book is a wonderful achievement"
Michael Connelly
"This is Haywood at the top of his game!"
George Pelecanos
"A thoughtful book, written with a layered complexity… And it's a helluva crime story, too, with plenty of surprises"
Robert Crais
Editions
Cemetery Road by Gar Anthony Haywood is available in the following formats
| | | | | | |
| --- | --- | --- | --- | --- | --- |
| Ebook | 9781780100357 | 1st April 2011 | N/A | 224 | £8.99 |
| Ebook | 9781780100357 | 1st April 2011 | N/A | 224 | $10.99 |
| Paperback | 9781847511935 | 30th July 2010 | 142 X 217mm | 224 | £12.99 |
| Paperback | 9781847511935 | 30th July 2010 | 142 X 217mm | 224 | £13.99 |
| Format | ISBN | Publication Date | Dimensions | Pages | Price |