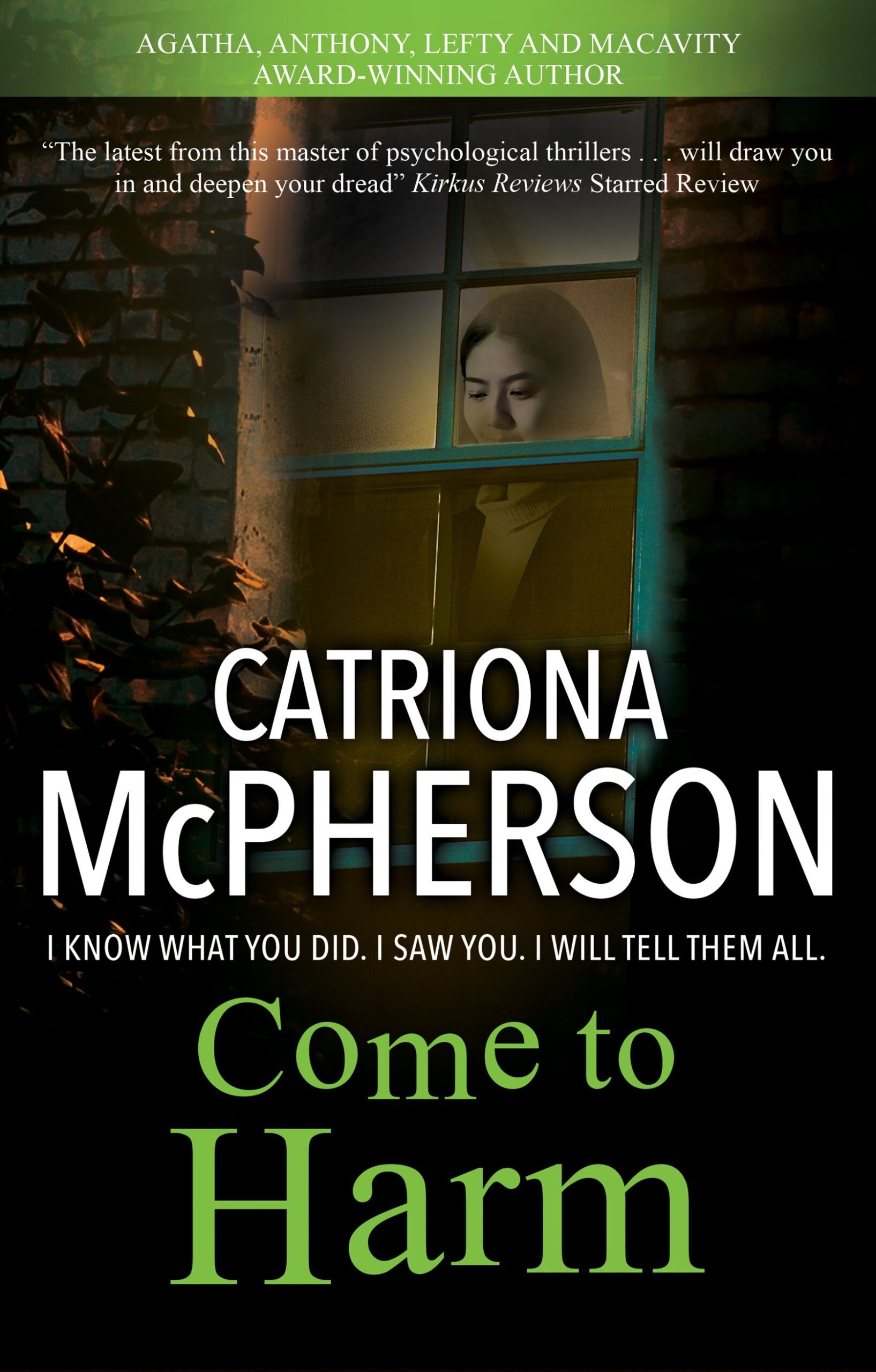 Come to Harm
by Catriona McPherson
"The weak are meat. The strong eat."
For Keiko Nishisato, leaving Tokyo to study for her PhD in Scotland was supposed to be the adventure, but it's the sponsored accommodation that shows her just how far she is from home. Strange plumbing, strange food . . . and strangest of all, the remote location. The quiet little town of Painchton, far away from the bustling city life of Edinburgh, is not what she expected, and Keiko tries not to feel ungrateful.
Still, she's never met friendlier people than the Painchton Traders, who welcome her as one of their own. Only the Pooles, the butchers downstairs, seem to want to keep their distance – widowed Mrs Poole unwelcoming, and her son Malcolm quiet and standoffish. Malcolm's charming brother Murray, drawn back to Painchton after his father's death, both attracts and unsettles her, promising to keep her safe. Safe from what?
There's a darkness at the heart of Painchton, and Keiko grows determined to find out what it is. But the more she discovers, the less she believes, until she can't tell where her fears end and the real nightmares begin . . .
This grisly, twisty psychological thriller from award-winning author Catriona McPherson will keep you guessing right until the last page.
Reviews
"The latest from this master of psychological thrillers . . . will draw you in and deepen your dread"
Kirkus Reviews Starred Review
"McPherson's small-town tale is far more a thriller … and might even draw fans of Dennis Lehane"
Booklist
"Expertly done. The clues are cleverly laid"
The New York Times
Editions
Come to Harm by Catriona McPherson is available in the following formats
| Format | ISBN | Publication Date | Dimensions | Pages | Price |
| --- | --- | --- | --- | --- | --- |