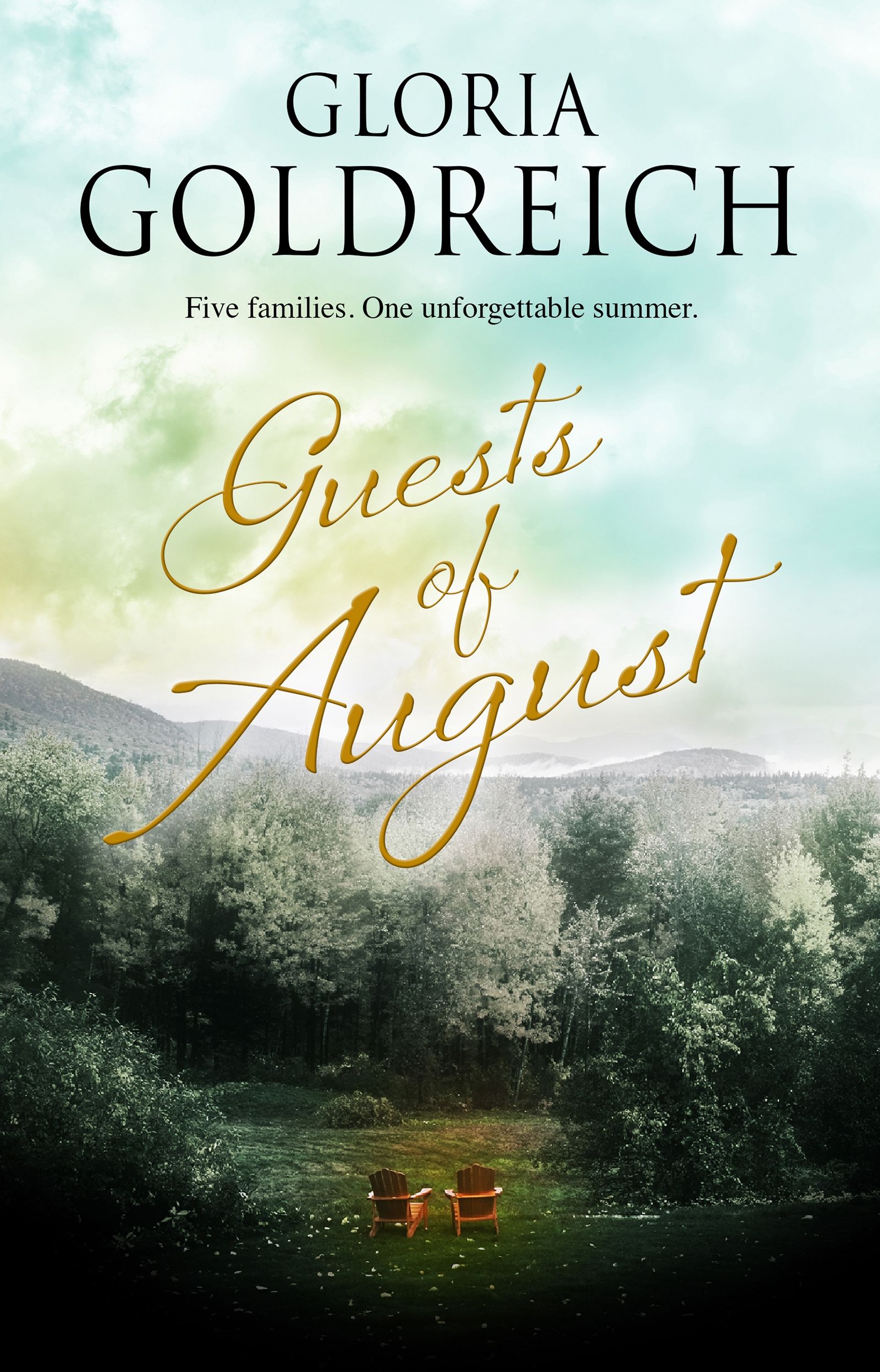 Guests of August
by Gloria Goldreich
Five families come together for a summer vacation that will change their lives forever in this moving tale of love, loss and hope.
The Edwards, the Ames, the Epsteins, the Currans and the Templetons – five families bound together by the decades-old tradition of spending their August vacation at the idyllic Mount Haven Inn in New Hampshire.
Despite living separate, disparate lives, the summer ritual of reconnecting remains an important yearly fixture for the families, with the inn and its tranquil surroundings offering a welcome safe haven and respite from their struggles – a place to draw comfort from their shared past and memories. But strained relationships, heartache, loss and devastating secrets all come to a head one climactic summer – a summer that will change their lives forever . . .
Reviews
"Goldreich excels at portraying realistic marriages and the struggles within them, and readers will find themselves yearning for a stay at the Mount Haven Inn with its family-style meals, lawn games, and campfires"
Booklist
"A moving portrait of grieving parents and the different paths they take to find healing and closure"
Booklist on After Melanie
"Goldreich creates a realistic portrait of a marriage slowly sinking in quicksand"
Library Journal on After Melanie
"Filled with fascinating details about the art world and colorful real-life characters, this novel may appeal to historical fiction fans who enjoyed Natasha Solomons's The House at Tyneford and Tatiana de Rosnay's Sarah's Key"
Library Journal on The Bridal Chair
"Goldreich's portrait of a major artist and his daughter is fascinating"
Booklist on The Bridal Chair
"Goldreich's latest wide-ranging novel skillfully delineates contemporary and conservative Jewish life"
Publishers Weekly on Open Doors
Editions
Guests of August by Gloria Goldreich is available in the following formats
| | | | | | |
| --- | --- | --- | --- | --- | --- |
| Hardback | 9780727889720 | 3rd March 2020 | 144 X 222mm | 224 | $28.99 |
| Hardback | 9780727889720 | 29th November 2019 | 144 X 222mm | 224 | £20.99 |
| Hardback | 9780727889720 | 3rd March 2020 | 144 X 222mm | 224 | $28.99 |
| Hardback | 9780727889720 | 29th November 2019 | 144 X 222mm | 224 | £20.99 |
| Ebook | 9781448303601 | 1st January 2020 | N/A | 224 | $14.99 |
| Ebook | 9781448303601 | 1st January 2020 | N/A | 224 | £12.99 |
| Ebook | 9781448303601 | 1st January 2020 | N/A | 224 | $14.99 |
| Ebook | 9781448303601 | 1st January 2020 | N/A | 224 | £12.99 |
| Paperback | 9781780296630 | 26th June 2021 | 140 X 216mm | 224 | $17.95 |
| Paperback | 9781780296630 | 29th April 2021 | 140 X 216mm | 224 | £12.99 |
| Paperback | 9781780296630 | 26th June 2021 | 140 X 216mm | 224 | $17.95 |
| Paperback | 9781780296630 | 29th April 2021 | 140 X 216mm | 224 | £12.99 |
| Format | ISBN | Publication Date | Dimensions | Pages | Price |