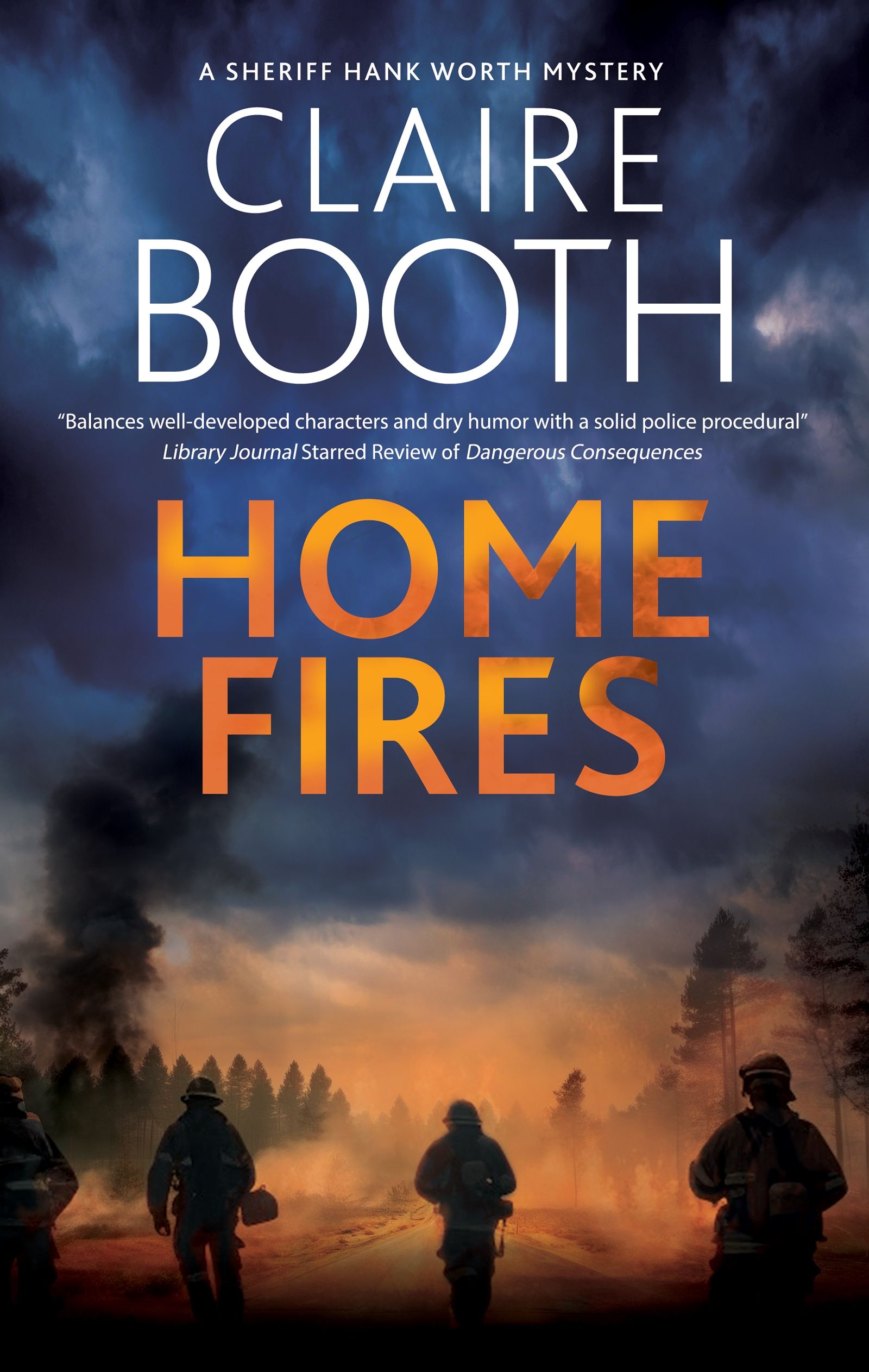 Home Fires
by Claire Booth
Fans of Steven F. Havill's Posadas County and Lisa Regan's Josie Quinn series will enjoy this fascinating and complex story set in small-town Missouri.
"Balances well-developed characters and dry humor with a solid police procedural"- Library Journal Starred Review of Dangerous Consequences
Branson Sheriff Hank Worth is one of the first on the scene of a mass casualty incident – a local fireworks warehouse has exploded, killing everyone inside. As over a dozen victims are pulled from the smoldering ruins, the painstaking identification process begins.
Chief Deputy Sheila Turley returns early from medical leave to assist in the office, while Hank delves deeper into the increasingly complicated situation at the morgue. He discovers that the previous forensic pathologist was hasty at best and negligent at worst. What starts as an offhand request to look into the errors turns into a discovery that shakes Hank's world off its axis . . .
With Hank secretly investigating his discovery at the morgue, his short-handed team is stretched to the brink as it investigates the cause of the explosion. Then a shocking revelation leaves Sheila and her fellow deputies scrambling for answers to an unexpected crime. Just what happened in the warehouse in the moments before the blast? Can they unravel the mysteries in time to save Branson from yet more heartbreak? And can Hank, adrift and alone, figure out what happened before it destroys everything he holds dear?
Reviews
"Balances well-developed characters and dry humor with a solid police procedural"
Library Journal Starred Review of Dangerous Consequences
"Another fine entry in a series that deserves a much wider fan base"
Booklist on Dangerous Consequences
"Many moving parts ultimately reward the reader's attention"
Kirkus Reviews on Dangerous Consequences
"Fascinating . . . Readers of Steven F. Havill's 'Posadas County' mysteries may want to try this series. A skillful, character-driven story"
Library Journal Starred Review of Fatal Divisions
"Booth skillfully combines police procedural elements with a sharp focus on the families and professional lives of her protagonists. This superior regional series reliably entertains"
Publishers Weekly on Fatal Divisions
"Compelling . . . it really feels like [Booth] is writing about real people and events"
Booklist on Fatal Divisions
"A pleasing procedural with thoughtful characters and enough plot twists to keep you guessing"
Kirkus Reviews on Fatal Divisions
"Strong . . . a fascinating and complex plot. Readers will hope Hank has a long career ahead of him"
Publishers Weekly on A Deadly Turn
Editions
Home Fires by Claire Booth is available in the following formats
| | | | | | |
| --- | --- | --- | --- | --- | --- |
| Hardback | 9781448310807 | 2nd April 2024 | 147 X 222mm | 256 | $31.99 |
| Hardback | 9781448310807 | 2nd April 2024 | 147 X 222mm | 256 | £21.99 |
| Ebook | 9781448310814 | 2nd April 2024 | N/A | 256 | $24.99 |
| Ebook | 9781448310814 | 2nd April 2024 | N/A | 256 | £20.99 |
| Format | ISBN | Publication Date | Dimensions | Pages | Price |