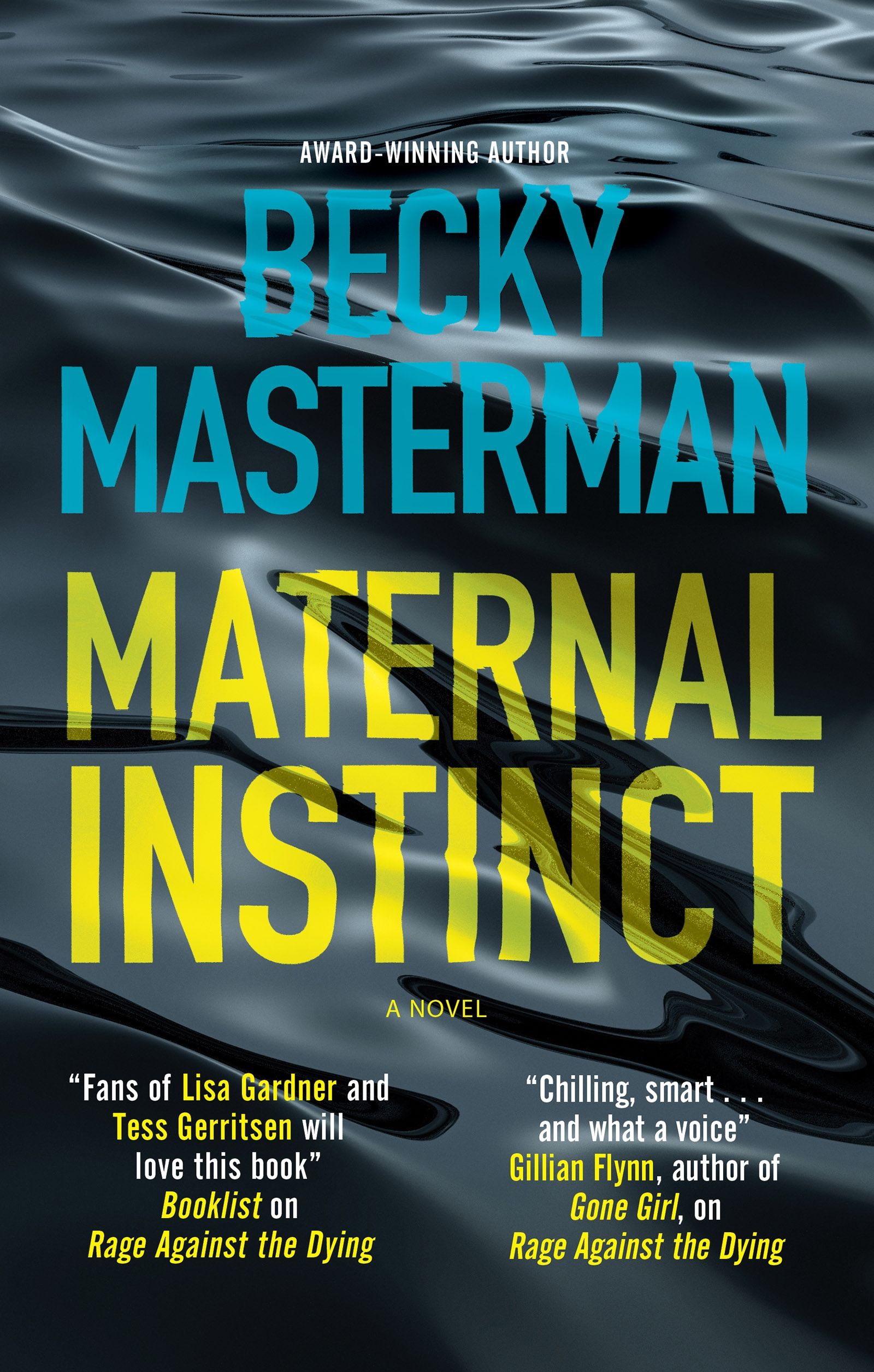 Maternal Instinct
by Becky Masterman
Think moving in with your mother-in-law is your worst nightmare? You have no idea . . . A jaw-dropping novel of domestic suspense from the author of the critically acclaimed Brigid Quinn series
"Chilling, smart . . . and what a voice" Gillian Flynn on Rage Against the Dying
"A thriller that must be read" Lisa Gardner on Rage Against the Dying

Don't let them know what you're thinking, Althea Deming tells herself. It's your best defense. Althea didn't want her good natured but thoughtless step-son Hal and manipulative daughter-in-law Grace to move in with her, relegating her to a corner of the house that was once just hers, but she doesn't have much choice. She's been powerless since her beloved husband Robert's death. According to the will, everything that was hers now belongs to Hal – and to Grace.
Grace Deming didn't want to uproot her family to care for her difficult mother-in-law, but she's determined to make the best of it for the sake of her daughter Shyla's future. Their new home is enormous, the neighborhood prestigious. If the worst of it is that Althea dislikes her, she can cope.
After all, Althea Deming is a sweetheart. Everyone says so. Her husband. The neighbors. And soon, so does Shyla, the once vibrant and happy child now a shadow of her former self. What's wrong with Grace that she can't trust her? But all her instincts are screaming at her that Althea is dangerous, and if she doesn't fight to protect her family from her malign influence, she'll live to regret it . . .
Reviews
"[An] original addition to the neo-Gothic canon . . . A fever dream of family gone disastrously wrong"
Kirkus Reviews
"Masterman keeps the tension high throughout this page-turner"
Publishers Weekly on We Were Killers Once
"Nerve-wracking . . . The plot never loses its drive and the characters are truly intriguing"
Booklist on We Were Killers Once
Publishers Weekly on A Twist of the Knife
"Gripping . . . Will also draw in fans of Michael Connelly and Dennis Lehane"
Booklist on Fear the Darkness
"[Readers] are in for a ride as thrilling as they can find outside the pages of Jeffery Deaver . . . A scorching, humane first novel"
Kirkus Reviews on Rage Against the Dying
"Masterman lives up to her name in this masterly combination of compelling character and plot to keep the pages turning"
Library Journal Starred Review of Rage Against the Dying
"One of the most memorable FBI agents since Clarice Starling"
Publishers Weekly Starred Review of Rage Against the Dying
"Pulse-quickening . . . scorching . . . invigorating"
The New York Times on Rage Against the Dying
Editions
Maternal Instinct by Becky Masterman is available in the following formats
| | | | | | |
| --- | --- | --- | --- | --- | --- |
| Hardback | 9781448311958 | 5th December 2023 | 147 X 222mm | 288 | $31.99 |
| Hardback | 9781448311958 | 5th December 2023 | 147 X 222mm | 288 | £21.99 |
| Ebook | 9781448311965 | 5th December 2023 | N/A | 288 | $24.99 |
| Ebook | 9781448311965 | 5th December 2023 | N/A | 288 | £20.99 |
| Format | ISBN | Publication Date | Dimensions | Pages | Price |