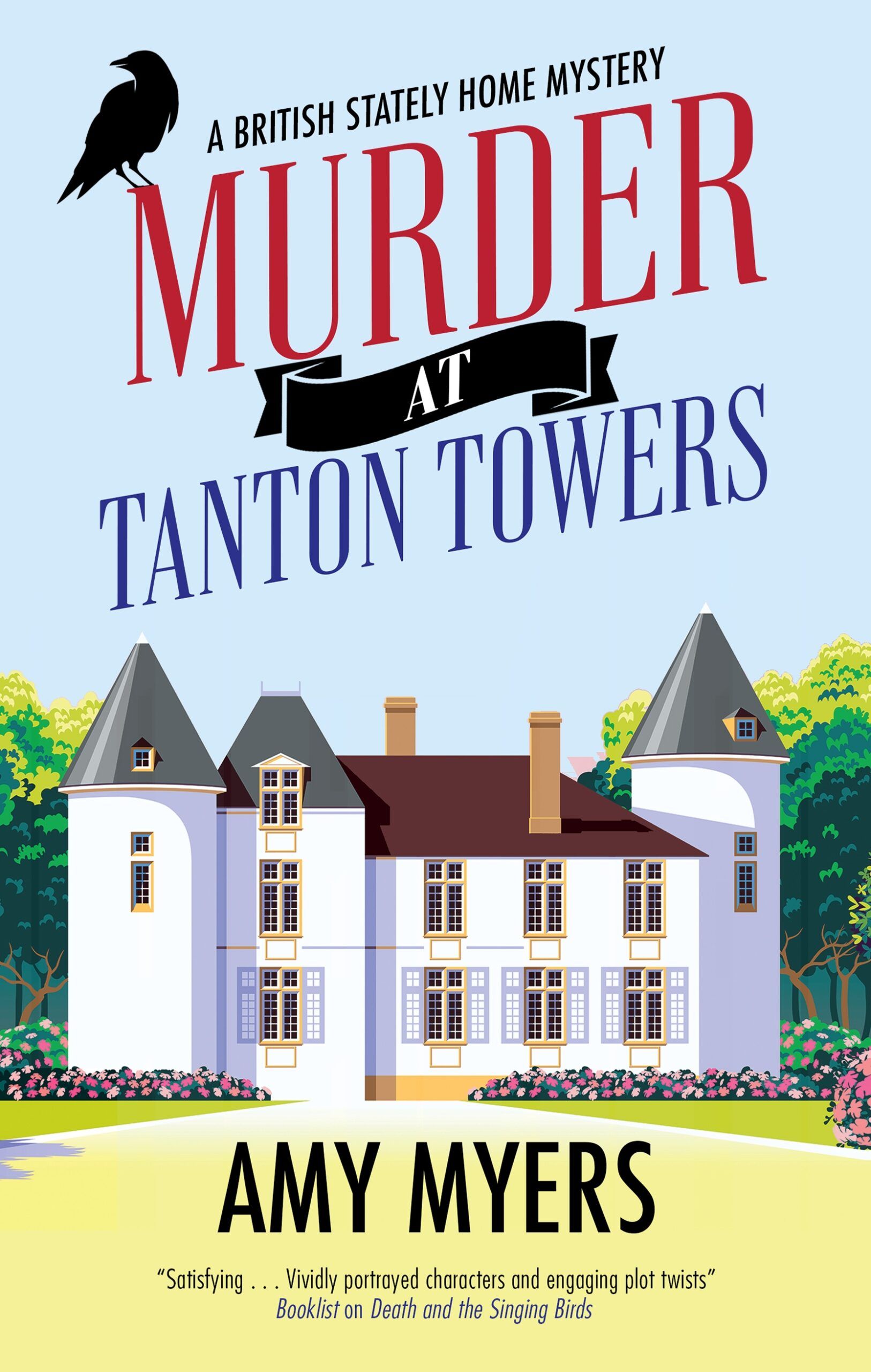 Murder at Tanton Towers
by Amy Myers
Three cheers for British stately home Tanton Towers! Explore the eccentric, history-filled house, take tea in the Happy Huffkin café . . . and visit the site of a recent murder?!
Introducing café-owner and divorcee Cara Shelly, who bakes a mean cake – and solves impossible crimes – in the first of a brand-new British traditional mystery series with cozy flair.
Everyone told Cara Shelly that she was crazy to set up a café in the shadow of eccentric Kentish stately home Tanton Towers. But now, three years later, the forty-something single mother can't believe her good luck. The Happy Huffkin café is thriving, and Cara considers the Tanton Towers staff – and its equally eccentric owners, Max and Alison – to be more like family than colleagues. Three cheers for Tanton Towers!
But one beautiful summer evening, when Cara's hard at work clearing up after closing time, Alison comes hurtling down to the café to beg her for help. It's trouble – and of the worst kind. Daphne Hanson, queen of the Towers' costume-clad dancing troupe – and the greatest nosy parker in Kent – is lying dead in the orangery. Strangled! But by whom? And why?
Determined that the culprit should not be one of her friends, and suspicious of the detective assigned the case – the deeply annoying, and annoyingly attractive DCI Andrew Mitchem – Cara launches her own investigation. But the more secrets she uncovers, the more she's forced to consider the unthinkable: that one of her dear friends could be the killer . . .
Reviews
"Satisfying . . . Vividly portrayed characters and engaging plot twists"
Booklist on Death and the Singing Birds
"A touch of pathos, a troubled romance, and believable characters"
Kirkus Reviews on Death and the Singing Birds
Publishers Weekly on Death and the Singing Birds
"Buoyantly amusing . . . fans will be pleased"
Publishers Weekly on Death at the Wychbourne Follies
"Myers has discovered a no-fail recipe for suspense as she dishes up another delectable cuisine-centric caper"
Booklist on Death at the Wychbourne Follies
"Winning series launch . . . jolly entertainment"
Publishers Weekly on Dancing with Death
"Plenty of suspects and a surprise ending"
Kirkus Reviews on Dancing with Death
Editions
Murder at Tanton Towers by Amy Myers is available in the following formats
| | | | | | |
| --- | --- | --- | --- | --- | --- |
| Hardback | 9781448309979 | 7th May 2024 | 147 X 222mm | 224 | $31.99 |
| Hardback | 9781448309979 | 7th May 2024 | 147 X 222mm | 224 | £21.99 |
| Ebook | 9781448309986 | 7th May 2024 | N/A | 224 | $24.99 |
| Ebook | 9781448309986 | 7th May 2024 | N/A | 224 | £20.99 |
| Format | ISBN | Publication Date | Dimensions | Pages | Price |