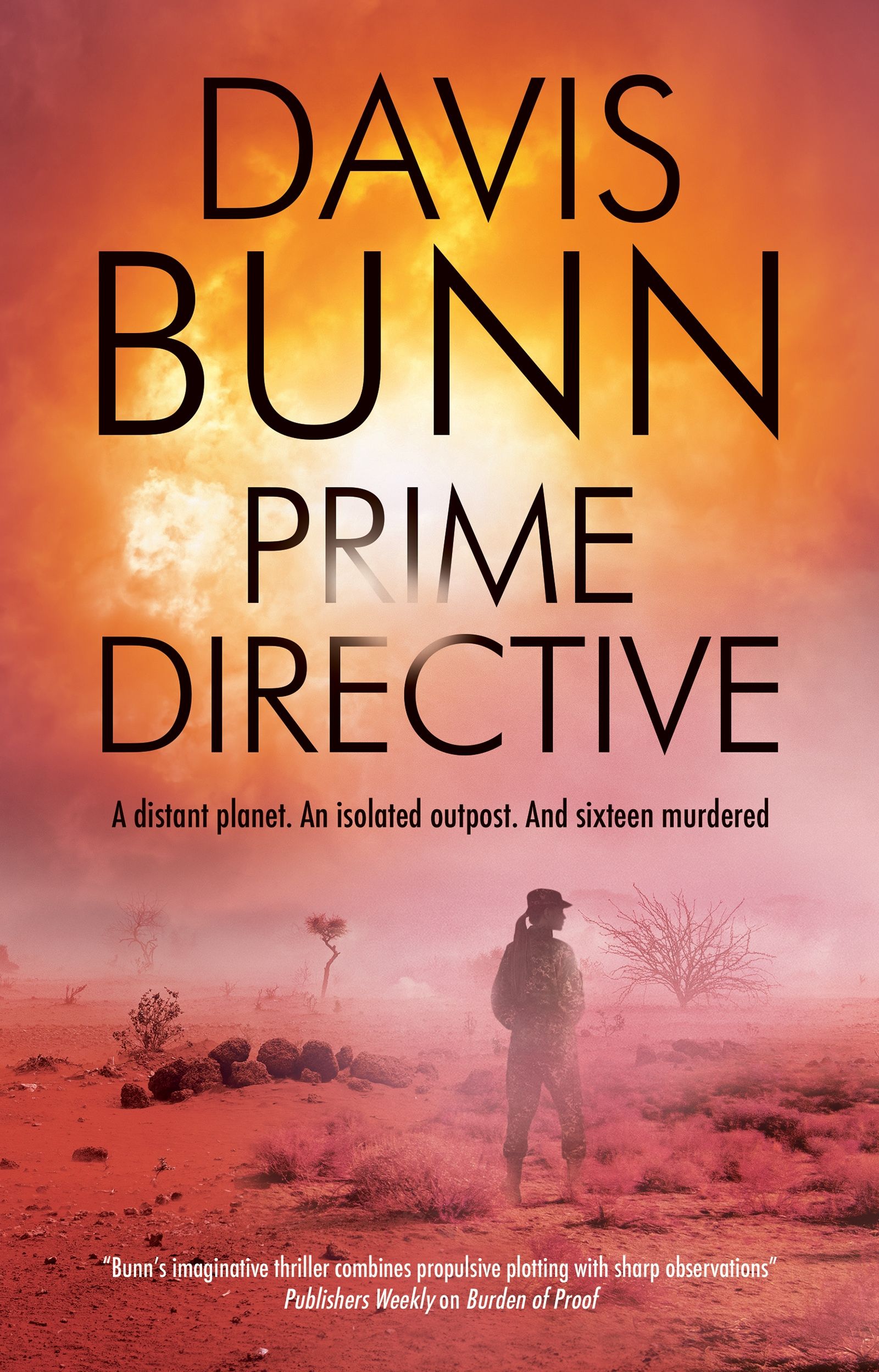 Prime Directive
by Davis Bunn
Lieutenant Amanda Bostick is ordered to investigate why scientists on a distant outpost on the planet of Lorian are being murdered with no alarm raised.
"In the past ninety days, sixteen colonists have been murdered, and nobody thought to report it until now?"
When a number of scientists are mysteriously killed on an insignificant scientific outpost on the planet of Loria and no alarm is raised, Commander Rickets of the Galactic Space Arm (GSA) is angered that no one can explain why. Rickets orders Lieutenant Amanda Bostick along with two armed Guardians, Sergeant Hamoud and Corporal Nasim, to investigate.
All three have faced setbacks in their careers and time is against them: the GSA is demanding answers within ten days. But they have no idea what to expect as there are few reports on the planet.
Why are the scientists being killed? Is there more to the mission than first appears? Are the sentient Lorians who inhabit the planet more of a threat than the GSA realize?
Reviews
"A fast-paced, retro-feeling sci-fi mystery ... good fun"
Publishers Weekly
"Bunn's imaginative thriller combines propulsive plotting with sharp observations"
Publishers Weekly on Burden of Proof
"A stylistically complex work that lends itself to a variety of audiences"
Library Journal on The Domino Effect
"Davis Bunn applies his deft hand to The Domino Effect with the grace and mastery"
Jerry B. Jenkins, New York Times bestselling author, on The Domino Effect
"A fast-paced read that balances action and cozy undertones ... accessible read that will appeal to readers who enjoy mystery and suspense"
Booklist on Outbreak
Editions
Prime Directive by Davis Bunn is available in the following formats
| | | | | | |
| --- | --- | --- | --- | --- | --- |
| Hardback | 9780727850263 | 6th July 2021 | 145 X 220mm | 192 | $28.99 |
| Hardback | 9780727850263 | 29th April 2021 | 145 X 220mm | 192 | £20.99 |
| Ebook | 9781448305247 | 1st June 2021 | N/A | 192 | $14.99 |
| Ebook | 9781448305247 | 1st June 2021 | N/A | 192 | £12.99 |
| Hardback - Large Print | 9781448308286 | 29th March 2022 | 143 X 223mm | 304 | $36.95 |
| Hardback - Large Print | 9781448308286 | 27th January 2022 | 143 X 223mm | 304 | £22.99 |
| Paperback | 9781780297859 | 29th March 2022 | 140 X 216mm | 192 | $17.95 |
| Paperback | 9781780297859 | 27th January 2022 | 140 X 216mm | 192 | £12.99 |
| Format | ISBN | Publication Date | Dimensions | Pages | Price |