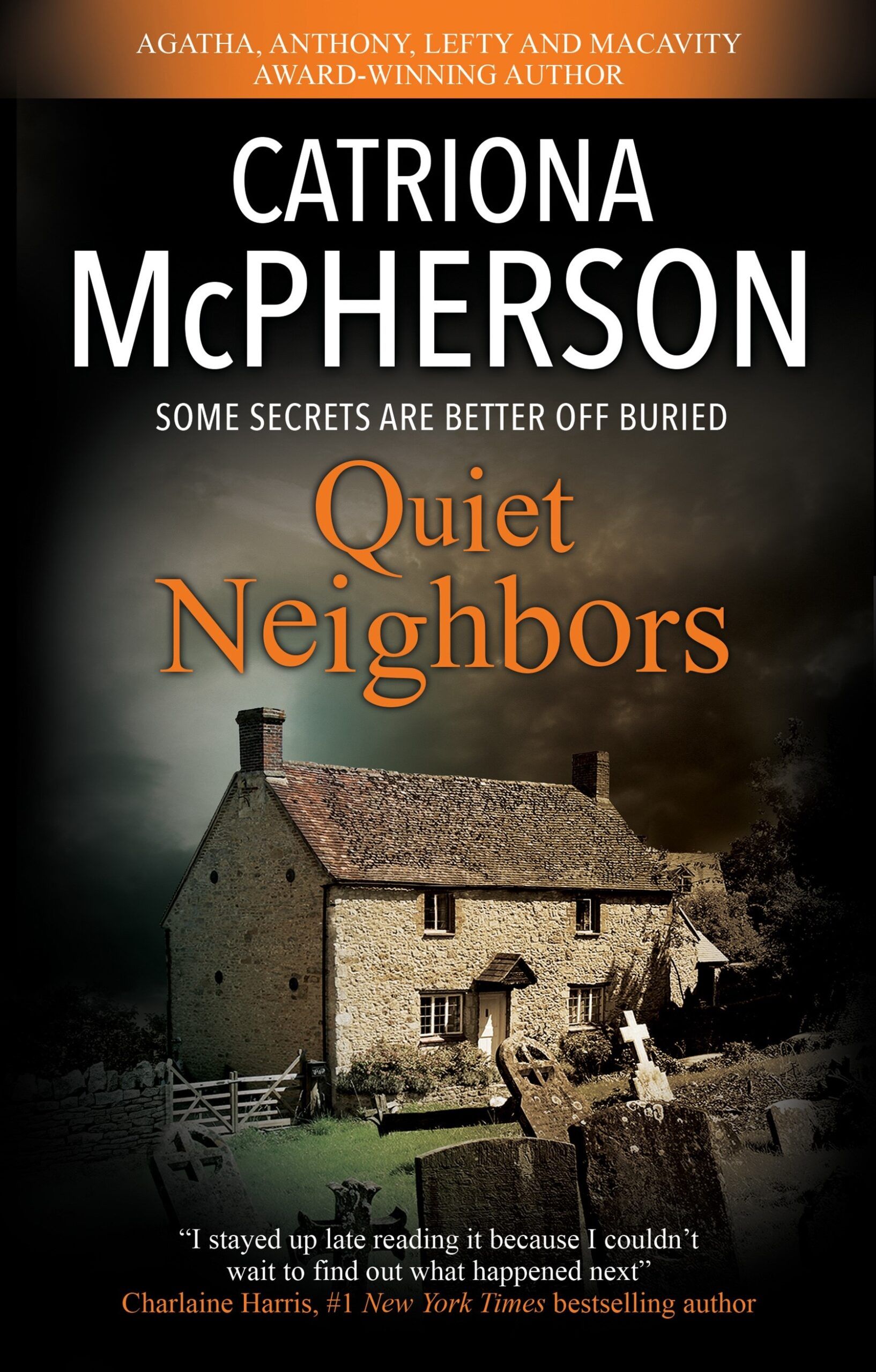 Quiet Neighbors
by Catriona McPherson
A woman on the run uncovers a series of deadly secrets in this gripping, twisty standalone psychological thriller from award-winning master storyteller Catriona McPherson.
Lowland Glen is the oldest bookshop in a quiet Scottish town full of bookshops; rambling and disordered, full of hidden treasures. Londoner Jude fell in love with it when she visited last summer, the high point of a miserable holiday. Now, in the depths of winter, it seems a strange place to run away to – but Jude's tired and heartsick, and when the bookstore's charming but eccentric owner, Lowell, welcomes her with open arms, she knows she's made the right decision.
Lowell needs an assistant, and the job comes with accommodation too. The isolated gravedigger's cottage isn't perfect for a woman alone, but it's a good place to hide from her troubles – and at least she has quiet neighbors.
Quiet, but not silent. The long dead and the books they left behind have tales to tell, and the dusty bookshop is not the haven it seems. Lowell's past and Jude's present are a dangerous cocktail of secrets and lies – and someone is coming to light the taper that could burn everything down around them . . .
Reviews
"QUIET NEIGHBORS drew me in from the very first page, and I stayed up late reading it because I couldn't wait to find out what happened next"
Charlaine Harris, New York Times bestselling author
Publishers Weekly Starred Review
"Layer upon layer of deception"
Kirkus Reviews Starred Review
"McPherson is a master of slightly creepy narratives that are complex and character driven"
Library Journal Starred Review
"McPherson writes mystery stories that are both cozy and creepy, which accounts for the quiet charm of QUIET NEIGHBORS"
The New York Times
Editions
Quiet Neighbors by Catriona McPherson is available in the following formats
| Format | ISBN | Publication Date | Dimensions | Pages | Price |
| --- | --- | --- | --- | --- | --- |