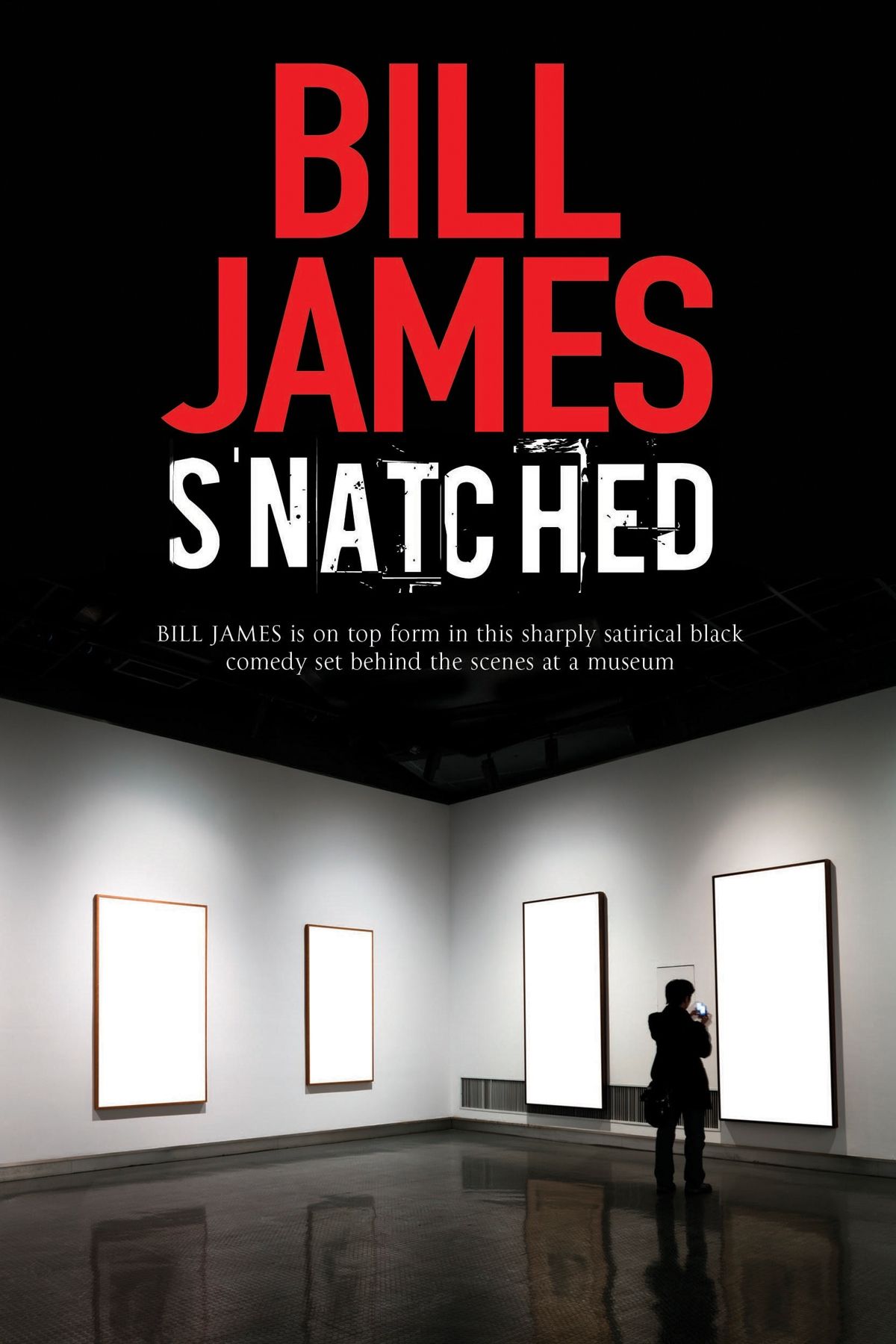 Snatched
by Bill James
Bill James is on top form in this sharply satirical black comedy set behind the scenes at a museum
George Lepage, the new Director of the Hulliborn Regional Museum and Gallery, has great hopes that his tenure in the post will be short and profitable. He has visions of early retirement, and perhaps – like his predecessor, and his predecessor's predecessor – a knighthood.
But circumstances do their best to snatch his happy dreams away from him. First a deranged former staff member causes a riot in the Folk Department, and then three recently purchased, ruinously expensive paintings of dubious authenticity are stolen, putting the museum's security – and judgement – into question. The fate of the upcoming Japanese Ancient Surgical Skills exhibition, and its astonishing collection of tonsil excision implements, hangs dangerously in the balance.
And over everything hangs the grim specter of the former Director, "Flounce" Butler-Minton, whose body may be most definitely dead but whose legacy lives on. And with every day that passes, the rumours of what Flounce did behind the Iron Curtain – and how the haversack straps, the whippet and the legendary Mrs Cray were involved – grow, threatening to erupt into a scandal that may cost the museum, and Lepage himself, everything . . .
Reviews
"Guaranteed to satisfy all your most mean-spirited fantasies about the gatekeepers of high culture, whose appetites turn out to be as primitive as those of the lowlifes in James' noir procedurals about Harper and Iles"
Starred Kirkus Review
"His fans will recognize his unique, over-the-top prose; black humor; and twisted view of humanity. Entertaining, wacky, and witty"
Booklist
Editions
Snatched by Bill James is available in the following formats
Ebook
9781780105291
1st July 2014
N/A
208
$10.99
Ebook
9781780105291
1st July 2014
N/A
208
£8.99
Hardback - Large Print

*

9780727897640
27th February 2015
150 X 228mm
336
$36.95
Hardback - Large Print

*

9780727897640
31st December 2014
150 X 228mm
336
£22.99
Paperback
9781847515117
31st March 2015
138 X 216mm
208
£12.99
Paperback
9781847515117
31st March 2015
138 X 216mm
208
£13.99
Format
ISBN
Publication Date
Dimensions
Pages
Price
* Out of print