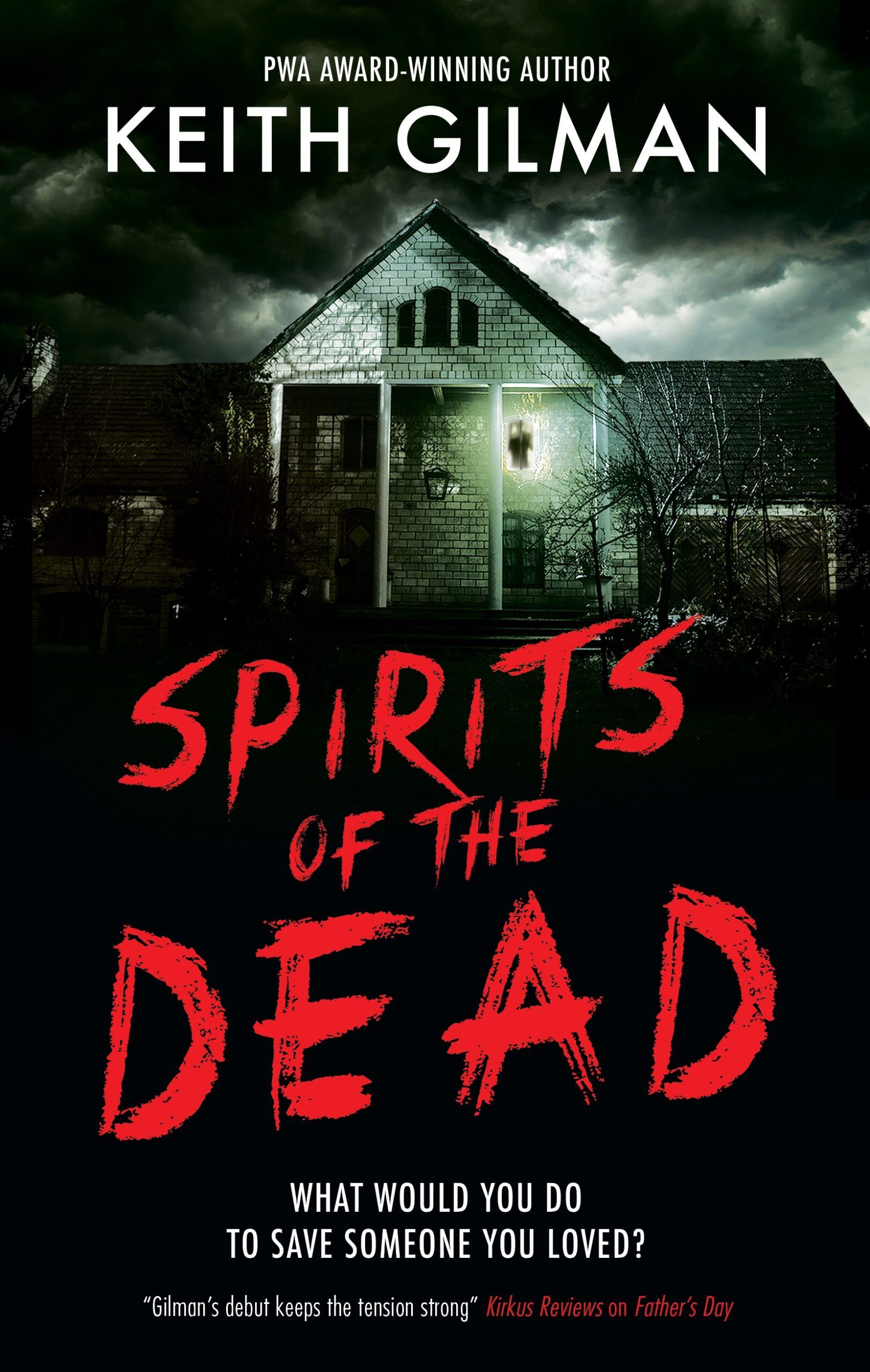 Spirits of the Dead
by Keith Gilman
What would you do to save someone you loved? Husband and father Jon Levande has to ask himself that very question when his daughter is on the brink of death. But what if saving her means losing his own soul . . .
Death has followed successful restoration architect, unhappy husband and desperate father, Jonathan Levande, his whole life, but recently the curious incidents around him have surged. Killed deer, decapitated cheerleaders and a dead homeless man are only the beginning of this dark streak. Now it seems he'll lose his daughter as well. Marie is fatally ill, and the doctors are stumped.
Waiting for death to knock on his door again, Jon buries himself in his work and has an affair to escape his depressive life. Until one day his job of restoring old buildings leads him to St. Cecelia cathedral – a haunted, old church in Delaware – and its sinister Rector . . . and to a proposition he can't refuse: a life for a life.
Jon doesn't believe in miracles or dark magic, but he knows that if he doesn't do something his daughter will die soon. Torn but determined, he chooses to save Marie, whatever it takes! But the bargain struck in hell hides dire consequences and Jon soon finds himself confronted with his dark past . . .
The new gripping standalone novel by PWA Award-winning author Keith Gilman will make you question your sense of reality! A great read for everyone who loves supernatural suspense with a fresh twist on classic horror elements.
Reviews
"Gilman's debut keeps the tension strong"
Kirkus Reviews on Father's Day
"This debut takes us on a roller-coaster ride of surprises. This winner of the Minotaur Books/PWA Best First Private Eye Novel competition is essential for fans of the genre"
Library Journal on Father's Day
"An impressive conclusion provides a serious jolt and appears to set Klein on the path to further gritty adventures"
Publishers Weekly on Father's Day
"Lou Klein . . . is a keeper"
Booklist on My Brother's Keeper
"The atmosphere of a cop's world permeates every page and . . . gives it that rare touch of authenticity"
shotsmag.co.uk on My Brother's Keeper
"Gilman's descriptions of Philadelphia . . . ring true"
Publishers Weekly on My Brother's Keeper
Editions
Spirits of the Dead by Keith Gilman is available in the following formats
| | | | | | |
| --- | --- | --- | --- | --- | --- |
| Hardback | 9781448311910 | 3rd October 2023 | 152 X 223mm | 256 | $31.99 |
| Hardback | 9781448311910 | 3rd October 2023 | 152 X 223mm | 256 | £21.99 |
| Ebook | 9781448311927 | 3rd October 2023 | N/A | 256 | $24.99 |
| Ebook | 9781448311927 | 3rd October 2023 | N/A | 256 | £20.99 |
| Format | ISBN | Publication Date | Dimensions | Pages | Price |