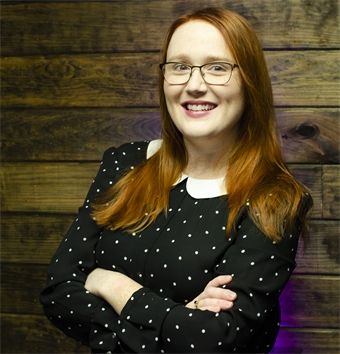 Stolen Pieces
by S.K. Golden
OCEAN'S 8 meets Janet Evanovich, this fast-paced crime caper features one badass mother, with a certain set of skills who is forced to come out of retirement to protect her son, and teach a few men a few lessons!
Ex-con artist Bee Cardello is going legit. Divorced from her mafia boss husband, she is determined to stay on the straight and narrow. So, when ex-hubby Charlie steals $37.5 million from a dangerous kingpin, who puts out a hit on Bee and her ten-year-old son Oliver, she finds herself pulled back into the life she's worked so hard to escape.
Part of that old life being one Adam Gage – an old flame and all-round sexy badass who Charlie's now employed to keep her and Oliver safe . . . well, that's what he tells her. Bee has been in this game long enough to know that everyone is in it for themselves, and she'd be stupid to trust Adam . . . again.
When Oliver is snatched from right under their noses, rather than risk losing him forever, Bee gathers her old team, dusts off all her old grifting tricks, and comes out of retirement to get her son back!
Reviews
"The heroine's serenely coy sensibility vividly evokes the 1950s"
Kirkus Reviews on The Socialite's Guide to Death and Dating
"With her creation of an intriguing upstairs/downstairs world, Golden channels the spirit of the late Hugh Pentecost's Beaumont Hotel. Readers will be eager to check into Evelyn's next adventure"
Publishers Weekly on The Socialite's Guide to Murder
"A catty yet decorous whodunit festooned with period trappings"
Kirkus Reviews on The Socialite's Guide to Murder
"This first novel—and likely the first in a series—effectively evokes the social milieu of the late 1950s, hiding Evelyn's intellect behind a fluffy indulged façade"
Booklist on The Socialite's Guide to Murder
"The Socialite's Guide to Murder is nonstop entertainment -- at turns witty, charming, touching, and spellbinding"
Kelly Oliver, award-winning author of the Fiona Figg Mysteries
"This book has all the things I love in a mystery novel - a unique sleuth, a quirky cast of suspects, and a twisty whodunnit."
C. J. Archer , USA Today bestselling author of the Cleopatra Fox Mysteries , on The Socialite's Guide to Murder
Editions
Stolen Pieces by S.K. Golden is available in the following formats
| | | | | | |
| --- | --- | --- | --- | --- | --- |
| Hardback | 9781448313143 | 7th May 2024 | 147 X 222mm | 224 | $31.99 |
| Hardback | 9781448313143 | 7th May 2024 | 147 X 222mm | 224 | £21.99 |
| Ebook | 9781448313150 | 7th May 2024 | N/A | 224 | $24.99 |
| Ebook | 9781448313150 | 7th May 2024 | N/A | 224 | £20.99 |
| Format | ISBN | Publication Date | Dimensions | Pages | Price |