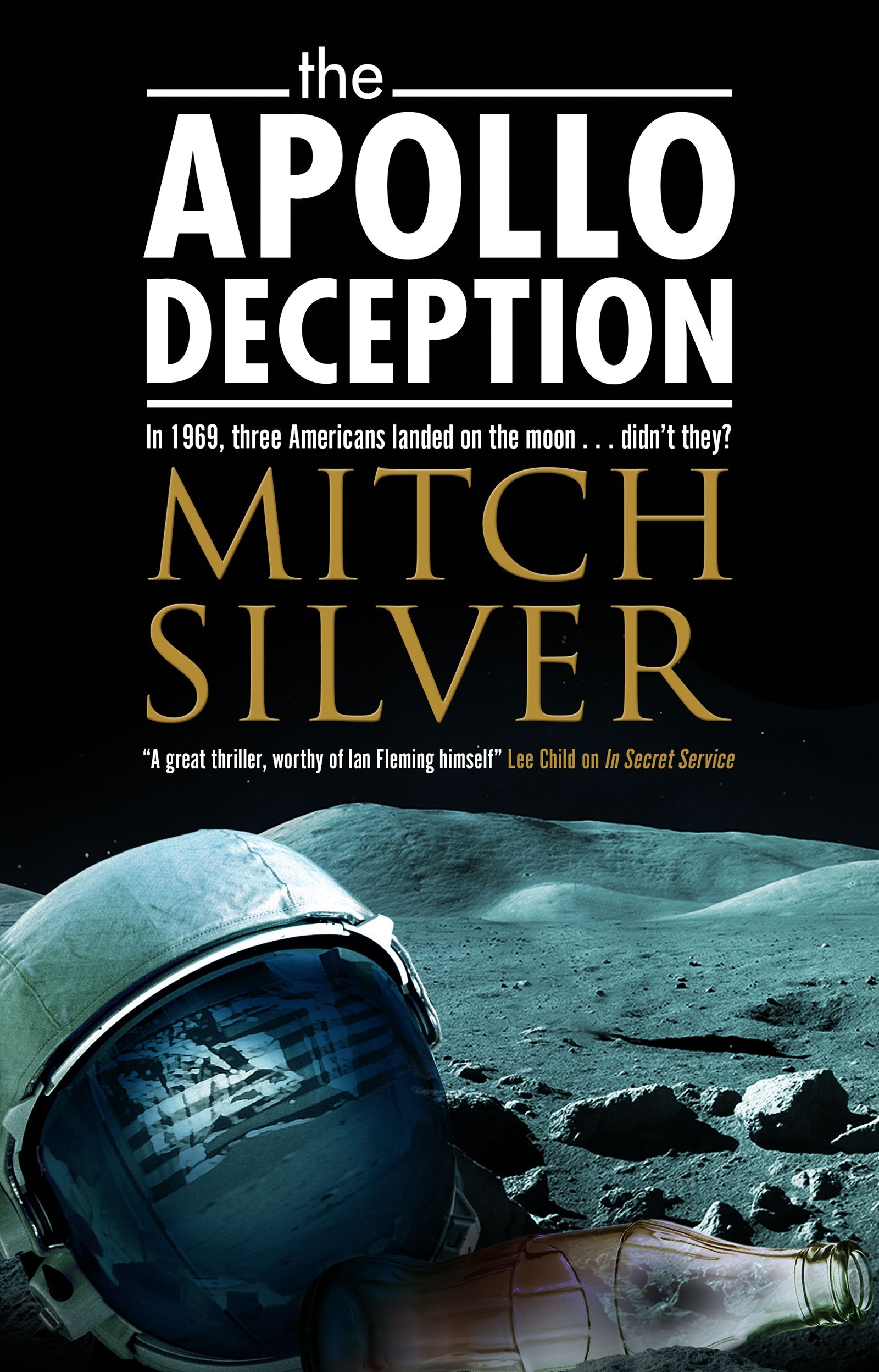 The Apollo Deception
by Mitch Silver
Gary Stephens is brought into a government-sanctioned cover-up when he discovers that his father helped fake the Apollo 11 moon landing in the 1960s.
After China announce a space mission to place their own flag next to the one US astronauts planted during the Apollo 11 mission, few people bat an eyelid. Shortly after this statement Charlie Stephens, a 81-year-old former filmmaker, is murdered. The incident is made to look like an accident, but why?
Going through his father's effects, Gary Stephens – a director of beer and yogurt ads – discovers seven cans of old 35mm film. Dated before the landing, they're identical to the footage NASA claims was shot by the Apollo 11 crew. The US flag is not and has never been in the Sea of Tranquillity, and only Tricky Dick and a handful of others knew it.
Why was the real nature of the Apollo 11 mission kept hidden? And what measures will be taken to keep the secret buried?
Reviews
"An intriguing thriller … Fans of alternate history and conspiracy theories will have fun"
Publishers Weekly
"Readers will be impressed by Silver's finesse in juggling endless time frames and counterplots and rewarded with an elaborate set of assassinations and double-crosses"
Kirkus Reviews
"A great thriller, worthy of Ian Fleming himself"
Lee Child on In Secret Service
"The pace is agreeably fast; and the intelligent, capable Klimt makes an engaging lead character"
Booklist on The Bookworm
"A very rare, almost extinct thriller: well plotted, intelligent as hell with a truly memorable main character… This is definitely sterling Silver!"
James Patterson on The Bookworm
"Silver's high spirits are so contagious that readers will happily go along for the ride"
Publishers Weekly on In Secret Service
"Winner of the beach-read sweepstakes, it will have us teasing facts from fiction. For all popular collections, in multiple copies"
Library Journal Reviews on In Secret Service
"Murderous treason and betrayal that resonates into the present. The real thrill […] is watching this contemporary and historical tale recounted through the fun house mirror. Enjoy the ride"
Brad Meltzer on In Secret Service
Editions
The Apollo Deception by Mitch Silver is available in the following formats
| | | | | | |
| --- | --- | --- | --- | --- | --- |
| Hardback | 9780727889751 | 4th February 2020 | 145 X 222mm | 224 | $28.99 |
| Hardback | 9780727889751 | 31st October 2019 | 145 X 222mm | 224 | £20.99 |
| Ebook | 9781448303595 | 2nd December 2019 | N/A | 224 | $10.99 |
| Ebook | 9781448303595 | 1st December 2019 | N/A | 224 | £8.99 |
| Paperback | 9781780296616 | 29th December 2020 | 140 X 216mm | 224 | $17.95 |
| Paperback | 9781780296616 | 30th October 2020 | 140 X 216mm | 224 | £12.99 |
| Format | ISBN | Publication Date | Dimensions | Pages | Price |