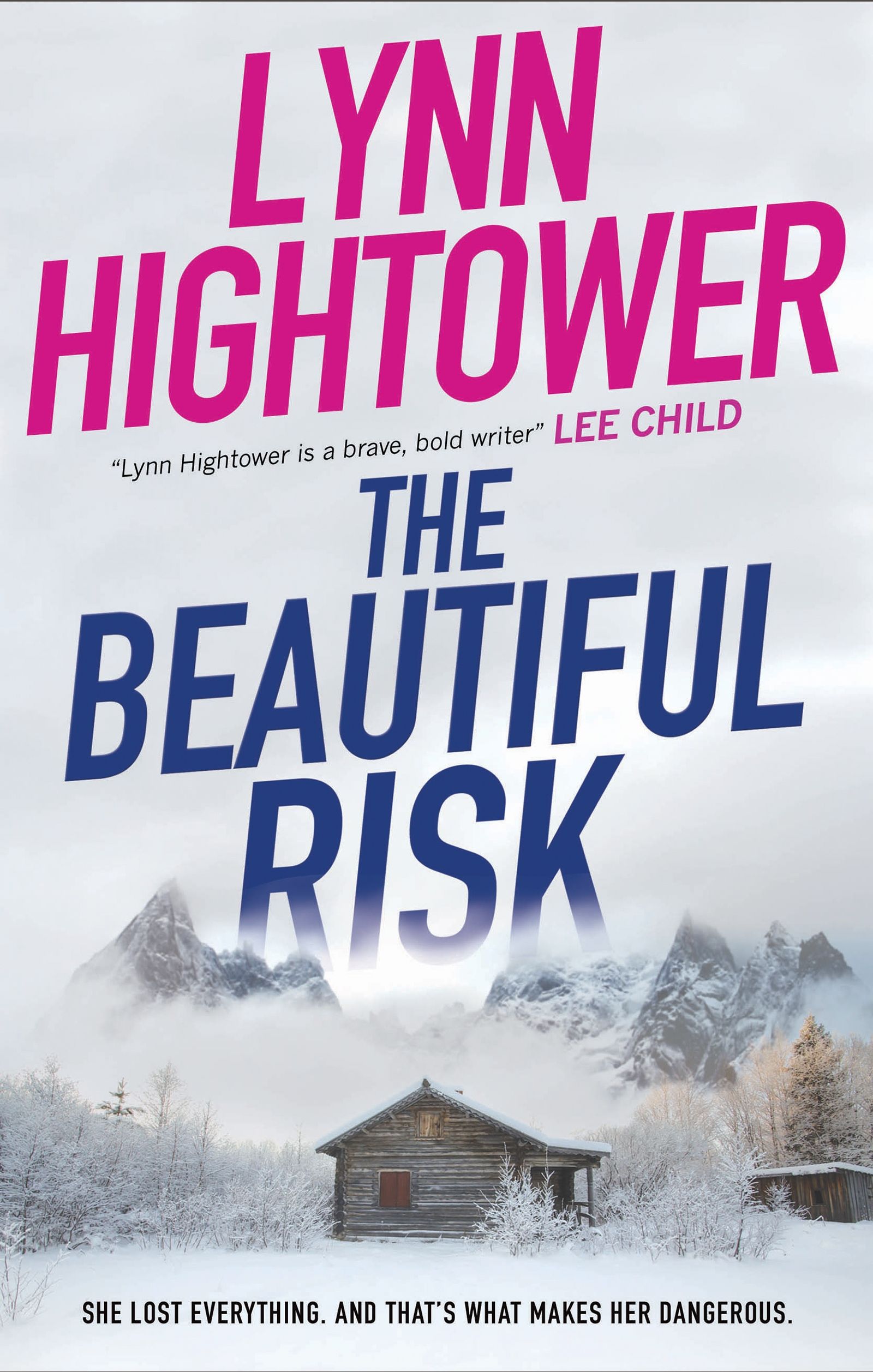 The Beautiful Risk
by Lynn Hightower
Her husband died in a plane crash on Mount Blanc. It was a tragic accident.

These are the simple facts.

Except someone's not telling the truth . . .
After nine months of sorrow and grief, Junie Lagarde – a brilliant forensic accountant and passionate guitarist – is gradually accepting life without her beloved husband Olivier, a French safety consultant and climate-change expert, whom she lost in a tragic plane accident over Mont Blanc. If only she could have found her loyal hearing-dog Leo, who ran off in the terrifying aftermath of the crash, before she had to return home to America. But then Junie receives an unexpected call from France . . .
Capitaine Philippe Brevard, the man in charge of investigating Olivier's death, has seen recent CCTV footage which shows Leo being held by a man who closely resembles Olivier . . . right down to his distinctive jacket.
It's not Olivier. It can't be . . . can it? But who is the man – and what else is Capitaine Brevard hiding from her? Junie knows she must go to Chamonix, rescue her dog, and uncover the truth . . . but there are those who mean her harm, and soon Junie's learning dangerous secrets. Secrets that will shake her faith in her closest friends and put more than just her own life in the gravest of danger.
The Beautiful Risk is an intelligent, thought-provoking standalone thriller from internationally bestselling author Lynn Hightower.
It's a story of grief, of a dangerous mountain with a dark history, of corruption and greed, of ecoterrorism . . . and of a vulnerable woman with hearing loss, an injured dog and a broken heart, who'll stop at nothing to uncover the truth.
Reviews
"In Hightower's capable hands, the plot blends together successfully into a gripping, suspenseful read that will hold strong appeal for Francophiles"
Booklist
"Dark and swiftly moving, both a thriller and an examination of how deep a connection can be"
Kirkus Reviews
"Lynn Hightower is a brave, bold writer - and this spooky, suspenseful masterpiece could be her best yet. Super-recommended!"
Lee Child, #1 international bestselling author of the Jack Reacher thrillers on The Enlightenment Project
"Sensitive characterizations match the imaginative plot. Readers will compulsively turn the pages to see how it all ends"
Publishers Weekly Starred Review of The Enlightenment Project
"Establishing unsettling tones early on, the book's tension mounts, even during its quiet, tender moments. Both the medical and supernatural elements are detailed in engrossing terms. But human connections are at the heart of the novel's draw"
Foreword Reviews on The Enlightenment Project
"This taut psychological page-turner has a gripping, tightly woven plot and is jam-packed with head-spinning twists and an overwhelming sense of menace that will keep readers riveted"
Booklist on Even in Darkness
"Psychologically compelling"
Kirkus Reviews on Even in Darkness
"Fast pacing, a strong and sympathetic main character, and a genuinely frightening supernatural being keep the pages turning in this ghostly thriller"
Booklist on The Piper
Editions
The Beautiful Risk by Lynn Hightower is available in the following formats
| | | | | | |
| --- | --- | --- | --- | --- | --- |
| Hardback | 9781448309931 | 1st August 2023 | 149 X 224mm | 256 | $31.99 |
| Hardback | 9781448309931 | 1st August 2023 | 149 X 224mm | 256 | £21.99 |
| Ebook | 9781448309948 | 1st August 2023 | N/A | 256 | $24.99 |
| Ebook | 9781448309948 | 1st August 2023 | N/A | 256 | £20.99 |
| Paperback | 9781448312788 | 30th April 2024 | 138 X 216mm | 256 | $18.99 |
| Paperback | 9781448312788 | 29th February 2024 | 138 X 216mm | 256 | £13.99 |
| Format | ISBN | Publication Date | Dimensions | Pages | Price |