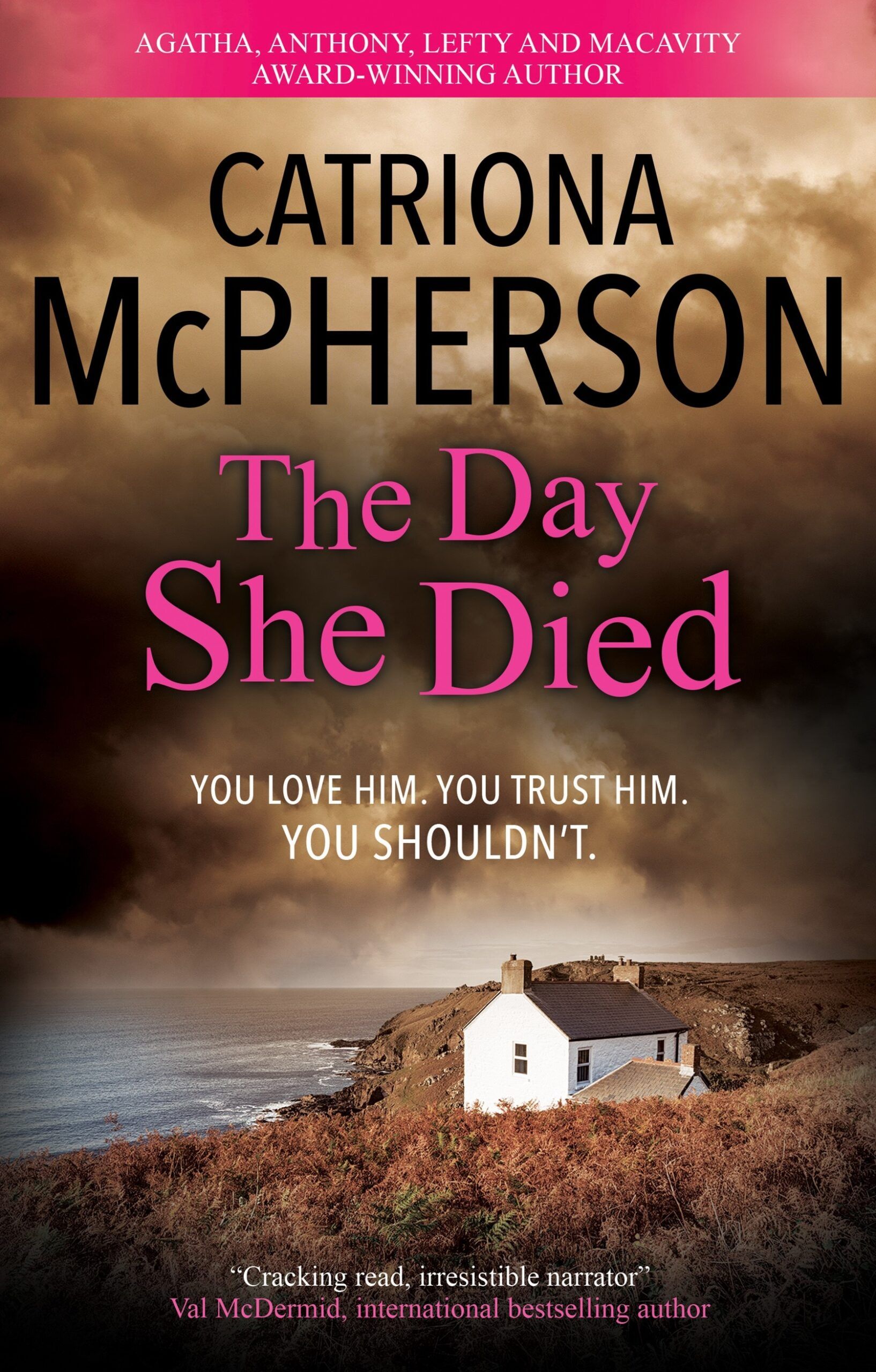 The Day She Died
by Catriona McPherson
You love him. You trust him. You shouldn't.
Master storyteller Catriona McPherson weaves a multi award-winning ominous tale of domestic suspense that will keep you guessing until the very end.
Jessica Constable seems fine. She's worked hard at that. She's a survivor, determined to get through each day, even though deep down she knows she can never, ever atone for what she's done.
But when Jessie meets sculptor Gus King, on the day his wife goes missing, she feels an unaccustomed – frightening – desire rise up inside her. She likes Gus. She likes his children. And when Gus's wife turns up dead, the police suspecting suicide, he clings so hard she can't stomach letting go.
Soon Jessie's sleeping at his house, babysitting his kids. Becoming their new mother. But her unexpected happiness is tainted by unsettling questions. Who does she keep seeing from the corner of her eye? Why is Gus so secretive about his work? And most importantly – what really happened to Gus's wife?
Reviews
"Cracking read, irresistible narrator"
Val McDermid, international bestselling author
"A tour de force, a creepy psychological thriller that will leave you breathless"
Kirkus Reviews Starred Review
"Keep the lights on and batten down the hatches, for McPherson's psychologically terrifying stand-alone demands to be read all night"
Library Journal
"Warnings are everywhere, neighbors are nosy, and the reader will stand beside Jessie, looking over their shoulders and waiting for the axe to fall"
Suspense Magazine
Editions
The Day She Died by Catriona McPherson is available in the following formats
| Format | ISBN | Publication Date | Dimensions | Pages | Price |
| --- | --- | --- | --- | --- | --- |