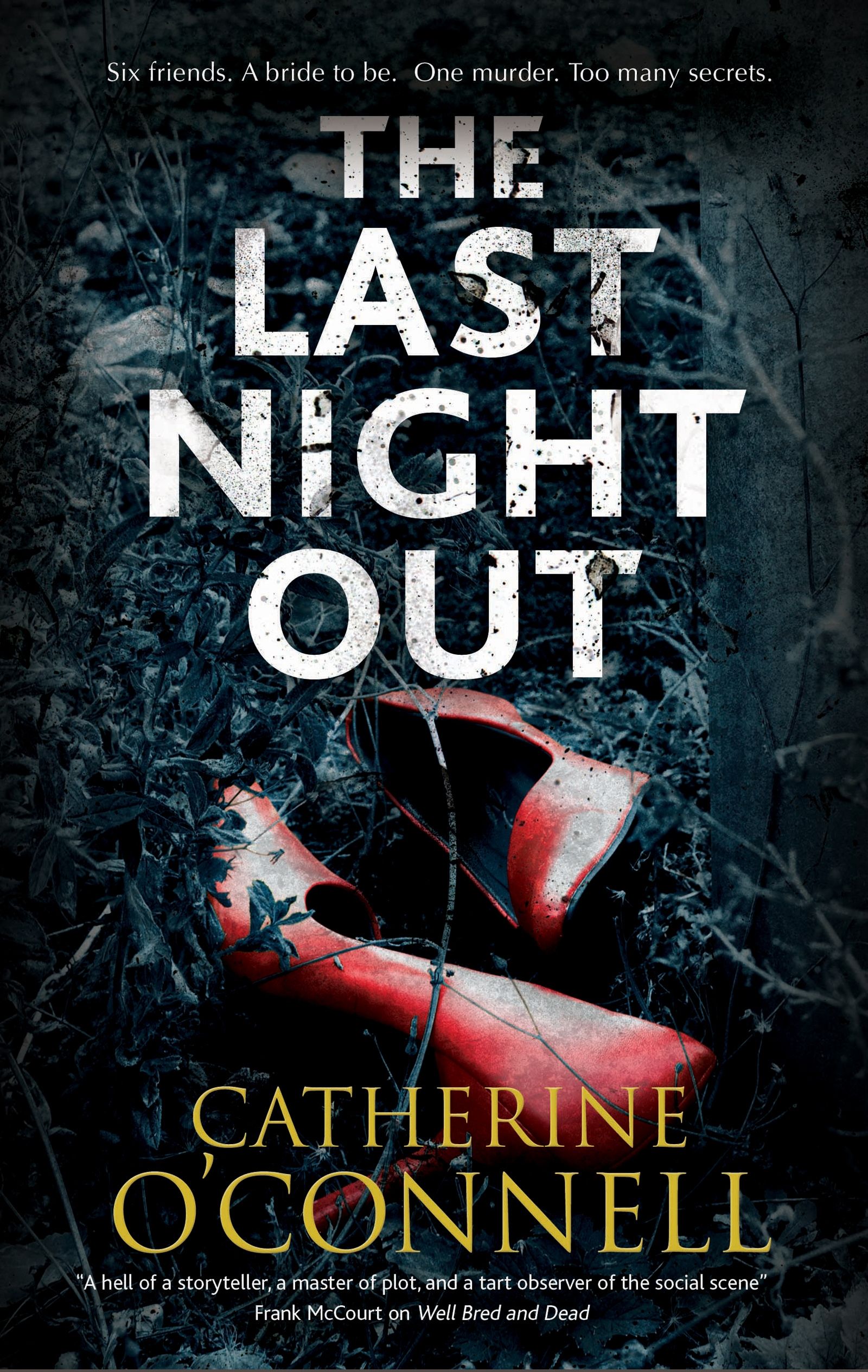 The Last Night Out
by Catherine O'Connell
Six friends. A bride to be. One murder. Too many secrets.
After drinking too much at her bachelorette party, Maggie Trueheart wakes to find a stranger in her bed. To make matters worse, a phone call brings the devastating news that her friend Angie was murdered some time after they parted ways the night before.
Kelly Delaney, who left the party early, is the first of Maggie's friends to face questions from Chicago homicide detective Ron O'Reilly. After taking a closer look at the other women who attended the party, O'Reilly concludes that at least some of them are lying.
As the clock ticks down to the wedding day and more shocking secrets are revealed, the murderer zeros in on another one of the girls. Can the killer be stopped before there is another victim?
Reviews
"The story sashays in some surprising directions before briskly pulling all the disparate threads together in a slam-bang finale. O'Connell tells this intricately plotted tale with verve."
Publishers Weekly Starred Review
"Catherine O'Connell has written a detailed and deftly plotted thriller that is as much a romance novel as it is a mystery with several twists. It's doubtful even the most canny reader will guess the culprit until the tense final chapters, and the revelations in Kelly's part of the epilogue will stay in the mind for a long time."
New York Journal of Books
"O'Connell takes an exceedingly clever approach to the story, using shifting points of view to take us through the investigation... readers will respond enthusiastically to this well-told tale of secrets, lies, and murder."
Booklist
Editions
The Last Night Out by Catherine O'Connell is available in the following formats
Hardback

*

9780727888006
31st May 2018
145 X 225mm
304
£20.99
Hardback - Large Print
9780727893871
29th March 2019
145 X 220mm
416
$36.95
Hardback - Large Print
9780727893871
31st January 2019
145 X 220mm
416
£22.99
Paperback
9781847519269
1st June 2019
138 X 215mm
304
$17.95
Paperback
9781847519269
29th March 2019
138 X 215mm
304
£12.99
Format
ISBN
Publication Date
Dimensions
Pages
Price
* Out of print