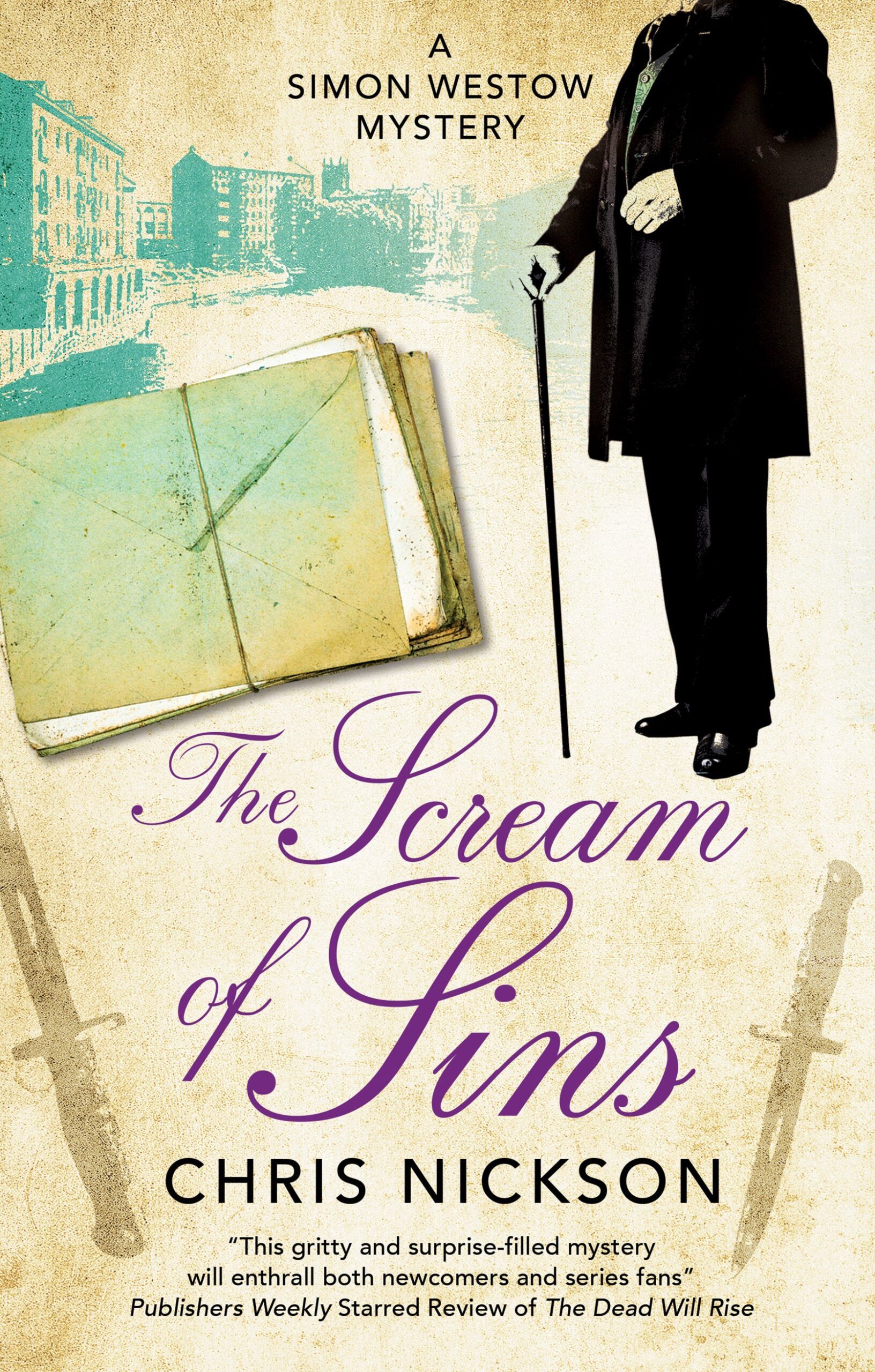 The Scream of Sins
by Chris Nickson
Thief-taker Simon Westow uncovers an evil lurking in the underbelly of Leeds in this page-turning historical mystery, perfect for fans of Anne Perry and Charles Finch.
Leeds, October 1824. Thief-taker Simon Westow's job seems straightforward. Captain Holcomb's maid, Sophie, has stolen important papers that could ruin the family's reputation, and he's desperate for their return. But the case very quickly takes a murderous turn, and it becomes clear the papers are hiding a host of sins . . .
During the search, Simon's assistant, Jane, hears a horrific tale: men are snatching young girls from small towns for use by the rich. Those who are unwanted are tossed on to the streets of Leeds to survive among the homeless. With the help of an unlikely, deadly new companion, Jane will do everything to discover who's responsible and make them pay.
Can Simon and Jane recover Holcomb's letters and get justice for the stolen girls? It becomes a battle that might result in them losing everything . . . including their lives.
Reviews
"This gritty and surprise-filled mystery will enthrall both newcomers and series fans"
Publishers Weekly Starred Review of The Dead Will Rise
"Nickson's richly authentic descriptions of life in nineteenth-century Britain combine with a grisly plot and characters who jump off the page"
Booklist on The Dead Will Rise
"An action-packed mystery that provides interesting historical details about despicable crimes"
Kirkus Reviews on The Dead Will Rise
"Nickson does a superb job using the grim living and working conditions for the city's poor as a backdrop for a memorable and affecting plot. James Ellroy fans will be enthralled"
Publishers Weekly Starred Review of The Blood Covenant
"A fine choice for fans of British historical mysteries"
Booklist on The Blood Covenant
"A gritty tale of perseverance, cruelty, rage, and redemption not for the faint of heart'"
Kirkus Reviews on The Blood Covenant
"Superior … The whodunit is enhanced by a grim portrait of life on the streets, embodied in a homeless child whom Jane befriends. Nickson again demonstrates mastery of the historical mystery"
Publishers Weekly Starred Review of To The Dark
Editions
The Scream of Sins by Chris Nickson is available in the following formats
| | | | | | |
| --- | --- | --- | --- | --- | --- |
| Hardback | 9781448312900 | 5th March 2024 | 147 X 222mm | 240 | $31.99 |
| Hardback | 9781448312900 | 5th March 2024 | 147 X 222mm | 240 | £21.99 |
| Ebook | 9781448313372 | 5th March 2024 | N/A | 240 | $24.99 |
| Ebook | 9781448313372 | 5th March 2024 | N/A | 240 | £20.99 |
| Format | ISBN | Publication Date | Dimensions | Pages | Price |