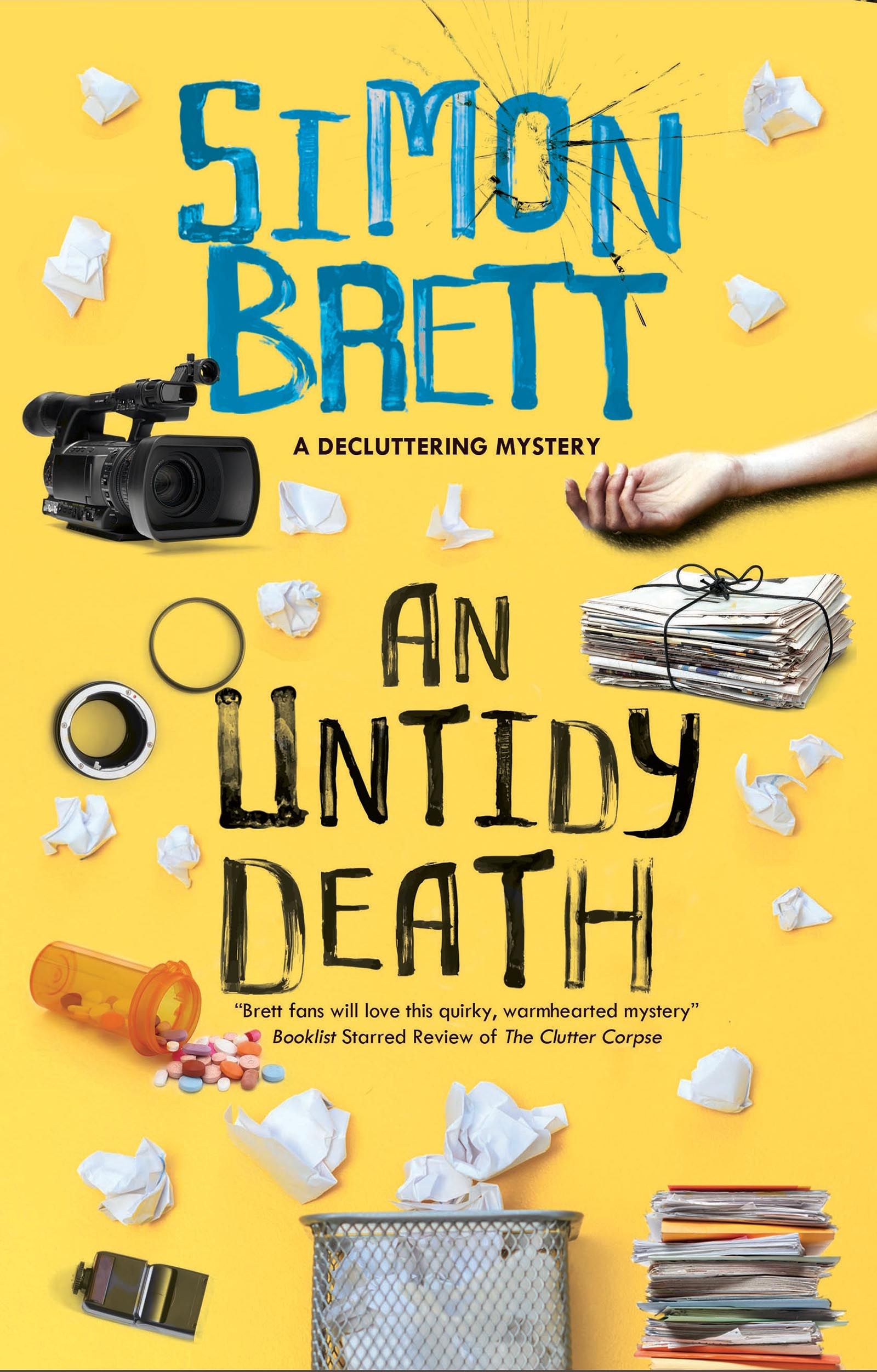 An Untidy Death
by Simon Brett
When the body of a prospective client is discovered in her burned-out home, declutterer Ellen Curtis is drawn into a baffling investigation where nothing is as it first appears.
"My mother's going to kill herself . . . That is, if I don't kill her first."
When Alexandra Richards approaches professional declutterer Ellen Curtis to ask her to help sort out her mother's chaotic flat, Ellen gets the impression Alexandra doesn't like her mother very much. But when Ingrid Richards' body is discovered in her burned-out home, Alexandra's exasperated words don't seem such a joke.
Due to the hazardous state of the victim's over-cluttered residence, the police are inclined to dismiss her death as an unfortunate accident. Ellen's not so sure. Could Alexandra's resentment towards her mother have escalated into outright violence? The more she discovers about the dead woman's remarkable past, the more convinced Ellen becomes that there's something decidedly suspicious about her death.
At least she can console herself that clearing out widower Edward Finch's bungalow will be a straightforward job in comparison. But in this assumption, Ellen couldn't be more wrong . . .
Reviews
"As usual, Brett is brilliant at creating settings that reflect character"
Booklist Starred Review
"An intriguing mystery is made more compelling by Brett's sympathetic understanding of human frailties"
Daily Mail
"Brett has a gift for creating vivid, complex characters … cozy fans will be delighted"
Publishers Weekly
"A neatly constructed whodunit"
Kirkus Reviews
"Brett fans, along with readers who liked Richard Roper's How Not to Die Alone, will love this quirky, warmhearted mystery"
Booklist Starred Review of The Clutter Corpse
"An imaginative plot with a generous quota of surprises ... Highly enjoyable"
Daily Mail on The Clutter Corpse
"The appealing Ellen ... is sure to win many loyal fans"
Publishers Weekly on The Clutter Corpse
"Come for the clues, stay for the heroine's appealingly no-nonsense new voice"
Kirkus Reviews on The Clutter Corpse
"The first in a new series featuring professional tidier-upper Ellen Curtis ... This psychologist in rubber gloves is an engaging narrator"
Guardian on The Clutter Corpse
Editions
An Untidy Death by Simon Brett is available in the following formats
| | | | | | |
| --- | --- | --- | --- | --- | --- |
| Hardback | 9781780291284 | 7th September 2021 | 145 X 223mm | 192 | $28.99 |
| Hardback | 9781780291284 | 24th June 2021 | 145 X 223mm | 192 | £20.99 |
| Ebook | 9781448305438 | 1st August 2021 | N/A | 192 | $14.99 |
| Ebook | 9781448305438 | 1st August 2021 | N/A | 192 | £12.99 |
| Hardback - Large Print | 9781448308279 | 29th March 2022 | 143 X 223mm | 272 | $36.95 |
| Hardback - Large Print | 9781448308279 | 27th January 2022 | 143 X 223mm | 272 | £22.99 |
| Paperback | 9781780298054 | 26th April 2022 | 140 X 217mm | 192 | $17.95 |
| Paperback | 9781780298054 | 24th February 2022 | 140 X 217mm | 192 | £12.99 |
| Format | ISBN | Publication Date | Dimensions | Pages | Price |
The Decluttering mysteries Series