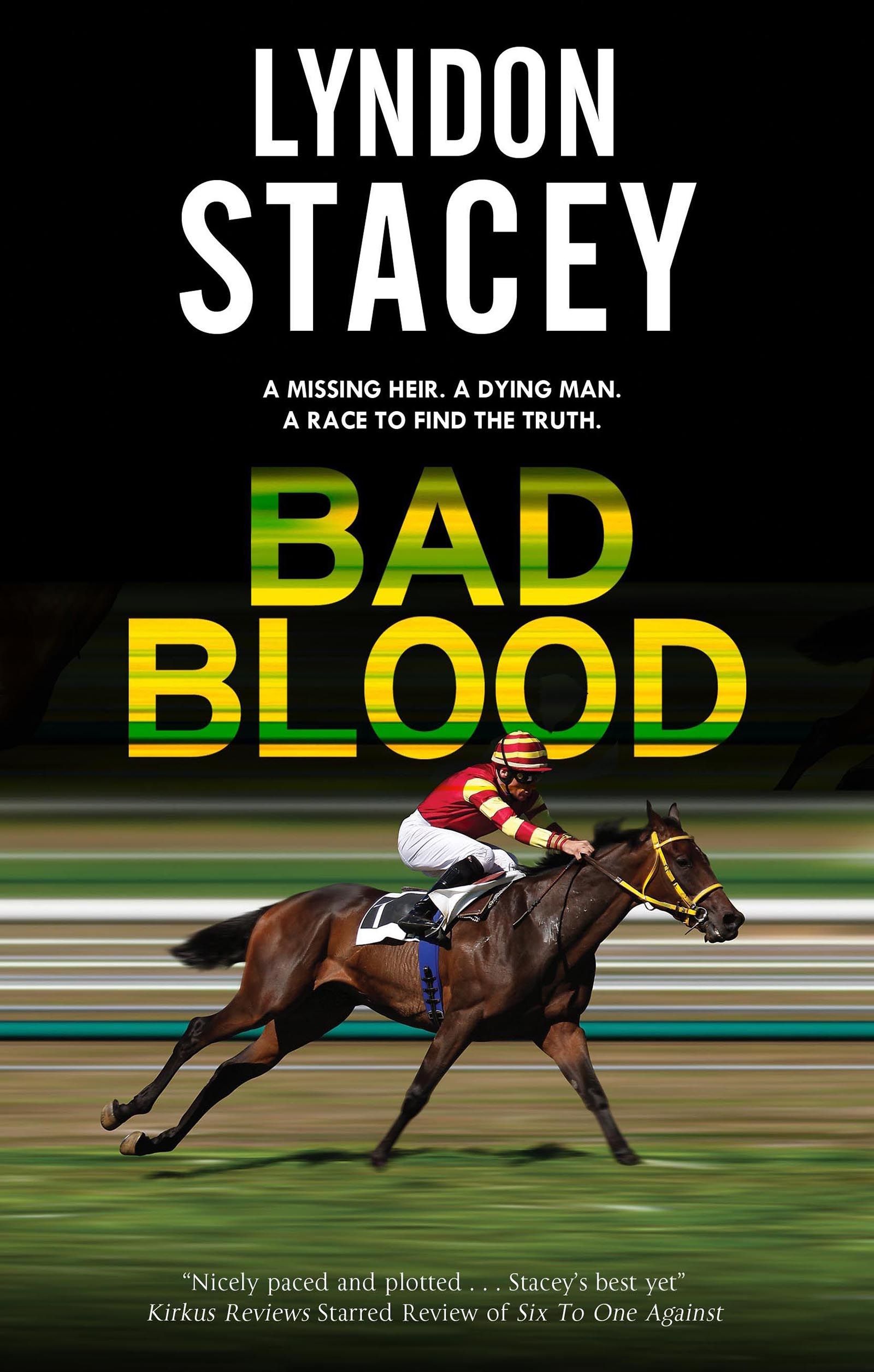 Bad Blood
by Lyndon Stacey
Dark secrets are revealed when investigative journalist and horse expert Ben Copperfield is hired to find the long-lost heir of a dying millionaire in this gripping murder mystery.
When freelance journalist Ben Copperfield hands his business card to a woman whose runaway horse he's helped recapture, he couldn't possibly predict the events that are triggered by this simple gesture . . .
For the woman is the wife of none other than multi-millionaire horse owner and businessman Neville Manning. Manning has everything money could buy, but money can't solve his current problem. He's dying – and after the tragic death of his only child, there's no one he's willing to leave his business to. Manning has just one hope left: a grandchild, whose mother's name he doesn't even know. Ben has a reputation for solving impossible problems, and Manning's convinced he'll be able to track the child down.
With the odds stacked against him, Ben accepts the challenge and sets out to find this mystery grandchild. But little does he know that the trail to finding Manning's heir is paved with murder, intrigue and revenge . . . and it won't just be finding the heir to Manning's fortune that's the problem, it'll be keeping the child alive long enough to claim it.
With its mix of horses, dogs and fast-paced action, Bad Blood is a great choice for readers of Dick and Felix Francis, John Francome and Richard Laws, and is the perfect escape from day-to-day life.
Reviews
"This will please fans of intricately plotted traditional British mysteries"
Publishers Weekly
"Followers of the robust pet-mystery subgenre should add Stacey's series to their TBR lists"
Booklist on No Second Chances
Publishers Weekly Starred Review on Nothing But Lies
"Will please fans of canine and equine mysteries"
Library Journal on Nothing But Lies
"A must-read series for dog lovers"
Booklist on No Holds Barred
"Dog lovers will cheer this fast-paced tale that shows the worst and the best of man and beast"
Kirkus Reviews on No Holds Barred
"Plenty of action, a great dog, and enough twists will keep the reader glued to the page until the very end"
Library Journal on No Holds Barred
"A compelling mystery . . . Even nondog lovers will eagerly await the next installment"
Publishers Weekly Starred Review of No Going Back
"With lots of potential as a series, this is recommended for most crime collections"
Booklist on No Going Back
"Recommended for fans of serious British mysteries, especially those who read S.J. Bolton or Ann Cleeves"
Library Journal on No Going Back
Editions
Bad Blood by Lyndon Stacey is available in the following formats
| | | | | | |
| --- | --- | --- | --- | --- | --- |
| Hardback | 9781448310609 | 2nd May 2023 | 130 X 200mm | 288 | $31.99 |
| Hardback | 9781448310609 | 2nd May 2023 | 130 X 200mm | 288 | £21.99 |
| Ebook | 9781448310654 | 2nd May 2023 | N/A | 288 | $24.99 |
| Ebook | 9781448310654 | 2nd May 2023 | N/A | 288 | £12.99 |
| Paperback | 9781448312351 | 30th January 2024 | 140 X 215mm | 288 | $18.99 |
| Paperback | 9781448312351 | 30th November 2023 | 140 X 215mm | 288 | £13.99 |
| Format | ISBN | Publication Date | Dimensions | Pages | Price |