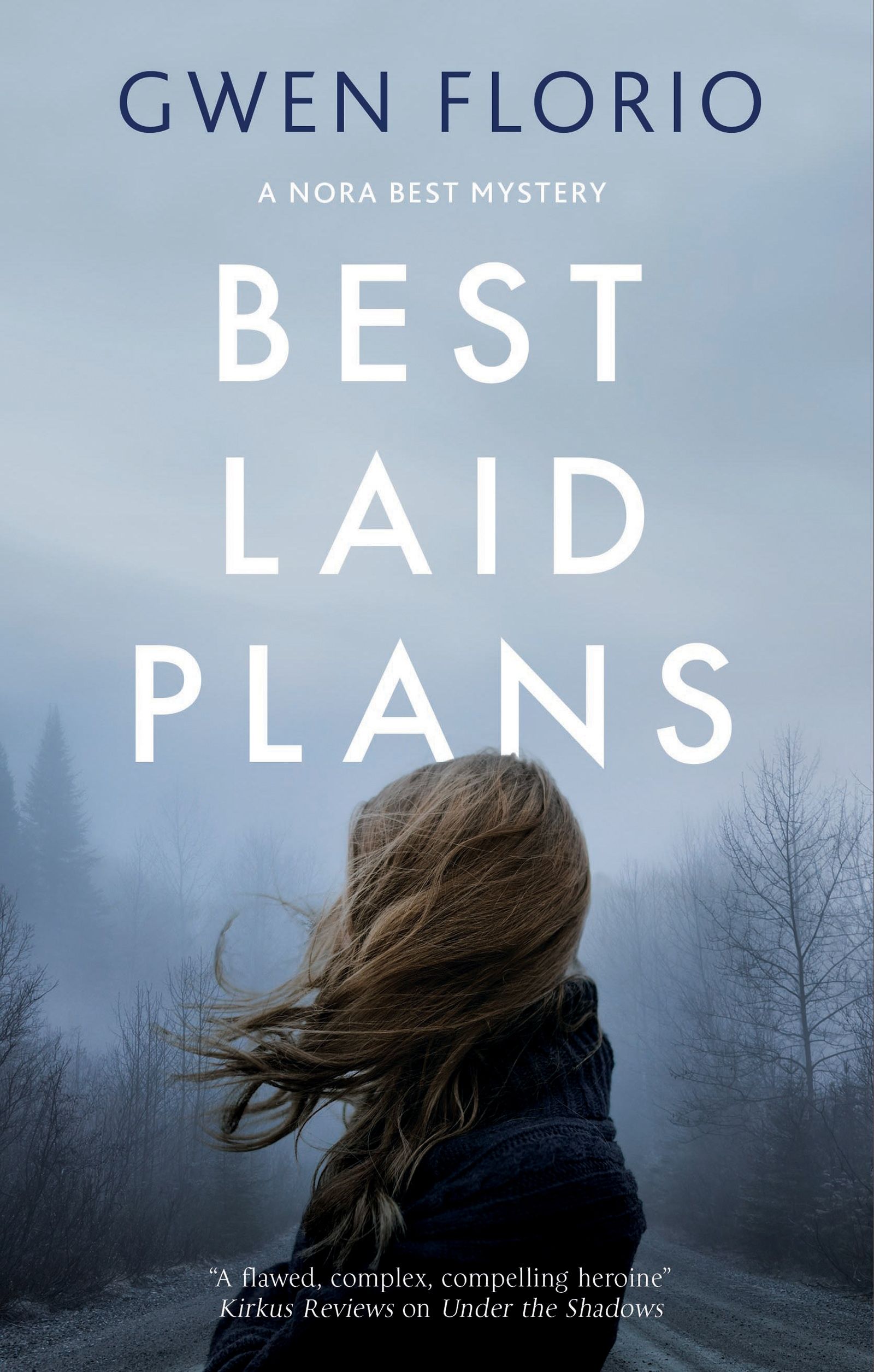 Best Laid Plans
by Gwen Florio
In the first of a new mystery series, we meet Nora Best as she flees her old life – cheating husband and all – and takes to the road with an Airstream trailer.
Nora Best is the envy of her friends. She's just turned fifty and has traded in her home with The Perfect-Ass Husband for an Airstream trailer and an adventure of a lifetime across the US. But during their leaving party, Nora finds her husband in a compromising position with a friend. Storming out of the party she jumps into her truck with no idea how to tow the Airstream or where she's going.
Nora ends up in a campground in the mountains of Wyoming, drowning her sorrows with its managers, Brad and Miranda. When she is woken by a frantic Miranda after Brad has disappeared and bloodstains have been found around the campsite, Nora finds herself caught up in an adventure she could never have expected . . . facing a charge of murder.
Reviews
"Baffling circumstances combine with life-changing adventures in this breathtaking page-turner"
Kirkus Reviews Starred Review
"Florio's suspenseful mystery will have readers rooting for amateur sleuth Nora"
Library Journal Starred Review
"Engrossing … Florio keeps the twists and turns coming as Nora gains confidence and independence. Fans of strong female leads will look forward to seeing more of plucky Nora"
Publishers Weekly
"A suspenseful romp with a relatable narrator, a skillfully shrouded mystery, and a satisfying romance"
Booklist
"A flawed, complex, compelling heroine . . . Florio's heroine faces challenges that are both gut-wrenchingly difficult and all too common today. Her determination to rise above them raises this convoluted tale far above the crowd"
Kirkus Reviews on Under the Shadows
"An engrossing fifth mystery featuring Magpie, Mont. . . . Few will be able to resist this moving tale of redemption"
Publishers Weekly on Under the Shadows
"Compelling, realistically flawed characters and a timely story line . . . make this one of Florio's hardest-hitting mysteries yet"
Library Journal on Reservations
Editions
Best Laid Plans by Gwen Florio is available in the following formats
| | | | | | |
| --- | --- | --- | --- | --- | --- |
| Hardback | 9780727890245 | 2nd February 2021 | 150 X 220mm | 256 | $28.99 |
| Hardback | 9780727890245 | 30th November 2020 | 150 X 220mm | 256 | £20.99 |
| Ebook | 9781448304363 | 1st January 2020 | N/A | 256 | $14.99 |
| Ebook | 9781448304363 | 1st January 2021 | N/A | 256 | £12.99 |
| Hardback - Large Print | 9781780291888 | 27th September 2021 | 145 X 224mm | 352 | $36.95 |
| Hardback - Large Print | 9781780291888 | 29th July 2021 | 145 X 224mm | 352 | £22.99 |
| Paperback | 9781780297156 | 27th July 2021 | 139 X 217mm | 256 | $17.95 |
| Paperback | 9781780297156 | 31st May 2021 | 139 X 217mm | 256 | £12.99 |
| Format | ISBN | Publication Date | Dimensions | Pages | Price |
The Nora Best mystery Series