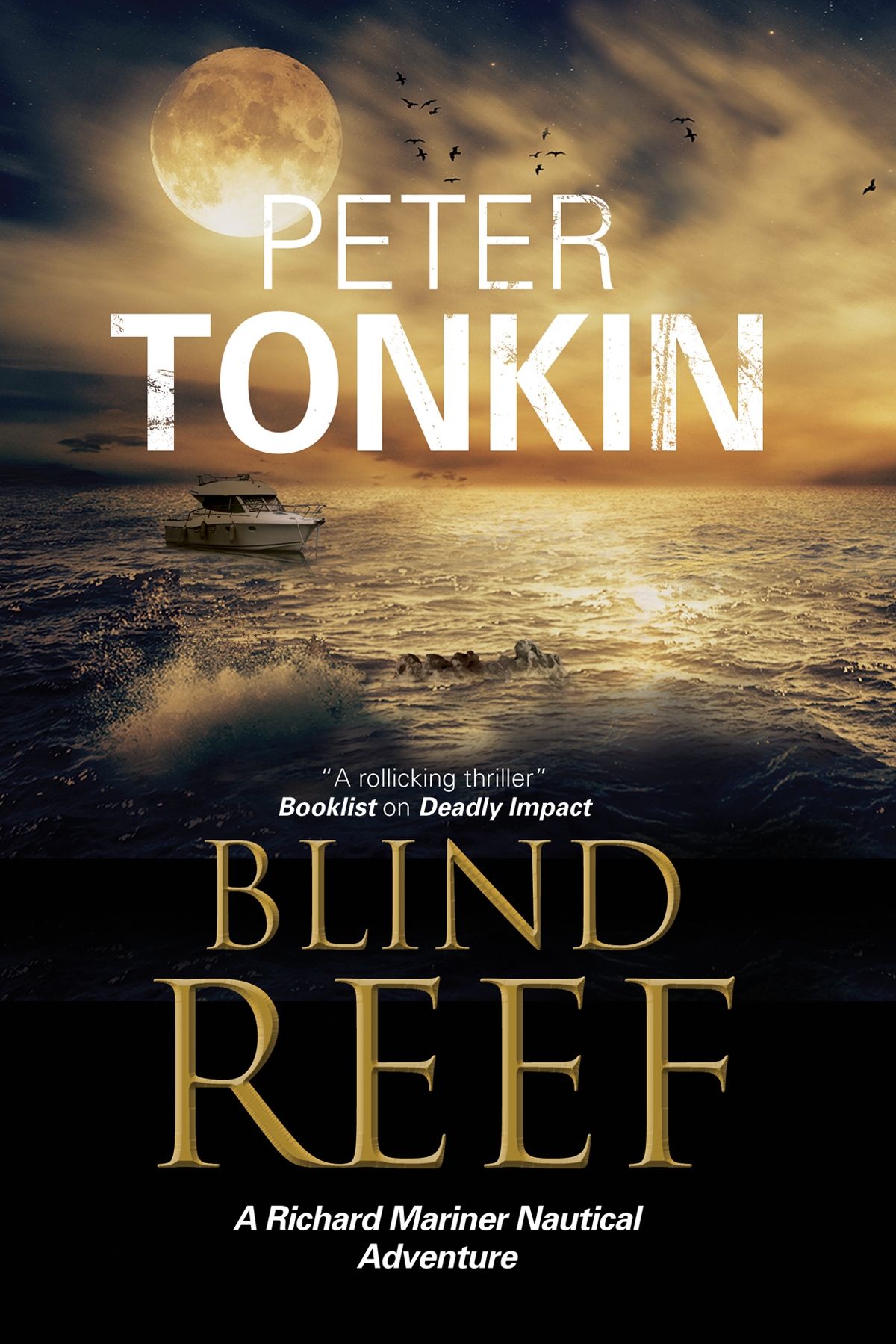 Blind Reef
by Peter Tonkin
Richard and Robin Mariner's quest to rescue a kidnapped girl leads them into the perilous heart of the Sinai desert.
Richard and Robin Mariner, relaxing in Sharm El Sheikh in Egypt, suddenly find themselves saving the lives of several refugees when their boat flounders on Shaab Ruhr Siyoul, known as the Blind Reef.
One of the survivors, Nahom, is of particular interest to the Mariners. His twin sister, Tsibekti, has been kidnapped and is being held for ransom by smugglers. Shocked by Nahom's story, Richard and Robin soon become dangerously involved, travelling into the heart of the Sinai in their quest to find the lost girl.
But they will need to tread a perilous path, steering clear of Egyptian police, Bedouin smugglers and militant Islamists to have any hope of rescuing Tsibekti and getting out of the desert alive . . .
Reviews
"A well-crafted narrative, plenty of suspense, and a ripped-from-the-headlines plot make this one a sure bet for adventure fans"
Booklist
Editions
Blind Reef by Peter Tonkin is available in the following formats
Hardback

*

9780727885333
31st July 2015
145 X 225mm
224
£19.99
Ebook
9781780106977
1st November 2015
N/A
224
$10.99
Ebook
9781780106977
1st November 2015
N/A
224
£8.99
Paperback
9781847516374
1st August 2016
140 X 215mm
224
$17.95
Paperback
9781847516374
31st May 2016
140 X 215mm
224
£12.99
Format
ISBN
Publication Date
Dimensions
Pages
Price
* Out of print
The Richard Mariner Nautical Adventure Series