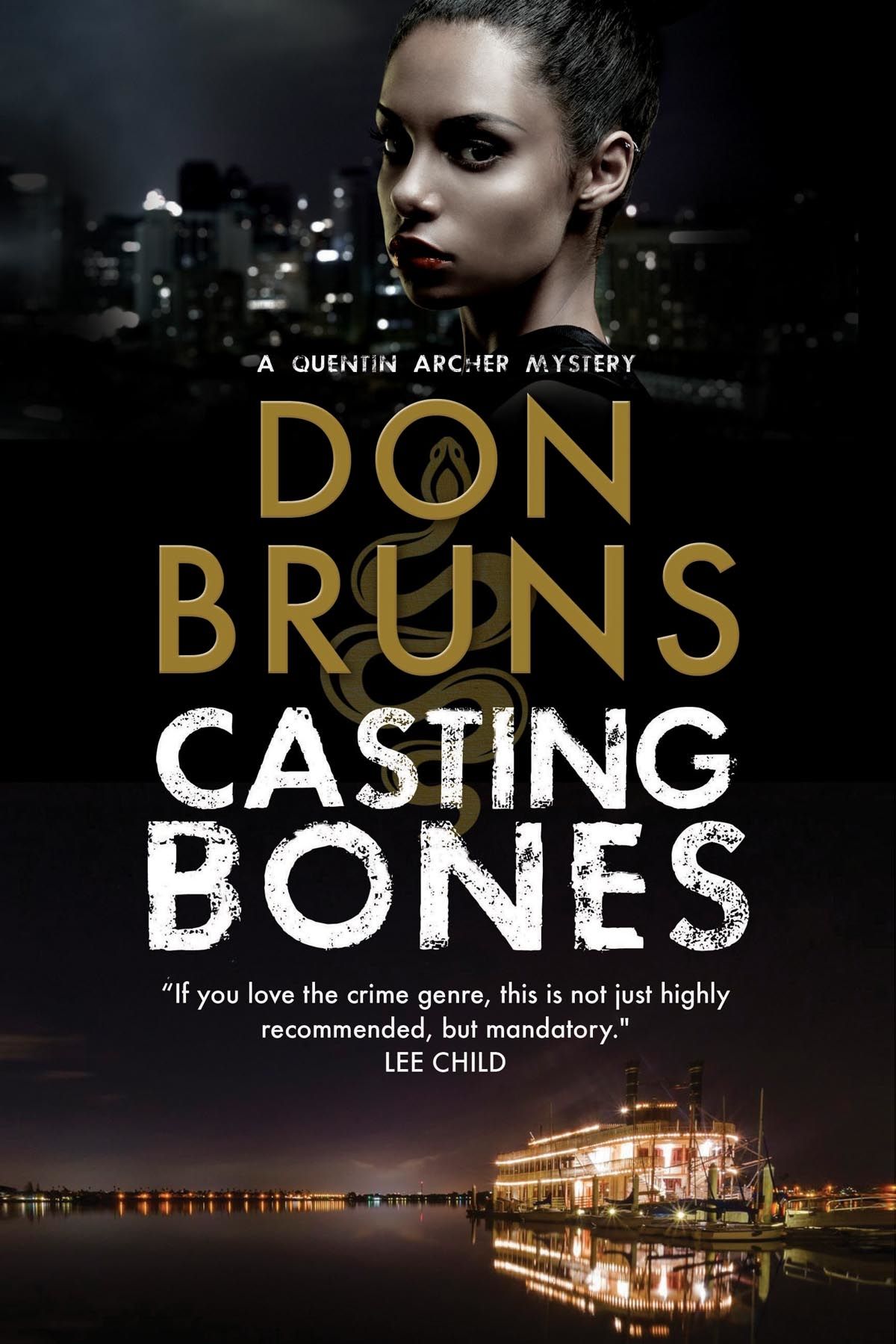 Casting Bones
by Don Bruns
Introducing New Orleans homicide detective Quentin Archer in the first of a brand-new mystery series.
When a prominent New Orleans judge is brutally murdered, former Detroit cop Quentin Archer is handed the case. His enquiries will lead him into a world of darkness and mysticism which underpins the carefree atmosphere of the Big Easy. Interrogating crooked police officers, a pickpocket, a bartender with underground contacts and a swamp dweller, Archer uncovers some troubling facts about the late judge's past. But it's only when he encounters a beautiful young voodoo practitioner that he starts to make headway in the investigation.
Voodoo queen Solange Cordray volunteers at the dementia centre where her mother lives. When she starts reading the mind of one of her patients, she learns that a secretive organization known as Krewe Charbonerrie may be behind the murder of the judge. And the second murder. And the third . . .
Reviews
"The working out of this prophecy is at the core of the narrative, giving Bruns' mystery a nice case of the creeps. This is the first in a series featuring Q."
Booklist
"As hot and steamy as a Louisiana night, this series debut hits all the right notes with the evocative Big Easy setting, colorful and memorable characters, and a smartly twisty plot. Bruns uses all of his considerable talents to cast a spell over readers"
Library Journal
Editions
Casting Bones by Don Bruns is available in the following formats
Hardback

*

9780727886361
30th June 2016
145 X 224mm
256
$28.99
Hardback

*

9780727886361
30th June 2016
145 X 224mm
256
£20.99
Ebook
9781780107967
1st October 2016
N/A
256
£8.99
Ebook
9781780107967
1st October 2016
N/A
256
£8.99
Paperback
9781847517326
28th April 2017
140 X 216mm
256
£12.99
Paperback
9781847517326
28th April 2017
140 X 216mm
256
£12.99
Format
ISBN
Publication Date
Dimensions
Pages
Price
* Out of print
The Quentin Archer Mystery Series