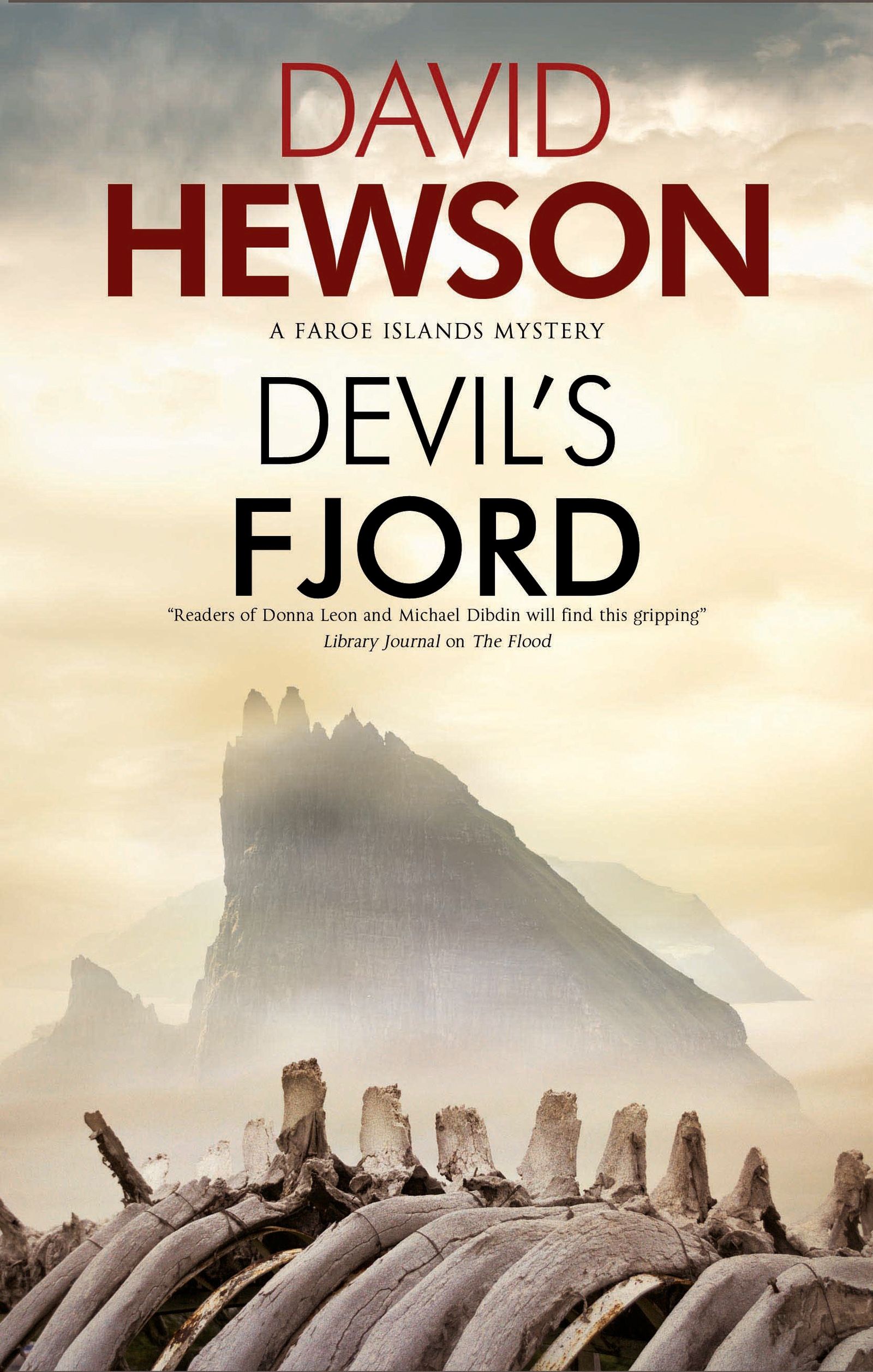 Devil's Fjord
by David Hewson
New District Sheriff Tristan Haraldsen uncovers a series of dark secrets when he investigates the disappearance of two boys in the remote Faroe Islands.
Newly-appointed District Sheriff Tristan Haraldsen and his wife Elsebeth are looking forward to a peaceful semi-retirement in the remote fishing village of Djevulsfjord on the stunningly beautiful island of Vagar. But when two boys go missing during the first whale hunt of the season, the repercussions strike at the heart of the isolated coastal community.
As he pursues his investigations, Tristan discovers that the Mikkelsen brothers aren't the first young men to have vanished on Vagar. Determined to solve the mystery of Djevulsfjord, yet encountering suspicion wherever he turns, Haraldsen comes to realize he and his wife are not living in the rural paradise they had imagined, and that the wild beauty of the region hides a far darker reality.
Reviews
"As grim as the bleakest of Nordic noir. If you think the solution to the crime will produce a happy ending, just wait till the chilling final pages"
Kirkus Reviews
"Hewson expertly paints a punishing Faroese winter, crafting the perfect backdrop for this chilling addition to the growing field of crime fiction set in the Faroe Islands (see, in particular, Chris Ould's Jan Reyna series)"
Booklist
"Readers will be gripped and hold fast until the shocking end. Hewson's fans will look forward to the next installment"
Publishers Weekly
"Hewson excellently integrates episodes from Florentine history into the lives of his intriguing heroes, who struggle against tremendous odds to solve mysteries old and new. Readers of Donna Leon and Michael Dibdin or Italian authors Andrea Camilleri and Carlo Lucarelli will find this gripping"
Library Journal on The Flood
Editions
Devil's Fjord by David Hewson is available in the following formats
| | | | | | |
| --- | --- | --- | --- | --- | --- |
| Hardback | 9781780291123 | 1st May 2019 | 145 X 225mm | 288 | $28.99 |
| Hardback | 9781780291123 | 31st January 2019 | 145 X 225mm | 288 | £20.99 |
| Ebook | 9781448301997 | 1st March 2019 | N/A | 288 | $16.99 |
| Ebook | 9781448301997 | 1st March 2019 | N/A | 288 | £11.99 |
| Paperback | 9781780295923 | 3rd February 2020 | 138 X 215mm | 288 | $17.95 |
| Paperback | 9781780295923 | 29th November 2019 | 138 X 215mm | 288 | £13.99 |
| Format | ISBN | Publication Date | Dimensions | Pages | Price |
The Faroe Islands Mystery Series