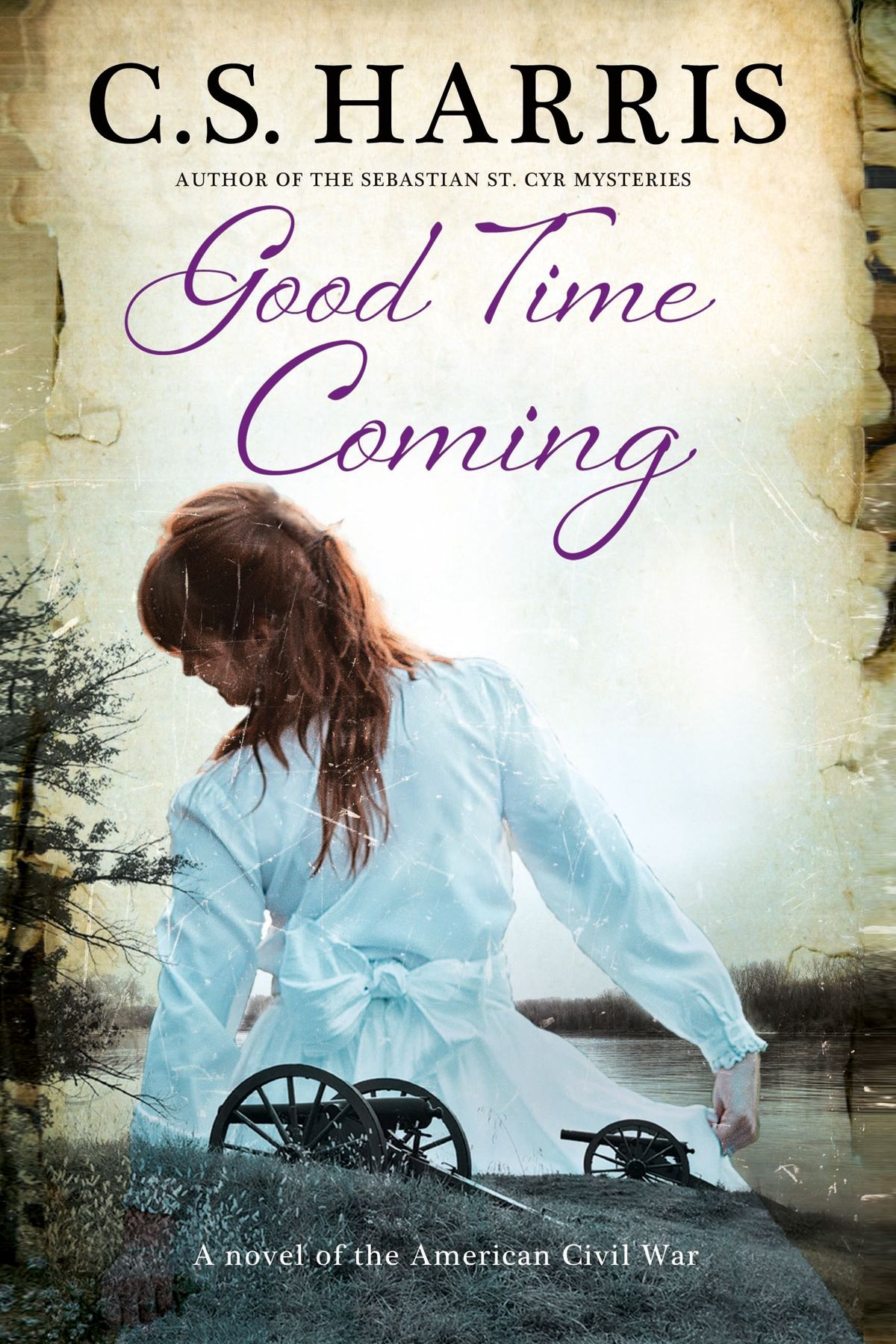 Good Time Coming
by C.S. Harris
A powerful tale of the survival of the women and children left behind during the American Civil War by the author of the Sebastian St Cyr mysteries.
It's the beginning of the American Civil War and the Union army is sailing down the Mississippi, leaving death and destruction in its wake.
The graceful river town of St. Francisville, Louisiana, has known little of the hardships, death, and destruction of the War. But with the fall of New Orleans, all changes. A Federal fleet appears on the Mississippi, and it isn't long before the depredations and attacks begin.
For one Southern family the dark blue uniform of the Union army is not the only thing they fear. A young girl stops a vicious attack on her mother and the town must pull together to keep each other safe. But a cryptic message casts doubt amongst the town's folk. Is there a traitor in the town and can anybody be trusted?
Twelve-year-old Amrie and her family have never felt entirely accepted by their neighbors, due to their vocal abolitionist beliefs. But when Federal forces lay siege to the nearby strongholds of Vicksburg and Port Hudson, the women and children of St. Francisville find themselves living in a no man's land between two warring armies. Realizing they must overcome their differences and work together to survive, they soon discover strengths and abilities they never knew they possessed, and forge unexpected friendships.
As the violence in the area intensifies, Amrie comes to terms with her own capacity for violence and realizes that the capacity for evil exists within all of us. And when the discovery of a closely guarded secret brings the wrath of the Federal army down on St. Francisville, the women of St. Francisville, with whom Amrie and her mother have shared the war years' many deprivations and traumas, now unite and risk their own lives to save them.
This isn't Gone With the Wind; it isn't glamorous but it is raw and tugs at the heartstrings in the same way. Do we finally have a rival to Margaret Mitchell?
Reviews
"This story of love, loss, and growing up under some of the most difficult circumstances imaginable is beautifully written, superbly researched, emotionally engaging and gripping from first page to last. A must for old-school fans of historical fiction."
Booklist Starred Review
"This is an excellent story, full of suspense and historical detail"
Publishers Weekly
Editions
Good Time Coming by C.S. Harris is available in the following formats
| | | | | | |
| --- | --- | --- | --- | --- | --- |
| Hardback | 9780727886491 | 31st August 2016 | 145 X 223mm | 320 | £20.99 |
| Hardback | 9780727886491 | 31st August 2016 | 145 X 223mm | 320 | £21.99 |
| Ebook | 9781780108155 | 1st December 2016 | N/A | 320 | $10.99 |
| Ebook | 9781780108155 | 1st December 2016 | N/A | 320 | £8.99 |
| Hardback - Large Print | 9780727895530 | 31st July 2017 | 143 X 223mm | 480 | $36.95 |
| Hardback - Large Print | 9780727895530 | 26th May 2017 | 143 X 223mm | 480 | £23.99 |
| Paperback | 9781847517517 | 30th November 2017 | 139 X 215mm | 320 | £12.99 |
| Paperback | 9781847517517 | 30th November 2017 | 139 X 215mm | 320 | £13.99 |
| Format | ISBN | Publication Date | Dimensions | Pages | Price |