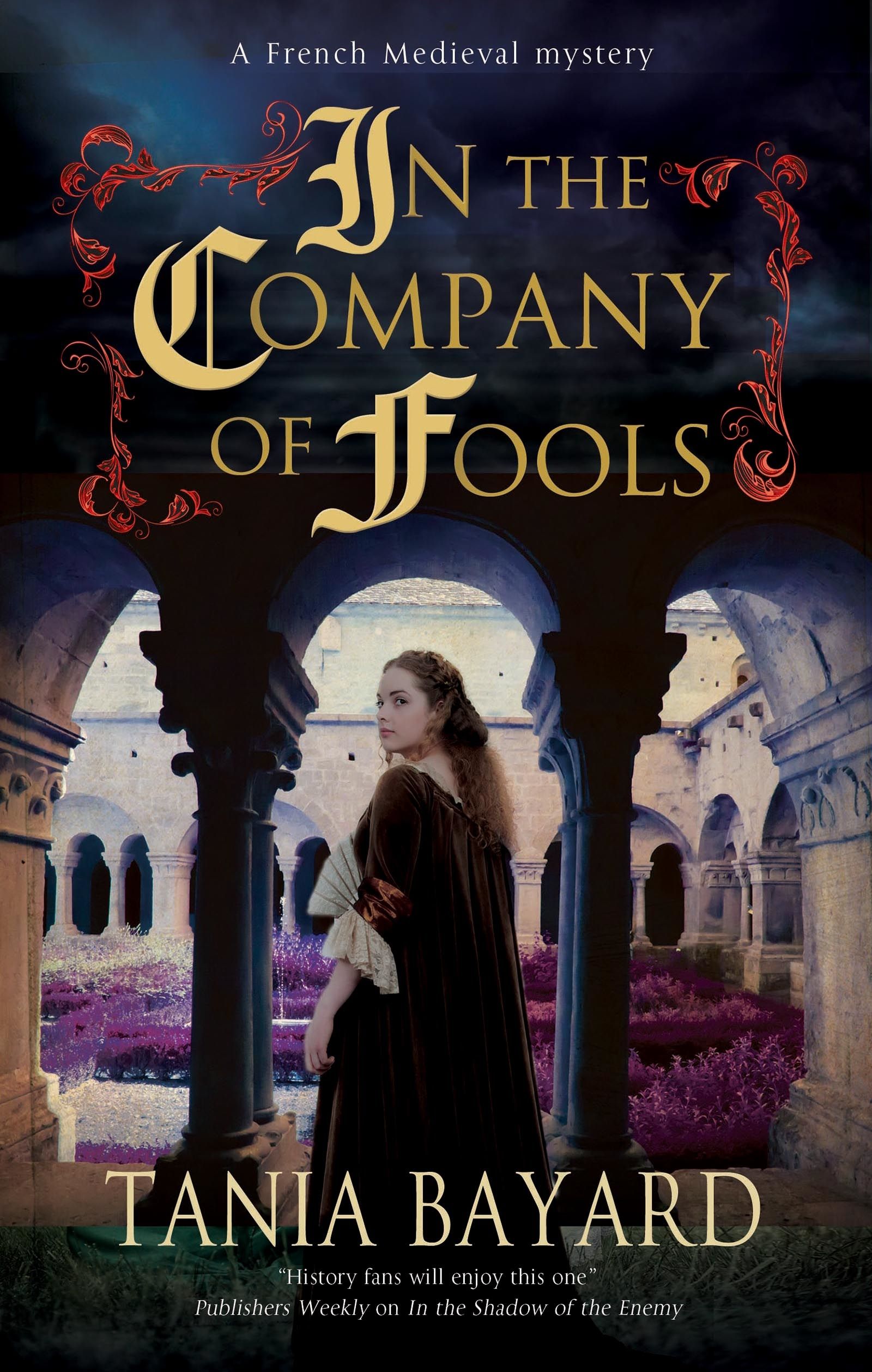 In the Company of Fools
by Tania Bayard
A baby abandoned in the palace gardens leads scribe sleuth Christine de Pizan into a mystery involving murder, superstition and scandal in fourteenth-century France.
Paris, 1396. Scribe Christine de Pizan is shocked when the Duke of Orléans' fools find a baby, wrapped in rags and covered in sores, abandoned in the palace gardens. Was there really a wicked plan to substitute the child for the queen's own baby daughter and blame the Duchess of Orléans, Valentina Visconti? Who would commit such an evil act, and why?
Accused of being a sorceress, Valentina is the victim of much slander and has powerful enemies at the palace, where rumours of witchcraft and superstition run riot. Convinced of the duchess's innocence, Christine is determined to uncover the truth, and soon makes a number of disturbing discoveries. Could the palace fools be the key to unlocking the mystery?
Reviews
"Readers will enjoy the nicely constructed mystery as well as the well-researched trip to fourteenth-century France, highlighted by an interesting backstory concerning the contents of the royal library"
Booklist
"Immersive … Fans of well-researched historical mysteries will be rewarded"
Publishers Weekly
"Bayard vividly immerses the reader in the complex and perilous world of medieval France"
Kirkus Reviews
"The liberal sprinkling of quotations, many from the real de Pizan's own works, lend this intriguing tale an air of historical authenticity"
Booklist on In the Shadow of the Enemy
"Well-researched … History fans will enjoy this one"
Publishers Weekly on In the Shadow of the Enemy
"Historical details drive this period puzzle, whose heroine provides a steady presence against a backdrop of characters constantly fighting against their time and stations"
Kirkus Reviews on In the Shadow of the Enemy
"Bayard excels at describing people and places and puts her knowledge of the period to good use in crafting an engrossing whodunit"
Publishers Weekly on In the Presence of Evil
"This richly detailed and atmospheric historical mystery will draw readers into a fascinating medieval world that devotees of Ellis Peters and Ariana Franklin will savor"
Library Journal on In the Presence of Evil
"An intriguing premise and a dexterously executed story"
Booklist on In the Presence of Evil
Editions
In the Company of Fools by Tania Bayard is available in the following formats
| | | | | | |
| --- | --- | --- | --- | --- | --- |
| Hardback | 9780727889416 | 5th May 2020 | 145 X 223mm | 224 | $14.99 |
| Hardback | 9780727889416 | 31st January 2020 | 145 X 223mm | 224 | £20.99 |
| Ebook | 9781448303823 | 1st March 2020 | N/A | 224 | $14.99 |
| Ebook | 9781448303823 | 1st March 2020 | N/A | 224 | £12.99 |
| Hardback - Large Print | 9781448308521 | 31st May 2022 | 150 X 220mm | 368 | $36.95 |
| Hardback - Large Print | 9781448308521 | 31st March 2022 | 150 X 220mm | 368 | £22.99 |
| Paperback | 9781780296784 | 27th January 2022 | 140 X 216mm | 224 | $17.95 |
| Paperback | 9781780296784 | 25th November 2021 | 140 X 216mm | 224 | £12.99 |
| Format | ISBN | Publication Date | Dimensions | Pages | Price |
The Christine de Pizan Mystery Series