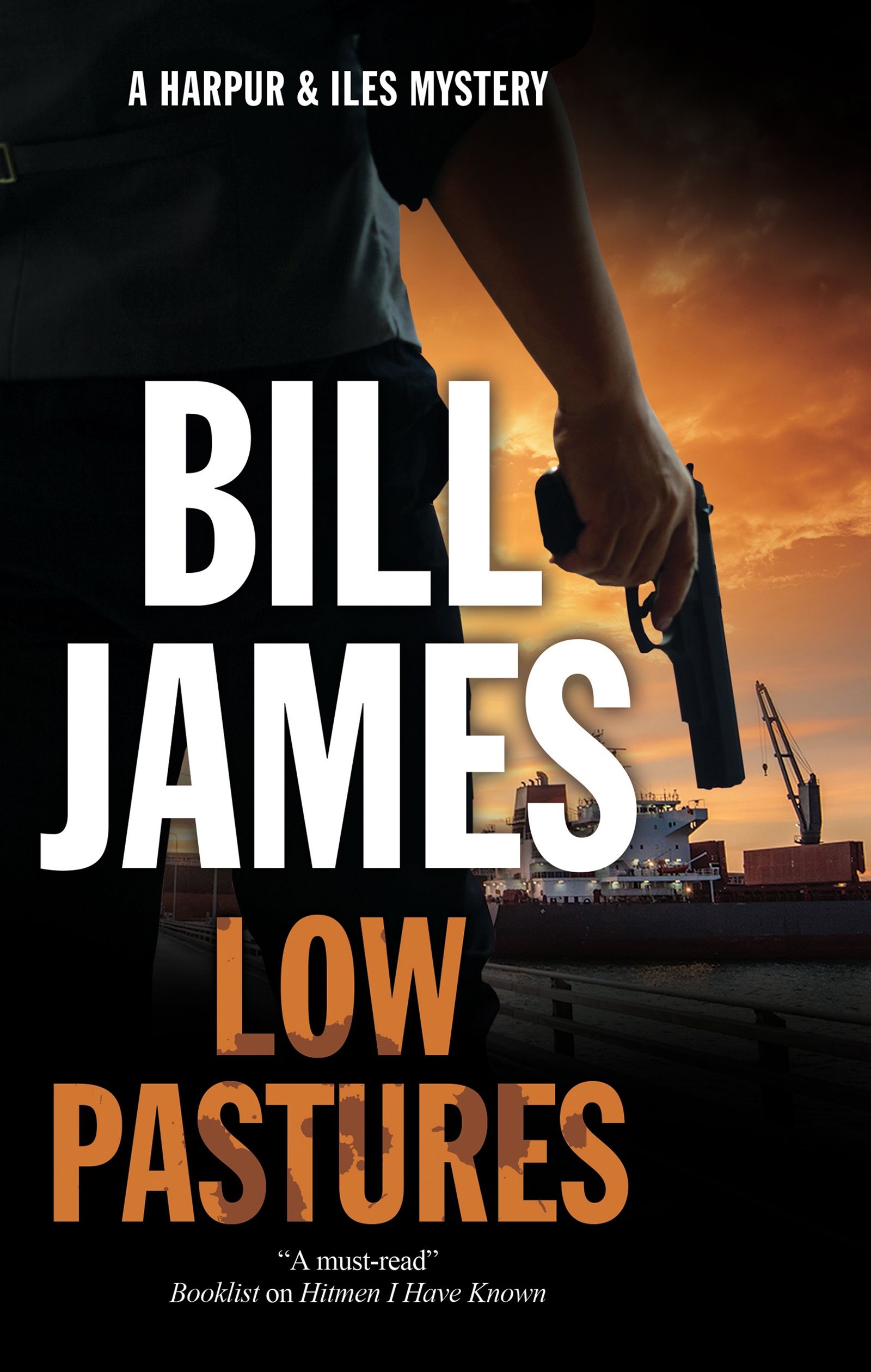 Low Pastures
by Bill James
A well-dressed corpse found shot in the sand and gravel wharf sparks trouble for Detective Chief Superintendent Colin Harpur and his unpredictable boss, Assistant Chief Constable Iles.
"A must-read for devotees of British procedurals" – Booklist Starred Review
The man is found dead in the local dockyard, shot from behind. Colin Harpur, examining the impeccably dressed corpse on his hands and knees, predicts the execution spells imminent trouble – and not just the unexpected arrival of his spiteful, brilliant boss, ACC Iles, at the two a.m. slaughter scene.
Iles's progressive attitude towards the local drugs trade has kept gang warfare off the streets, but now it seems jealous outsiders may be coveting the safe, ordered community he has so brilliantly created. Coveting, too, the local property – for instance, drug lord Ralph Ember's luxurious mansion, Low Pastures, home to his unparalleled collection of china and porcelain.
Harpur and Iles are determined to protect their set-up at all costs – which includes protecting 'Panicking' Ralph. But Ralph has his own plans, and there are dark rumours about Iles on the wind . . .
Blackly humorous, delightfully eccentric and packed with sharp-tongued wit, this gritty British police procedural is a must-read for fans of Bill James' critically acclaimed long-running Harpur and Iles series.
Reviews
"A must-read for devotees of British procedurals"
Booklist Starred Review
"War games that will . . . delight fans"
Kirkus Reviews
"A must-read for those who enjoy an element of dark humor in otherwise gritty crime fiction"
Booklist on Hitmen I Have Known
"Stylish . . . series fans will have fun"
Publishers Weekly on Hitmen I Have Known
"The entertaining plot includes art theft, money laundering, and murder, as well as enjoyable digressions and a full complement of laughs"
Publishers Weekly on Close
"A masterfully crafted, cleverly plotted, stylishly written police procedural"
Booklist on Close
"This is another entertaining, laugh-out-loud, mesmerizing, and completely original installment in an excellent series"
Booklist Starred Review of First Fix Your Alibi
"A crime caper that is as hilarious as it is violent. A must for Donald E. Westlake fans"
Booklist Starred Review of Blaze Away
Editions
Low Pastures by Bill James is available in the following formats
| | | | | | |
| --- | --- | --- | --- | --- | --- |
| Hardback | 9781448305728 | 5th April 2022 | 144 X 223mm | 192 | $28.99 |
| Hardback | 9781448305728 | 27th January 2022 | 144 X 223mm | 192 | £20.99 |
| Ebook | 9781448305735 | 1st March 2022 | N/A | 192 | $14.99 |
| Ebook | 9781448305735 | 1st March 2022 | N/A | 192 | £12.99 |
| Hardback - Large Print | 9781448309139 | 25th October 2022 | 144 X 222mm | 256 | $36.95 |
| Hardback - Large Print | 9781448309139 | 25th August 2022 | 144 X 222mm | 256 | £22.99 |
| Paperback | 9781448305742 | 29th November 2022 | 140 X 215mm | 192 | $17.95 |
| Paperback | 9781448305742 | 29th September 2022 | 140 X 215mm | 192 | £12.99 |
| Format | ISBN | Publication Date | Dimensions | Pages | Price |
The Harpur and Iles Mystery Series