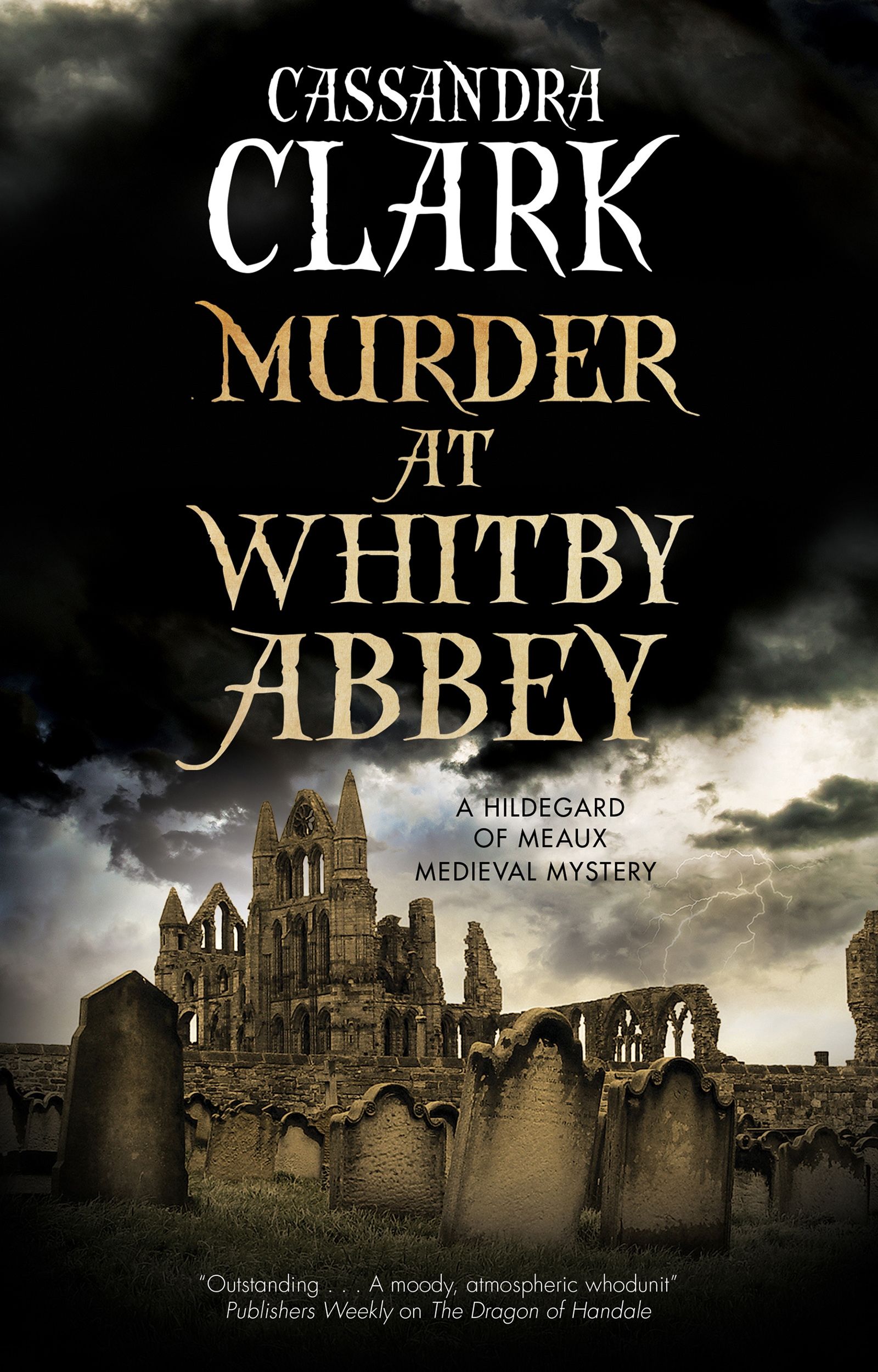 Murder at Whitby Abbey
by Cassandra Clark
"Excellent … a standout in the crowded medieval mystery field" – Publishers Weekly Starred Review

Despatched to Whitby Abbey to barter for a Holy Relic, Hildegard of Meaux is plunged into a baffling murder investigation in this gripping medieval mystery.
December, 1389. As penance for her sexual misconduct earlier that year, Hildegard is sent by Abbot de Courcy to the powerful Whitby Abbey on a difficult quest: to obtain a Holy Relic, a lock of St Hild's hair, kept secretly by the monks for over 600 years.
Accompanied by two monks militant and a young priest from the Abbey of Meaux, Hildegard finds the Whitby guest house teeming with visitors intent on celebrating the Twelve Days of Christmas before the austere days of Lent set in. To her dismay, she finds that others, too, are desperate to obtain the Relic and she has no choice but to enter a bidding war if she wants to fulfil her Abbot's request.
When the unmarked body of a young monk is discovered in an apple store, dangerous secrets emerge and with tensions between town and abbey erupting into open violence Hildegard finds that even the holy precinct is full of menace …
"Clark expertly blends murder and Machiavellian politics in this stellar 14th-century historical … Fans of strong female sleuths like Peter Tremayne's Sister Fidelma will feel right at home" Publishers Weekly on A Parliament of Spies
"Highly recommended for fans of medieval mystery series like Ellis Peters' Brother Cadfael mysteries" Library Journal on The Law of Angels
Reviews
"Authentically mired in fourteenth-century religion, politics, and social unrest, the tenth volume in Clark's consistently superior medieval mystery series will not disappoint fans of the genre"
Booklist
"Excellent … a standout in the crowded medieval mystery field"
Publishers Weekly Starred Review
"One of the heroine's most perilous and exciting adventures "
Kirkus Reviews
"Clark expertly blends murder and Machiavellian politics in this stellar 14th-century historical … Fans of strong female sleuths like Peter Tremayne's Sister Fidelma will feel right at home"
Publishers Weekly onA Parliament of Spies
"Highly recommended for fans of medieval mystery series like Ellis Peters' Brother Cadfael mysteries"
Library Journal on The Law of Angels
Editions
Murder at Whitby Abbey by Cassandra Clark is available in the following formats
Hardback
9780727889539
1st October 2019
145 X 223mm
240
$28.99
Hardback
9780727889539
28th June 2019
145 X 223mm
240
£20.99
Ebook
9781448302369
1st August 2019
N/A
240
$6.99
Ebook
9781448302369
1st August 2019
N/A
240
£4.99
Hardback - Large Print

*

9780727892553
28th April 2020
144 X 222mm
352
$36.95
Hardback - Large Print

*

9780727892553
28th February 2020
144 X 222mm
352
£22.99
Paperback
9781780296210
2nd June 2020
140 X 220mm
240
$17.95
Paperback
9781780296210
28th February 2020
140 X 220mm
240
£12.99
Format
ISBN
Publication Date
Dimensions
Pages
Price
* Out of print
The Hildegard of Meaux medieval mystery Series