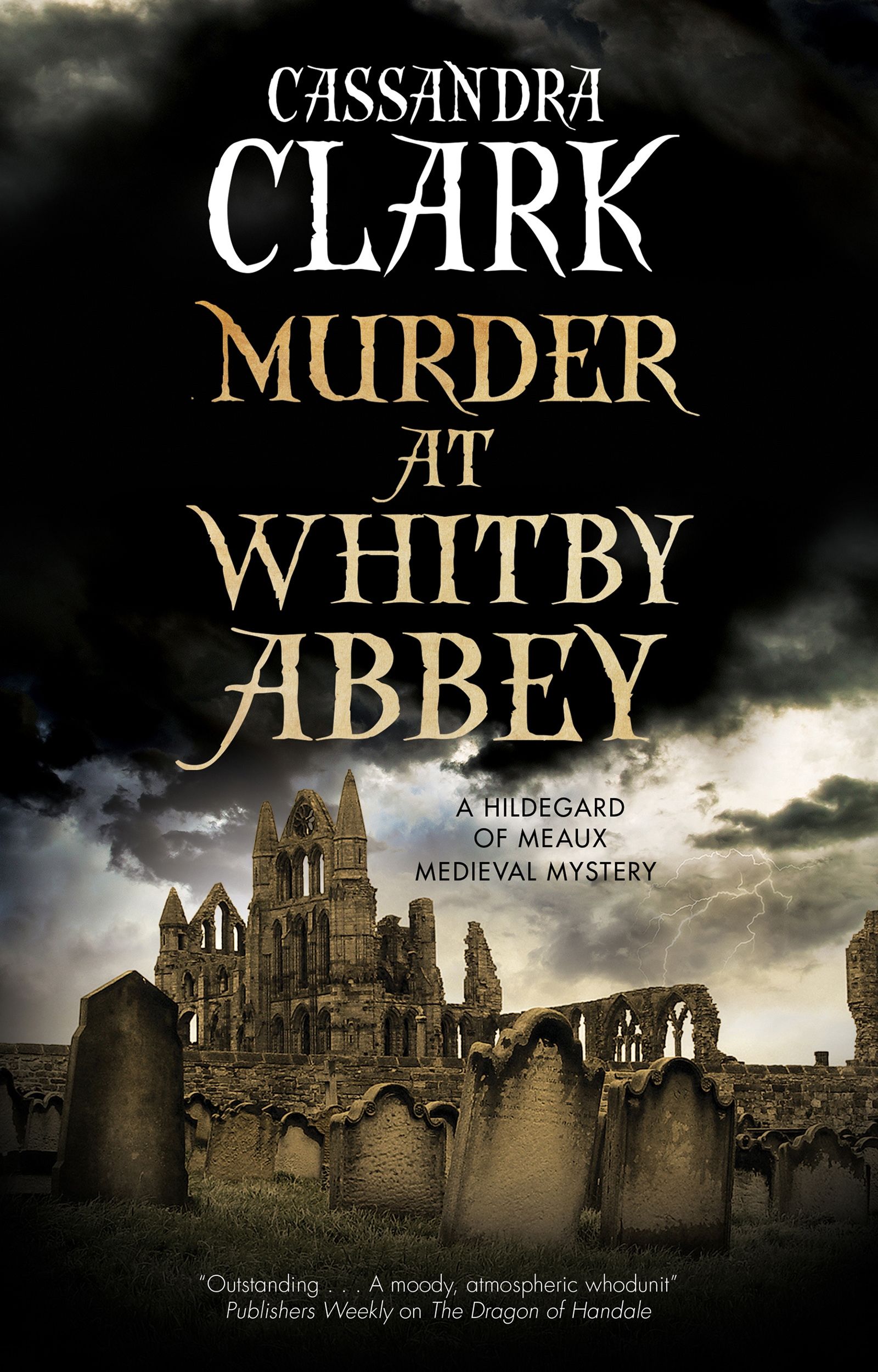 Murder at Whitby Abbey
by Cassandra Clark
Dispatched to Whitby Abbey to barter for a Holy Relic, Hildegard of Meaux is plunged into a baffling murder investigation in this gripping medieval mystery.
Late December, 1389. Ordered to undertake a gruelling three-day journey to bleak Whitby Abbey in the far north of England in a bid to purchase the Abbey's priceless Holy Relic – a lock of St Hild's hair, said to be 700 years old – Hildegard of Meaux and her three companion monks arrive to find the Abbey a decidedly unwelcoming place, a place of strange customs and practices very different to their modest lifestyle at Meaux. Nor, as Hildegard discovers, is she the only visitor intent on acquiring the Relic.
Before the bidding war can begin, a body is discovered in the monastery's apple store shed, and once again Hildegard is plunged into a baffling murder investigation where nothing is as it first appears. Something is rotten in the heart of Whitby Abbey – and it's up to Hildegard to discover the truth.
Reviews
"Excellent … a standout in the crowded medieval mystery field"
Publishers Weekly Starred Review
"One of the heroine's most perilous and exciting adventures "
Kirkus Reviews
Editions
Murder at Whitby Abbey by Cassandra Clark is available in the following formats
| | | | | | |
| --- | --- | --- | --- | --- | --- |
| Hardback | 9780727889539 | 1st October 2019 | 145 X 223mm | 240 | $28.99 |
| Hardback | 9780727889539 | 28th June 2019 | 145 X 223mm | 240 | £20.99 |
| Ebook | 9781448302369 | 1st August 2019 | N/A | 240 | $16.99 |
| Ebook | 9781448302369 | 1st August 2019 | N/A | 240 | £11.99 |
| Ebook | 9781448302369 | 1st August 2019 | N/A | 240 | $6.99 |
| Ebook | 9781448302369 | 1st August 2019 | N/A | 240 | £4.99 |
| Hardback - Large Print | 9780727892553 | 28th April 2020 | 144 X 222mm | 352 | $36.95 |
| Hardback - Large Print | 9780727892553 | 28th February 2020 | 144 X 222mm | 352 | £22.99 |
| Paperback | 9781780296210 | 2nd June 2020 | 140 X 220mm | 240 | $17.95 |
| Paperback | 9781780296210 | 28th February 2020 | 140 X 220mm | 240 | £12.99 |
| Paperback | 9781780296210 | 2nd June 2020 | 140 X 220mm | 240 | $17.95 |
| Paperback | 9781780296210 | 28th February 2020 | 140 X 220mm | 240 | £12.99 |
| Format | ISBN | Publication Date | Dimensions | Pages | Price |
The Abbess of Meaux mystery Series