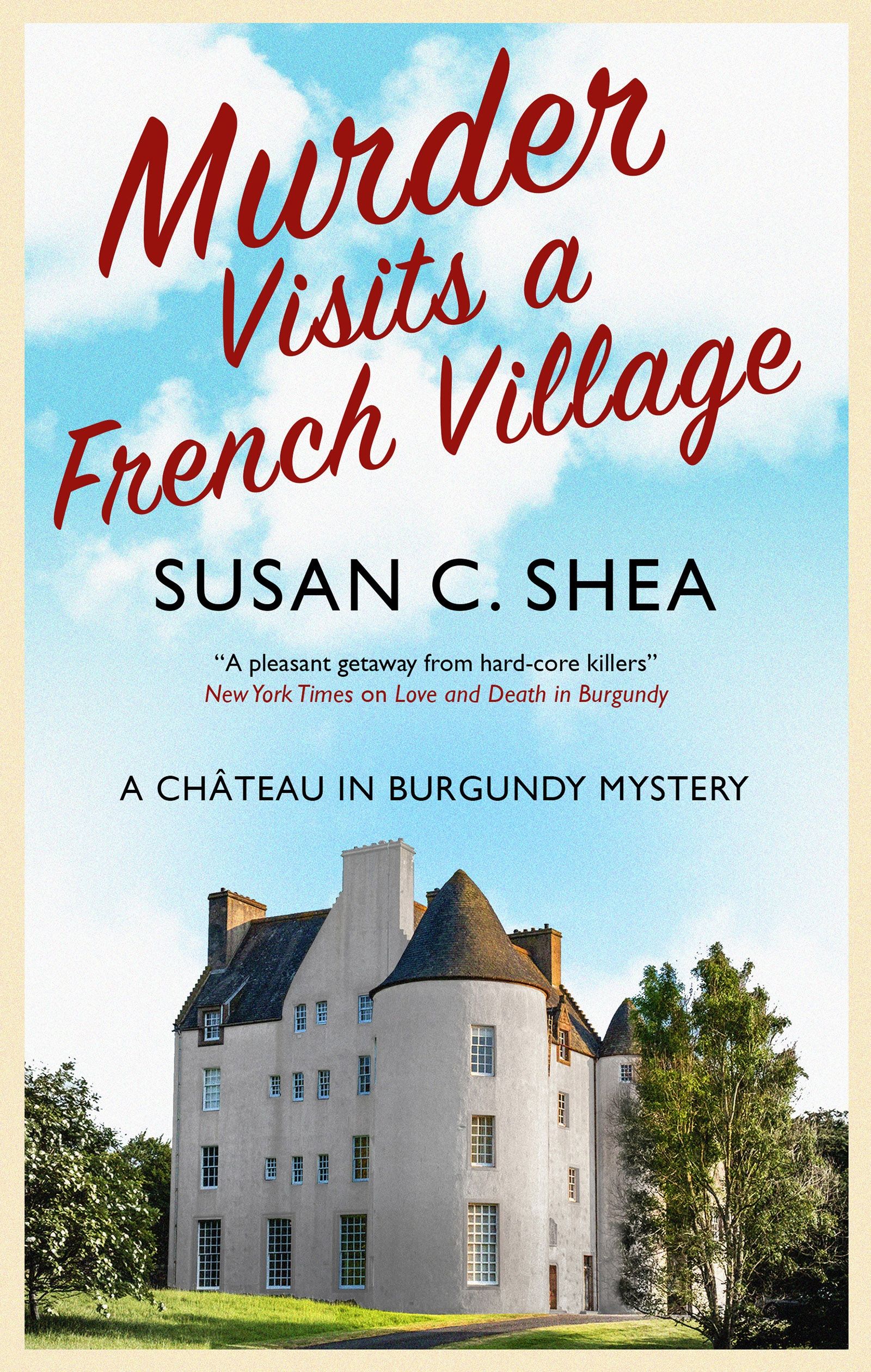 Murder Visits a French Village
by Susan C. Shea
"Not since my first visit to Louise Penny's Three Pines, have I encountered a more beguiling fictional world than Susan C. Shea's Reigny-Sur-Cannes" Catriona McPherson, award-winning author on Dressed for Death in Burgundy
Ariel Shepard is devastated by the sudden loss of her husband, but nothing could have prepared her for inheriting the rundown French château they'd visited on their honeymoon four years ago. With finances tight she has no choice but to swap her Manhattan apartment and city lifestyle for a renovation project in a peaceful French village.
When Ariel hires an expert to help her uncover the legacy of her beautiful ruin, life only becomes more complicated. Christiane, the historian, is found dead in the moat, and although the local police aren't suspicious, Ariel is. She joins two other ex-pats, Pippa and Katherine, to investigate, but with plenty of workmen – and errant tools – around the château, many people had the means, but who had the motive? Why would anyone want to kill a historian?
Ariel begins to suspect that her French village life will be anything but peaceful! Can she solve the suspicious murder and make her château in Burgundy the perfect new home?
Reviews
"Ariel is a sympathetic amateur sleuth . . . and the mystery is nicely framed by a view of expat life in France and the details of restoring a chateau"
Booklist
"The quirky village residents make this an appealing series debut"
Library Journal
"A comedy of errors full of amusing characters, a fine feeling for life in small-town France, and a suitably twisty mystery"
Kirkus Reviews on Dressed for Death in Burgundy
"Francophiles will look forward to Katherine's next adventure in Burgundy"
Publishers Weekly on Dressed for Death in Burgundy
"
A Miss Marple-like investigation…immerses the reader in the life of an American woman trying to fit into an insular French village
"
Booklist on Love and Death in Burgundy
"Susan C. Shea's novel set in the French countryside offers a pleasant getaway from hard-core killers"
New York Times on Love and Death in Burgundy
"The outlandish antics of the eccentric locals add to the humor. Suggest to fans of Rhys Bowen's early "Evan Evans" series for the humor, the characters, and the charming setting"
Library Journal on Love and Death in Burgundy
"
Not since my first visit to Louise Penny's Three Pines, have I encountered a more beguiling fictional world than Susan C. Shea's Reigny-Sur-Cannes… Dressed for Death in Burgundy is a box of delights!
"
Catriona McPherson, award-winning author on Dressed for Death in Burgundy
Editions
Murder Visits a French Village by Susan C. Shea is available in the following formats
| | | | | | |
| --- | --- | --- | --- | --- | --- |
| Hardback | 9781448310180 | 7th March 2023 | 146 X 224mm | 224 | $30.99 |
| Hardback | 9781448310180 | 7th March 2023 | 146 X 224mm | 224 | £21.99 |
| Ebook | 9781448310258 | 7th March 2023 | N/A | 224 | $14.99 |
| Ebook | 9781448310258 | 7th March 2023 | N/A | 224 | £12.99 |
| Paperback | 9781448310500 | 28th November 2023 | 140 X 217mm | 224 | $18.99 |
| Paperback | 9781448310500 | 28th September 2023 | 140 X 217mm | 224 | £13.99 |
| Format | ISBN | Publication Date | Dimensions | Pages | Price |
The Château in Burgundy mystery Series