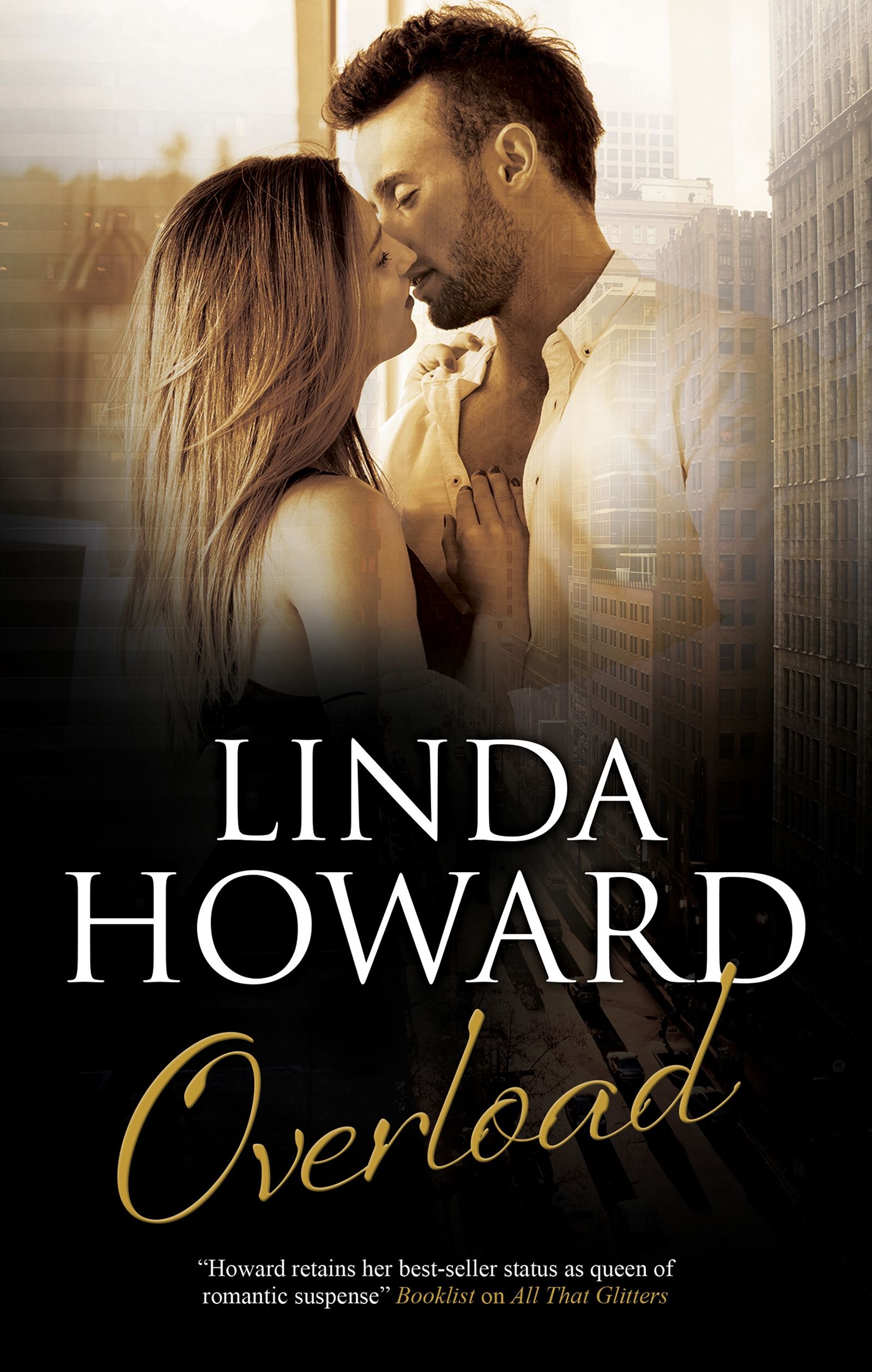 Overload
by Linda Howard
Elizabeth Major can't believe her bad luck when, during a blackout, she finds herself trapped with her ex-boyfriend . . .
Elizabeth Major and Tom Quinlan had a passionate relationship until she broke things off abruptly, seemingly for no reason. Now Elizabeth has her own interior design business in a sleek office building in downtown Dallas, but she can't escape her fiery past with Tom – he ends up right across the hall from her, running a private investigation company.
On a sweltering day in midsummer, a severe blackout traps Tom and Elizabeth alone together in the office building. They can't resist the sparks that fly between them, but can their passion for each other overcome the secrets keeping them apart?
This is a first-time regular print hardcover edition of a title previously available as a mass market paperback.
Reviews
"This early category romance by best-selling Howard brilliantly showcases her vivid writing style in the form of love scenes that are every bit as scorching as any Texas heat wave and in her literary penchant for crafting a masculine-to-the-max, take-no-prisoners type of hero"
Booklist
"Readers will be happy with the ever-after conclusion to this early tale by romance star Howard"
Booklist on Loving Evangeline
"Howard has a gift for creating the kind of intensely emotional and potently passionate love stories romance readers cherish"
Booklist on Sarah's Child
"Howard's legions of fans who can't get enough of her emotionally intense, smolderingly sensual contemporary romances will especially enjoy having the opportunity to read this wonderfully engaging love story"
Booklist on Come Lie with Me
"Readers who like their romances fueled with plenty of red-hot sexual chemistry and relish bad-boy heroes with testosterone to spare will love this early work"
Booklist on Against the Rules
"A fine example of the contemporary series romances of the times, and fans of both Howard and the genre will be interested"
Library Journal on An Independent Wife
"Howard retains her best-seller status as queen of romantic suspense"
Booklist on All That Glitters
Editions
Overload by Linda Howard is available in the following formats
| | | | | | |
| --- | --- | --- | --- | --- | --- |
| Hardback | 9780727890726 | 5th January 2021 | 140 X 225mm | 136 | $33.99 |
| Hardback | 9780727890726 | 30th October 2020 | 140 X 225mm | 136 | £21.99 |
| Format | ISBN | Publication Date | Dimensions | Pages | Price |