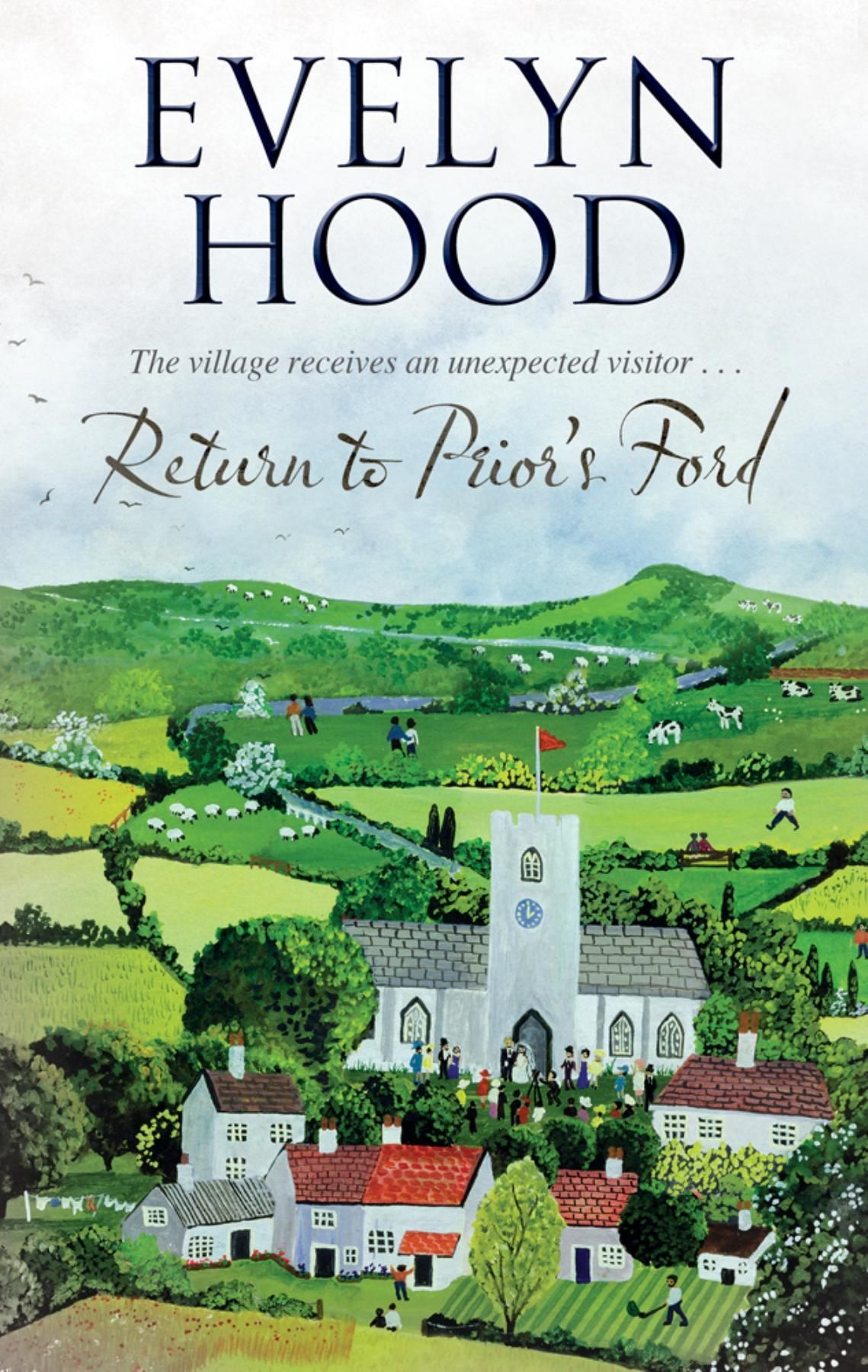 Return to Prior's Ford
by Evelyn Hood
The Prior's Ford villagers discover that the course of true love never did run smooth, in the sixth novel of Scottish village life in the much-loved Prior's Ford series.
"Fans of M C Beaton and Rhys Bowen will adore Hood's Prior's Ford series" Booklist on Mystery in Prior's Ford
The course of true love never did run smooth, as the Prior's Ford villagers are beginning to discover. The once-failing Tarbethill Farm is facing a happier future thanks to Alison Greenlees but Ewan McNair doesn't see himself as the sort of husband Alison deserves, while at Linn Hall the return of famous actress Meredith Whitelaw is bad news for her daughter Ginny, anxious to catch the eye of the son of the house. And Thatcher's Cottage is now home to Dr Malcolm Finlay, a retired university academic with a secret ability to turn the hearts and heads of almost all the women in the village . . .
Editions
Return to Prior's Ford by Evelyn Hood is available in the following formats
| | | | | | |
| --- | --- | --- | --- | --- | --- |
| Hardback | 9780727882196 | 28th September 2012 | 145 X 222mm | 224 | £20.99 |
| Hardback | 9780727882196 | 1st January 2013 | 145 X 222mm | 224 | $28.99 |
| Hardback | 9780727882196 | 28th September 2012 | 145 X 222mm | 224 | £20.99 |
| Hardback | 9780727882196 | 28th September 2012 | 145 X 222mm | 224 | £20.99 |
| Hardback | 9780727882196 | 1st January 2013 | 145 X 222mm | 224 | $28.99 |
| Ebook | 9781780103457 | 1st February 2013 | N/A | 224 | $10.99 |
| Ebook | 9781780103457 | 1st February 2013 | N/A | 224 | $10.99 |
| Ebook | 9781780103457 | 1st February 2013 | N/A | 224 | £8.99 |
| Ebook | 9781780103457 | 1st February 2013 | N/A | 224 | £8.99 |
| Hardback - Large Print | 9780727894144 | 31st March 2016 | 144 X 222mm | 336 | £22.99 |
| Hardback - Large Print | 9780727894144 | 27th May 2016 | 144 X 222mm | 336 | $36.95 |
| Hardback - Large Print | 9780727894144 | 31st March 2016 | 144 X 222mm | 336 | £22.99 |
| Hardback - Large Print | 9780727894144 | 27th May 2016 | 144 X 222mm | 336 | $36.95 |
| Hardback - Large Print | 9780727894144 | 31st March 2016 | 144 X 222mm | 336 | £22.99 |
| Paperback | 9781847514592 | 31st January 2014 | 138 X 216mm | 224 | £12.99 |
| Paperback | 9781847514592 | 31st January 2014 | 138 X 216mm | 224 | £12.99 |
| Paperback | 9781847514592 | 31st January 2014 | 138 X 216mm | 224 | £12.99 |
| Paperback | 9781847514592 | 31st January 2014 | 138 X 216mm | 224 | £12.99 |
| Format | ISBN | Publication Date | Dimensions | Pages | Price |
The Prior's Ford novel Series