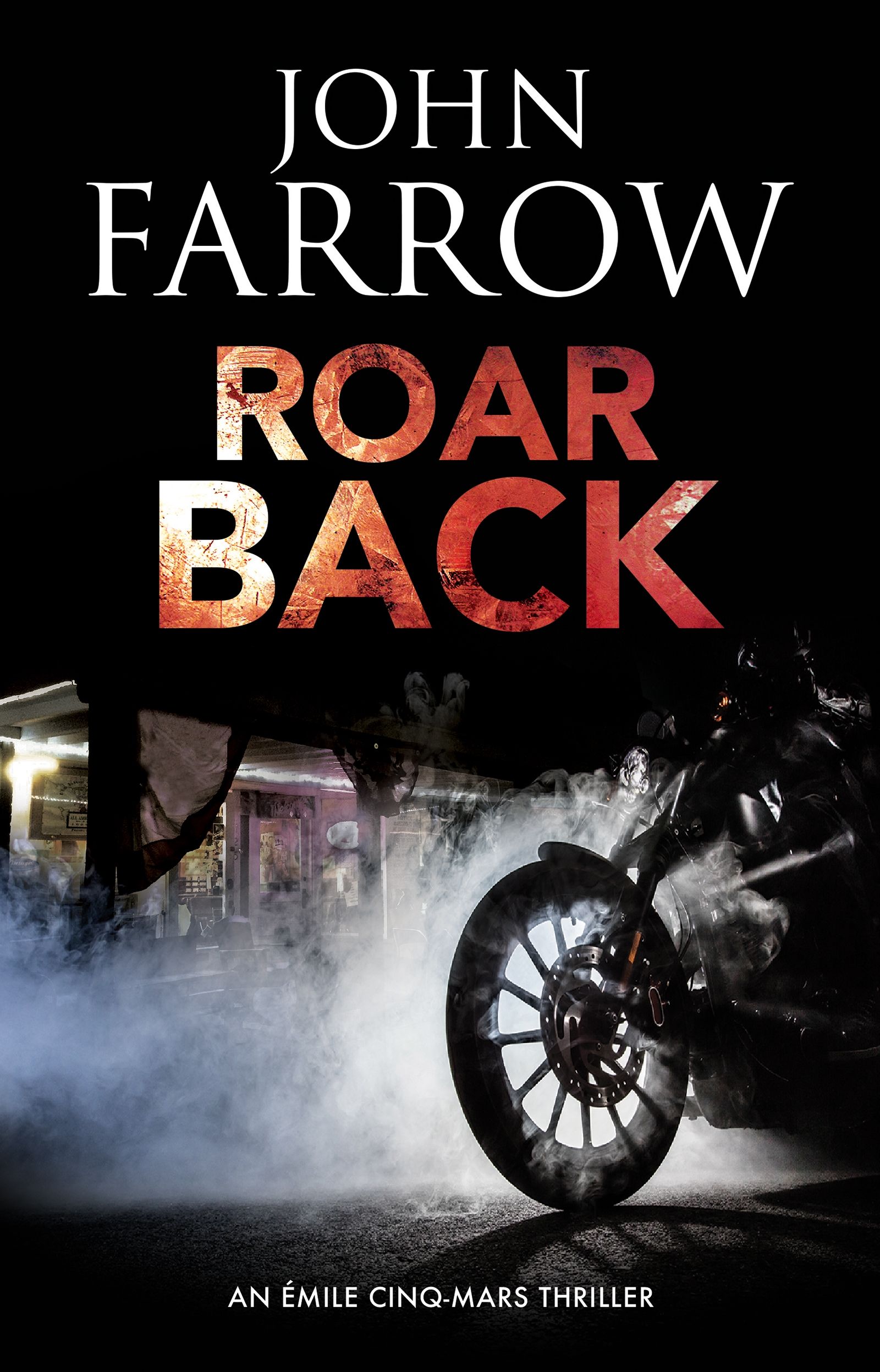 Roar Back
by John Farrow
"Remarkable stuff. Fans of Bill James' Harpur and Iles saga of cops and robbers are in for quite a treat" – Kirkus Reviews Starred Review

Sergeant-Detective Émile Cinq-Mars fails with a task set to him by his former captain and the consequences look set to spark a gangland war in Montreal.
Montreal, 1978. Newly promoted Sergeant-Detective Émile Cinq-Mars attends the scene of seventeen break-ins at an apartment complex. Nothing more than stolen toasters. Cinq-Mars suspects that the burglaries are a trial run for a bigger heist . . . until he discovers a body pinned to a wall with a machete in one apartment.
When the former captain of Night Patrol, Armand Touton, receives a tip from an undercover informant in the Mafia, Cinq-Mars is ordered to intervene with a prisoner's release: the man must stay behind bars. He fails with the task and the immediate consequences are devastating.
While trying to remedy his failure, solve the mystery of the break-ins and the case of the dead body, a chilling aspect emerges . . . gangland Montreal is bracing for war.
Reviews
"Remarkable stuff. Fans of Bill James' Harpur and Iles saga of cops and robbers are in for quite a treat"
Kirkus Reviews Starred Review
"Gripping … Cinq-Mars's wry, often amusing observations spice up the action. Fans of character-driven police procedurals will be satisfied"
Publishers Weekly
"Not only does Farrow provide fascinating backstory on the Montreal underworld that sets up the series debut, the outstanding City of Ice (1999), but he also takes advantage of the opportunity to add still more layers to his nuanced portrait of Cinq-Mars"
Booklist
"A fine, character-rich mystery"
Booklist on Ball Park
"One of my favorite series. I love Émile Cinq-Mars!"
Lee Child
"The perfect read-alike for Louise Penny's Armand Gamache novels"
Booklist on Perish the Day
"An atmospheric storyteller who offers readers a complex literary mystery"
Library Journal on Perish the Day
"John Verdon fans will be pleased by Farrow's pitting of his well-rounded lead against a puzzle worthy of the detective's acuity"
Publishers Weekly on Perish the Day
"Farrow is an authoritative writer who creates characters with depth and plots that say something about them"
New York Times on Seven Days Dead
"A delight for followers of Louise Penny and Donna Leon"
Booklist Starred Review of Seven Days Dead
Editions
Roar Back by John Farrow is available in the following formats
| | | | | | |
| --- | --- | --- | --- | --- | --- |
| Hardback | 9780727889379 | 5th May 2020 | 145 X 224mm | 272 | $29.99 |
| Hardback | 9780727889379 | 31st January 2020 | 145 X 224mm | 272 | £20.99 |
| Ebook | 9781448303854 | 1st March 2020 | N/A | 272 | $10.99 |
| Ebook | 9781448303854 | 1st March 2020 | N/A | 272 | £8.99 |
| Paperback | 9781780296814 | 29th December 2020 | 140 X 217mm | 272 | $17.95 |
| Paperback | 9781780296814 | 30th October 2020 | 140 X 217mm | 272 | £12.99 |
| Format | ISBN | Publication Date | Dimensions | Pages | Price |
The Émile Cinq-Mars thriller Series