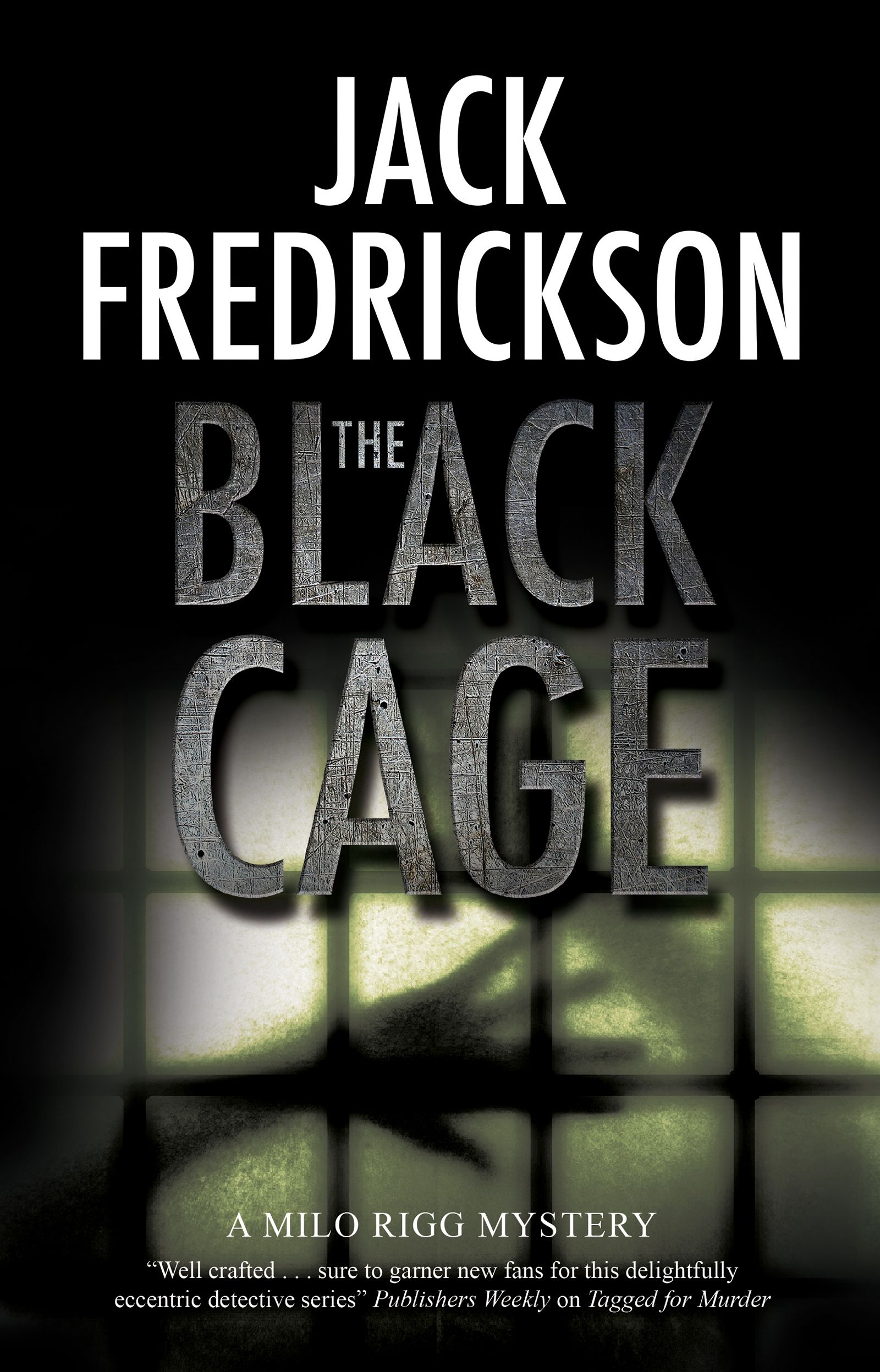 The Black Cage
by Jack Fredrickson
Crime reporter Milo Rigg must uncover a brutal serial killer to restore his battered reputation in this first in a gripping new mystery series.
Exposing the botched murder investigation of three young boys has left Milo Rigg's reputation and career as a crime-reporting journalist in tatters. But when the naked, frozen bodies of two young sisters, Priscilla and Beatrice Graves, are found down a ravine in Chicago months later, there are disturbing similarities. Are the two cases linked, and could this be Milo's chance to right the wrongs of the past?
Restored to his former reporter role, Milo is back – and he's asking uncomfortable questions again. Confronted with deception and corruption at every turn, can Milo uncover the identity of a ruthless serial killer and finally rid himself of the black cage that threatens to consume him?
Reviews
"A strong series launch … Readers will look forward to spending more time with the complex, intriguing Milo. This skillfully crafted and richly nuanced crime novel bodes well for future entries"
Publishers Weekly
"A perfect setup for a procedural, and Frederickson delivers a solid one"
Booklist
"Well crafted… sure to garner new fans for this delightfully eccentric detective series"
Publishers Weekly on Tagged for Murder
"The writing here is splendid, echoing genre veteran Loren D. Estleman, and Dek Elstrom is the kind of guy we genuinely like spending time with"
Booklist on Hidden Graves
"A satisfyingly hard-boiled crime novel"
Publishers Weekly on Hidden Graves
"The criminals are clever and the detective even more clever, making Fredrickson's sixth case one of his best"
Kirkus Reviews on Hidden Graves
"Fans of hard-boiled detective fiction will find a lot to like"
Publishers Weekly on The Confessors' Club
""He (Fredrickson) deftly engages in classic, hard-boiled tropes... — not many journalism thrillers get as much right as this one does.""
The Chicago Tribune
Editions
The Black Cage by Jack Fredrickson is available in the following formats
| | | | | | |
| --- | --- | --- | --- | --- | --- |
| Hardback | 9780727889164 | 4th February 2020 | 144 X 223mm | 224 | $28.99 |
| Hardback | 9780727889164 | 31st October 2019 | 144 X 223mm | 224 | £20.99 |
| Ebook | 9781448303557 | 1st December 2019 | N/A | 224 | $10.99 |
| Ebook | 9781448303557 | 1st December 2019 | N/A | 224 | £8.99 |
| Hardback - Large Print | 9781780291635 | 27th April 2021 | 144 X 221mm | 336 | $36.95 |
| Hardback - Large Print | 9781780291635 | 26th February 2021 | 144 X 221mm | 336 | £22.99 |
| Paperback | 9781780296579 | 26th January 2021 | 140 X 215mm | 224 | $17.95 |
| Paperback | 9781780296579 | 30th November 2020 | 140 X 215mm | 224 | £12.99 |
| Format | ISBN | Publication Date | Dimensions | Pages | Price |
The Milo Rigg mystery Series