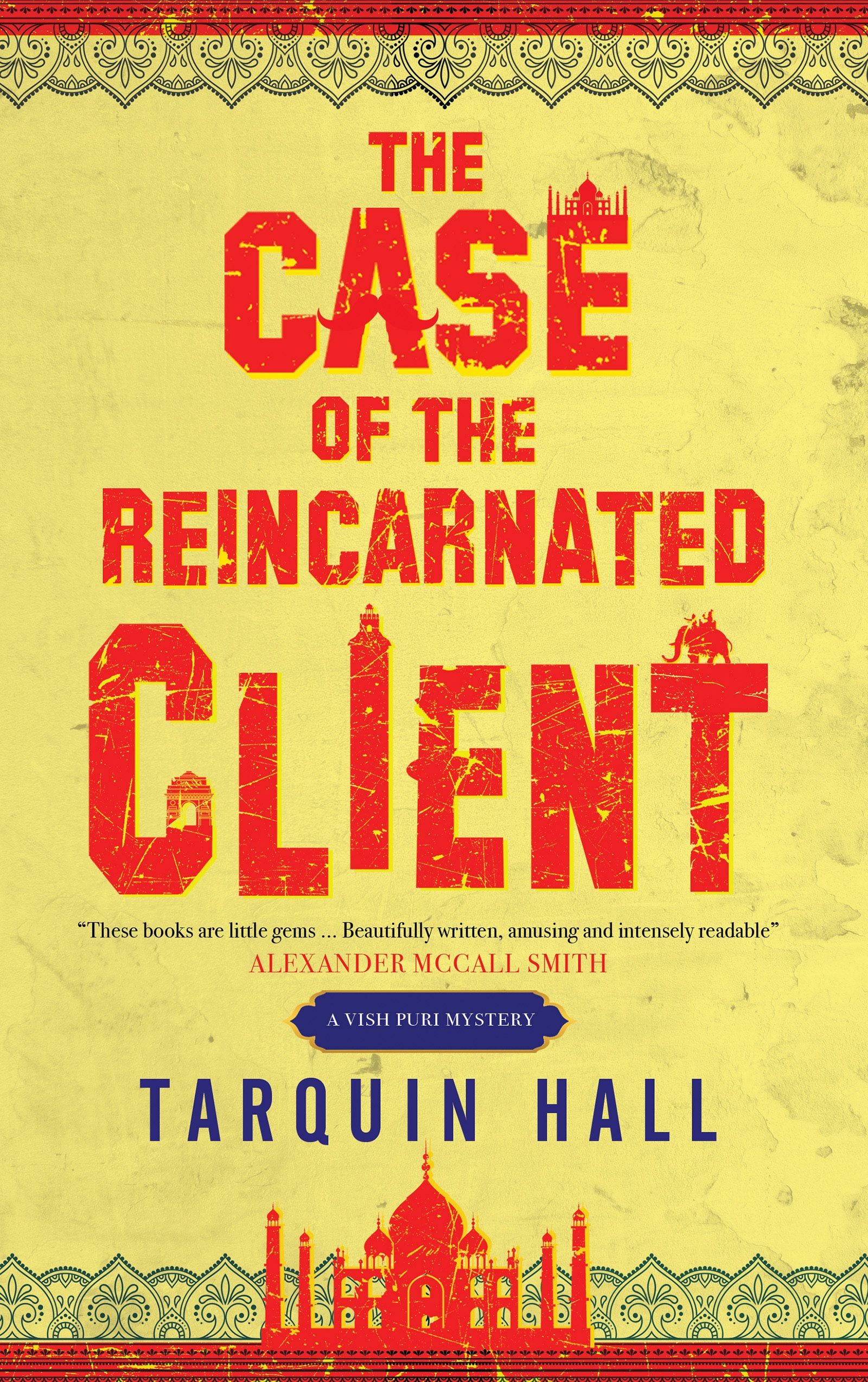 The Case of the Reincarnated Client
by Tarquin Hall
A client claiming she was murdered in a past life is a novel dilemma even for Vish Puri, India's Most Private Investigator.
When a young woman comes forward saying she's the reincarnation of Riya Kaur, a wife and mother who vanished during the bloody 1984 anti-Sikh riots, Puri is dismissive. He's busy enough dealing with an irate matrimonial client whose daughter is complaining about her groom's thunderous snoring. Puri's indomitable Mummy-ji however is adamant the client is genuine. How else could she so accurately describe under hypnosis Riya Kaur's life and final hours?
Driven by a sense of duty – the original case was his late father's – Puri manages to acquire the police file only to find that someone powerful has orchestrated a cover-up. Forced into an alliance with his mother that tests his beliefs and high blood pressure as never before, it's only by delving into the past the help of his reincarnated client that Puri can hope to unlock the truth.
Reviews
"Hilarious … Hall's plot is filled with engaging twists. Vish is a wonderfully realized character … You can dive in anywhere in this series and be rewarded with a rich experience"
Booklist Starred Review
"Lively, amusing … Hall creates delightful characters and provides illuminating glimpses of contemporary Indian life. Readers will hope they won't have to wait another seven years for Puri's next outing"
Publishers Weekly
"Hall deftly handles amusing characters and serious social issues"
Kirkus Reviews
"These books are little gems. They are beautifully written, amusing, and intensely readable"
Alexander McCall Smith
"Humor is mixed with skilful plotting and realistic descriptions of contemporary India's overflowing street life"
Booklist Starred Review of The Case of the Love Commandos
"Thought-provoking and charming"
Publishers Weekly on The Case of the Love Commandos
"Hall presents a complex hero in a complex country with a great deal of history, humor and panache"
Booklist Starred Review of The Case of the Deadly Butter Chicken
"A strong setting, a likable cast of characters, and a well-plotted story that will appeal to all mystery lovers, particularly fans of Michael Stanley, Alexander McCall Smith and Colin Cotterill"
Library Journal on The Case of the Deadly Butter Chicken
Editions
The Case of the Reincarnated Client by Tarquin Hall is available in the following formats
| | | | | | |
| --- | --- | --- | --- | --- | --- |
| Hardback | 9780727888785 | 4th February 2020 | 146 X 225mm | 240 | $28.99 |
| Hardback | 9780727888785 | 31st October 2019 | 146 X 225mm | 240 | £21.99 |
| Ebook | 9781448303564 | 1st December 2019 | N/A | 240 | $16.99 |
| Ebook | 9781448303564 | 1st December 2019 | N/A | 240 | £11.99 |
| Hardback - Large Print | 9780727892799 | 29th September 2020 | 140 X 225mm | 352 | $36.95 |
| Hardback - Large Print | 9780727892799 | 30th October 2020 | 140 X 225mm | 352 | £22.99 |
| Paperback | 9781780296586 | 24th November 2020 | 140 X 220mm | 240 | $17.95 |
| Paperback | 9781780296586 | 30th September 2020 | 140 X 220mm | 240 | £13.99 |
| Format | ISBN | Publication Date | Dimensions | Pages | Price |
The Vish Puri mystery Series