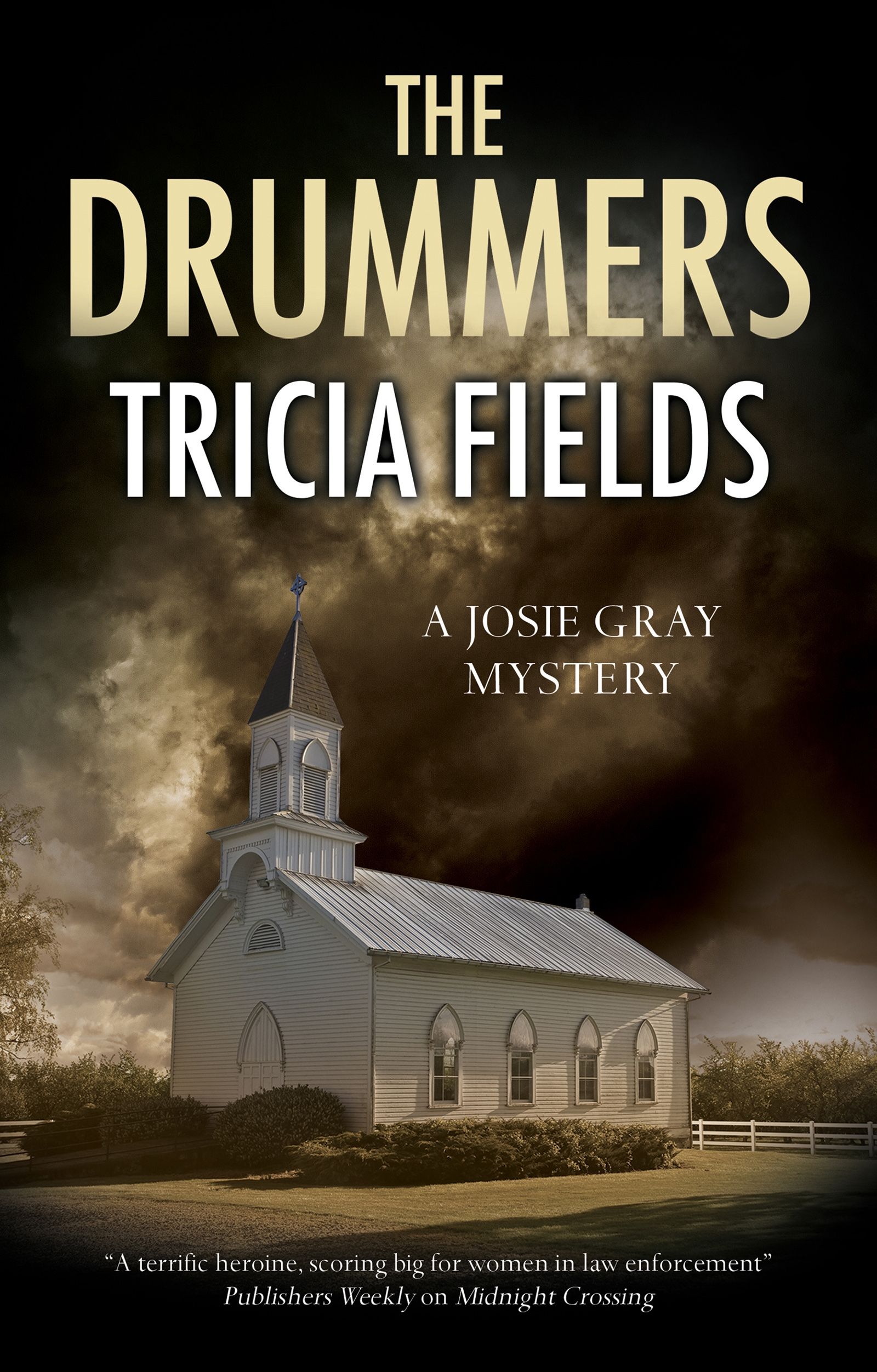 The Drummers
by Tricia Fields
Police Chief Josie Gray's life is complicated when sparks and bullets begin to fly after her small town in Texas is overrun by a community wishing to live "off grid."
The residents of the small town of Artemis are suspicious when a community called The Drummers moves into a local abandoned church. Their leader, Gideon, claims their aim is simple: to live peacefully off the grid without government interference. But when local power substations are sabotaged and the whole of West Texas loses electricity, all fingers point to them.
Forced to intervene, Police Chief Josie Gray and her team try to enter the church only for gunshots to be exchanged. Inside the church one young girl is killed, with Gideon claiming Josie's stray bullet hit her.
Was Josie responsible? Did one of The Drummers murder the girl and use Josie as a patsy? Were The Drummers responsible for the power outage? As Josie identifies an ever-widening pool of suspects, she learns of a shocking connection reaching far beyond West Texas.
Reviews
"A terrific heroine, scoring big for women in law enforcement"
Publishers Weekly on Midnight Crossing
"Fields's Tony Hillerman Prize-winning mysteries capture the raw natural beauty of West Texas"
Library Journal on Midnight Crossing
"A brisk narrative, a vivid sense of place, and an appealing protagonist make this another fine entry in this winning series"
Booklist on Firebreak
"Emotionally taut, building to a breathtaking climax"
Booklist Starred Review of Wrecked
Editions
The Drummers by Tricia Fields is available in the following formats
| | | | | | |
| --- | --- | --- | --- | --- | --- |
| Hardback | 9780727892478 | 6th April 2021 | 145 X 225mm | 240 | $28.99 |
| Hardback | 9780727892478 | 29th January 2021 | 145 X 225mm | 240 | £20.99 |
| Ebook | 9781448304974 | 1st March 2021 | N/A | 240 | $14.99 |
| Ebook | 9781448304974 | 1st March 2021 | N/A | 240 | £12.99 |
| Hardback - Large Print | 9781448308774 | 30th August 2022 | 144 X 222mm | 336 | $36.95 |
| Hardback - Large Print | 9781448308774 | 30th June 2022 | 144 X 222mm | 336 | £22.99 |
| Format | ISBN | Publication Date | Dimensions | Pages | Price |
The Josie Gray mystery Series