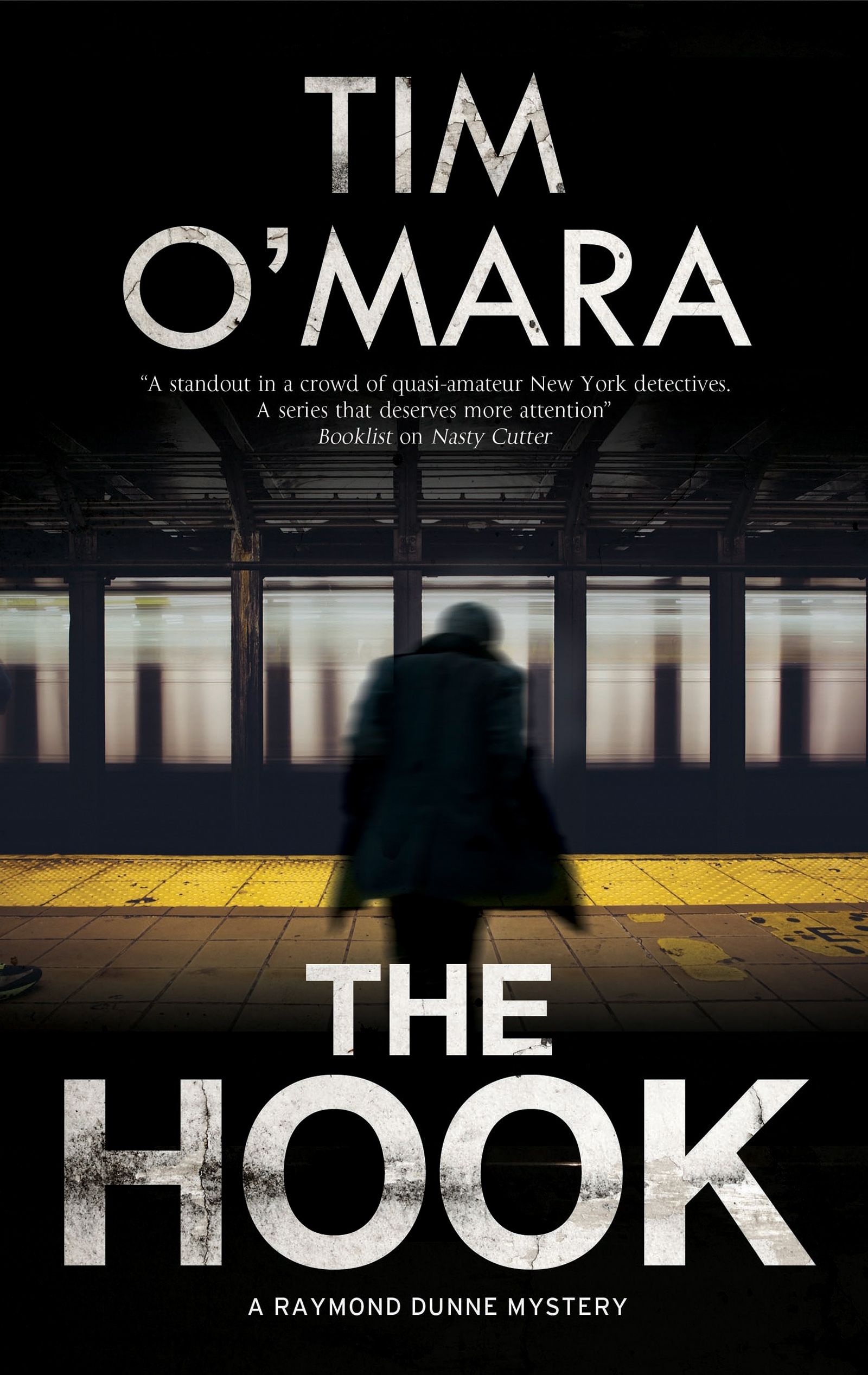 The Hook
by Tim O'Mara
Teacher Raymond Donne finds himself embroiled in another baffling murder case when his friend MoJo is found dead on the school roof, pierced by an arrow.
On the rooftop of Raymond Donne's school, Maurice 'MoJo' Joseph's lifeless body is found with an arrow sticking out of its back.
Mojo had recently gone through drug rehab, but was turning his life around. He had a baby on the way while also working at the school and for a security company. But was he so clean? Heroin was found in his system and in his possession, and he'd been secretly carrying out security work for a notorious White Nationalist.
Donne's ex-cop instincts tell him something doesn't add up. When Allison Rogers, an online journalist and Donne's girlfriend, runs insider stories from a runaway of the White Nationalists and a mysterious man turns up saying MoJo was working for him, Donne takes it upon himself, with the help of his techno-friend Edgar, to investigate.
What was MoJo up to, and was he back to his old ways?
Reviews
"The dynamic among Royce, Donne, and Allison is reminiscent of Spenser, Hawk, and Susan Silverman from Robert B. Parker's "Spenser" novels. Fans of Parker and Ace Atkins will appreciate the smartly paced action and the surprising denouement"
Library Journal
"Gripping … A solid whodunit, packed with a number of surprises"
Publishers Weekly
"What a setup! … Well done"
Booklist
"A stand out in a crowd of quasi-amateur New York detectives. A series that deserves more attention"
Booklist on Nasty Cutter
"Absorbing . . . O'Mara skillfully ties all the various plot lines together"
Publishers Weekly on Nasty Cutter
"Donne is the type of character who keeps readers coming back for more, much in the manner of Michael Connelly's Harry Bosch or James Lee Burke's David Robicheaux"
Booklist on Sacrifice Fly
"Another solid mystery that should appeal to Robert Crais or Linda Fairstein fans"
Booklist on Dead Red
Editions
The Hook by Tim O'Mara is available in the following formats
| | | | | | |
| --- | --- | --- | --- | --- | --- |
| Hardback | 9780727889188 | 3rd March 2020 | 144 X 223mm | 240 | $28.99 |
| Hardback | 9780727889188 | 29th November 2019 | 144 X 223mm | 240 | £20.99 |
| Ebook | 9781448303670 | 1st January 2020 | N/A | 240 | $14.99 |
| Ebook | 9781448303670 | 1st January 2020 | N/A | 240 | £12.99 |
| Paperback | 9781780296692 | 26th June 2021 | 140 X 216mm | 240 | $17.95 |
| Paperback | 9781780296692 | 29th April 2021 | 140 X 216mm | 240 | £12.99 |
| Format | ISBN | Publication Date | Dimensions | Pages | Price |
The Raymond Donne mystery Series