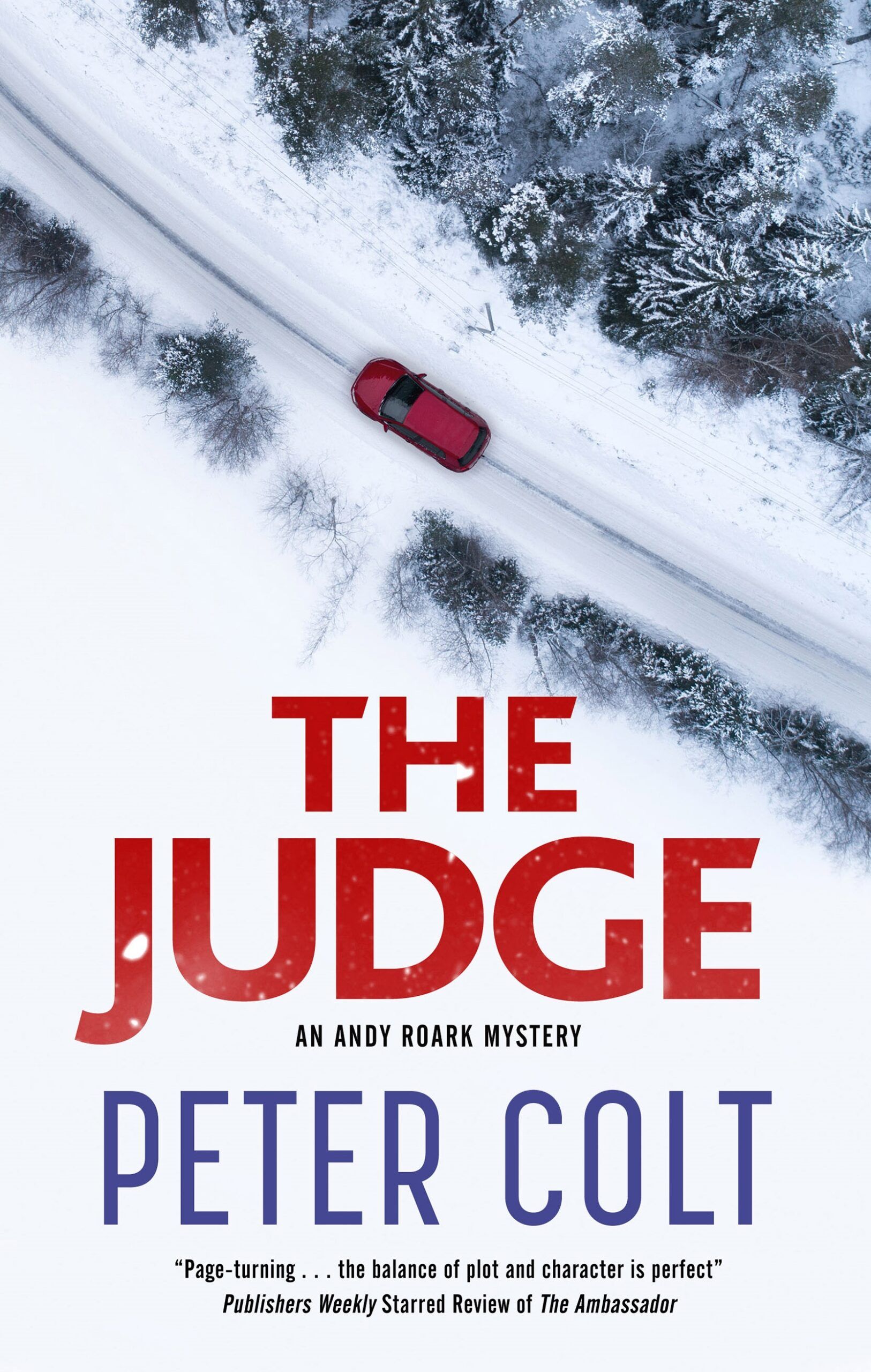 The Judge
by Peter Colt
When a Boston judge is being blackmailed, Andy Roark must find out who is behind the threat before lives get ruined in this thrilling mystery featuring the Vietnam veteran turned private investigator.
"Fans of Robert B. Parker's Spenser novels . . . will be eager to see more of Roark" Publishers Weekly
"Roark is genuinely likeable (not too tough, but not a patsy)" The New York Times
Boston, 1985. With the late December cold comes a new job for ex-military operative turned private investigator Andy Roark. Boston judge Ambrose Messer is being blackmailed, and he needs Roark's help to stop the culprit.
Messer is judging the bench trial of a chemical company accused of knowingly dumping chemical waste in an unsafe manner, causing birth defects and cancer. The evidence against them is overwhelming, but the message from the blackmailer is clear: If you don't want the world to know your secret, the chemical company wins. Messer doesn't want to let a threat corrupt his judgement . . . but then again, he could lose everything if his secret comes out!
Judging his client to be a man with morals, Roark plunges into action, determined to find the blackmailer before it's too late. But the disturbing, unexpected revelations he uncovers make him a target of some very dangerous people, who soon seem determined not only to wreck the life of his client, but to destroy Roark's too . . .
Written by a US Army veteran and New England police officer, this new instalment in the Andy Roark mystery series will appeal to fans who love a hard-boiled protagonist with a complex backstory and a plot filled with unexpected twists and action-packed scenes.
Reviews
"Page-turning . . . the balance of plot and character is perfect"
Publishers Weekly Starred Review of The Ambassador
"A gritty whodunit that packs an unexpected punch"
Kirkus Reviews on The Ambassador
"Colt doesn't pull any punches and plays fair with the reader before the satisfying reveal. Fans of Robert B. Parker's Spenser novels interested in a grittier private investigator will be eager to see more of Roark"
Publishers Weekly on Death at Fort Devens
"Excellent . . . balances a gripping plot with further development of Roark's character. Jeremiah Healy fans looking for a new Beantown hero will be eager for more"
Publishers Weekly Starred Review of Back Bay Blues
"A classical mystery with an honor-bound detective and a keen sense of place . . . Roark is genuinely likeable (not too tough, but not a patsy)"
The New York Times on Back Bay Blues
"Roark's skill at his job is displayed amid a gift for self-conscious mockery . . . There's plenty of room for detection and a blood-soaked finale"
Booklist on Back Bay Blues
"Entertaining . . . Like Philip Marlowe – or Robert Parker's Spenser – Andy has a sharp eye for telling detail and male haberdashery"
Publishers Weekly on The Off-Islander
Kirkus Reviews on The Off-Islander
"Atmospheric . . . Should appeal to fans of the early works of Dennis Lehane and Robert B. Parker "
Library Journal on The Off-Islander
Editions
The Judge by Peter Colt is available in the following formats
| | | | | | |
| --- | --- | --- | --- | --- | --- |
| Hardback | 9781448310708 | 7th May 2024 | 147 X 222mm | 240 | $31.99 |
| Hardback | 9781448310708 | 7th May 2024 | 147 X 222mm | 240 | £21.99 |
| Ebook | 9781448310692 | 7th May 2024 | N/A | 240 | $24.99 |
| Ebook | 9781448310692 | 7th May 2024 | N/A | 240 | £20.99 |
| Format | ISBN | Publication Date | Dimensions | Pages | Price |