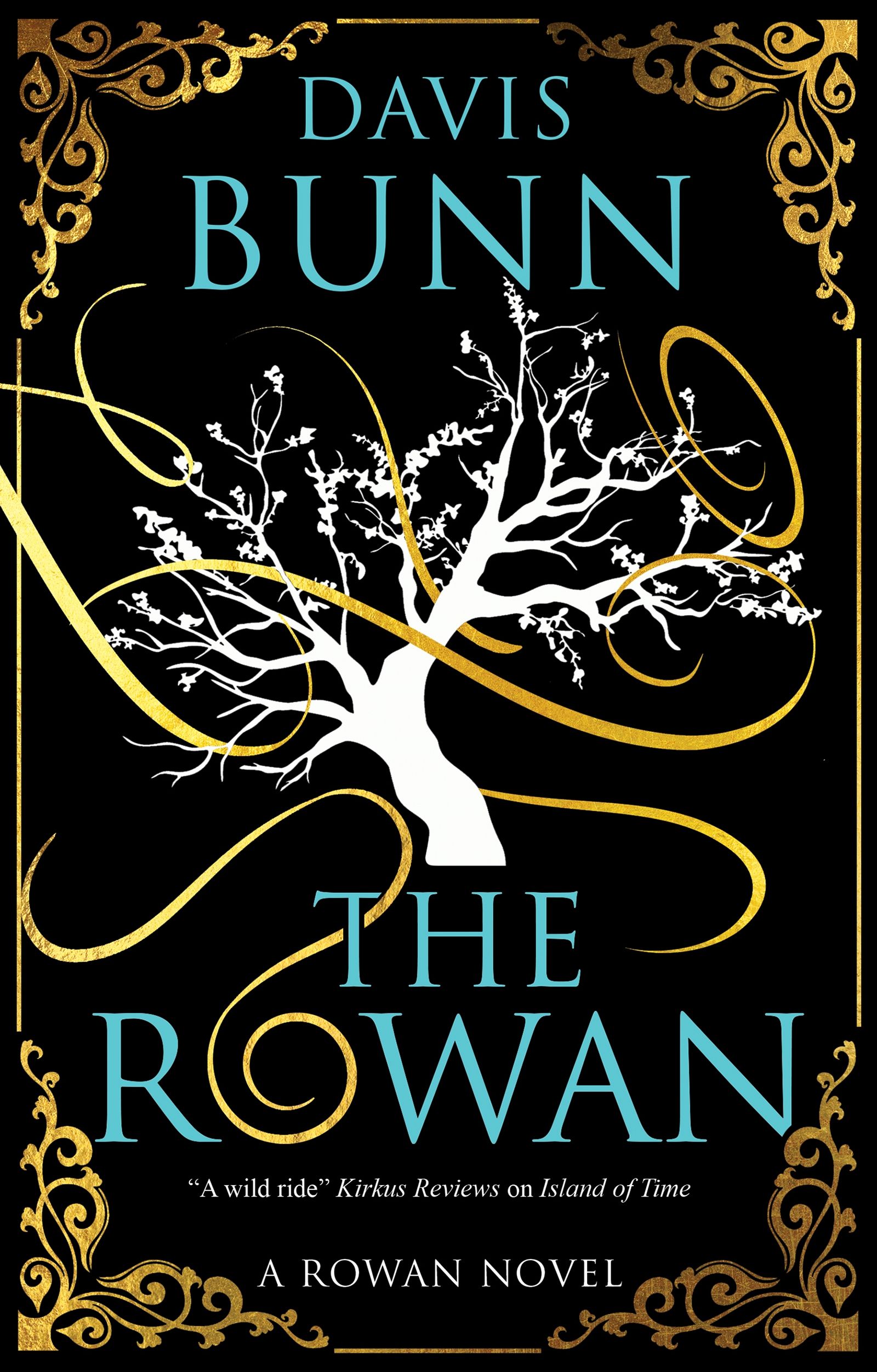 The Rowan
by Davis Bunn
A rowan tree with mysterious and unique powers is extending its grip over humanity, and investigative writer Valentina Garnier is caught up in a battle between supernatural forces and the federal government.
Prize-winning investigative writer Valentina Garnier loves a good story, so when she learns that CIA director Agnes Pendalon wants her to travel to Kunashir Island in Russia's easternmost province, she jumps at the chance. Top scientists, political aides, CIA agents and even the vice president's daughter have made mysterious trips to the island in recent weeks, and all have come back changed . . .
When Val arrives in Kunashir, she is mesmerized by a magical rowan tree and its leaves that turn to golden threads, encircling the visitors. Something incredible and transformational is happening in front of her . . . With the CIA determined to hunt down this unknown force and everyone affected by the rowan, is a new battle for the future of humanity about to commence?
Reviews
"Impressive . . . Bunn keeps the suspense high, delivering fascinating sci-fi concepts, flawed but determined characters, and some shocking revelations"
Publishers Weekly
Kirkus Reviews on Island of Time
"A fast-paced, retro-feeling sci-fi mystery . . . good fun"
Publishers Weekly on Prime Directive
"Bunn's imaginative thriller combines propulsive plotting with sharp observations"
Publishers Weekly on Burden of Proof
"A stylistically complex work that lends itself to a variety of audiences"
Library Journal Starred Review of The Domino Effect
Editions
The Rowan by Davis Bunn is available in the following formats
| | | | | | |
| --- | --- | --- | --- | --- | --- |
| Hardback | 9781448311125 | 4th July 2023 | 155 X 230mm | 208 | $31.99 |
| Hardback | 9781448311125 | 4th July 2023 | 155 X 230mm | 208 | £21.99 |
| Hardback | 9781448313600 | 28th May 2024 | 147 X 222mm | 320 | $38.99 |
| Hardback | 9781448313600 | 28th March 2024 | 147 X 222mm | 320 | £23.99 |
| Ebook | 9781448311132 | 4th July 2023 | N/A | 192 | $14.99 |
| Ebook | 9781448311132 | 4th July 2023 | N/A | 192 | £12.99 |
| Paperback | 9781448311781 | 26th March 2024 | 138 X 216mm | 208 | $18.99 |
| Paperback | 9781448311781 | 25th January 2024 | 138 X 216mm | 208 | £13.99 |
| Format | ISBN | Publication Date | Dimensions | Pages | Price |