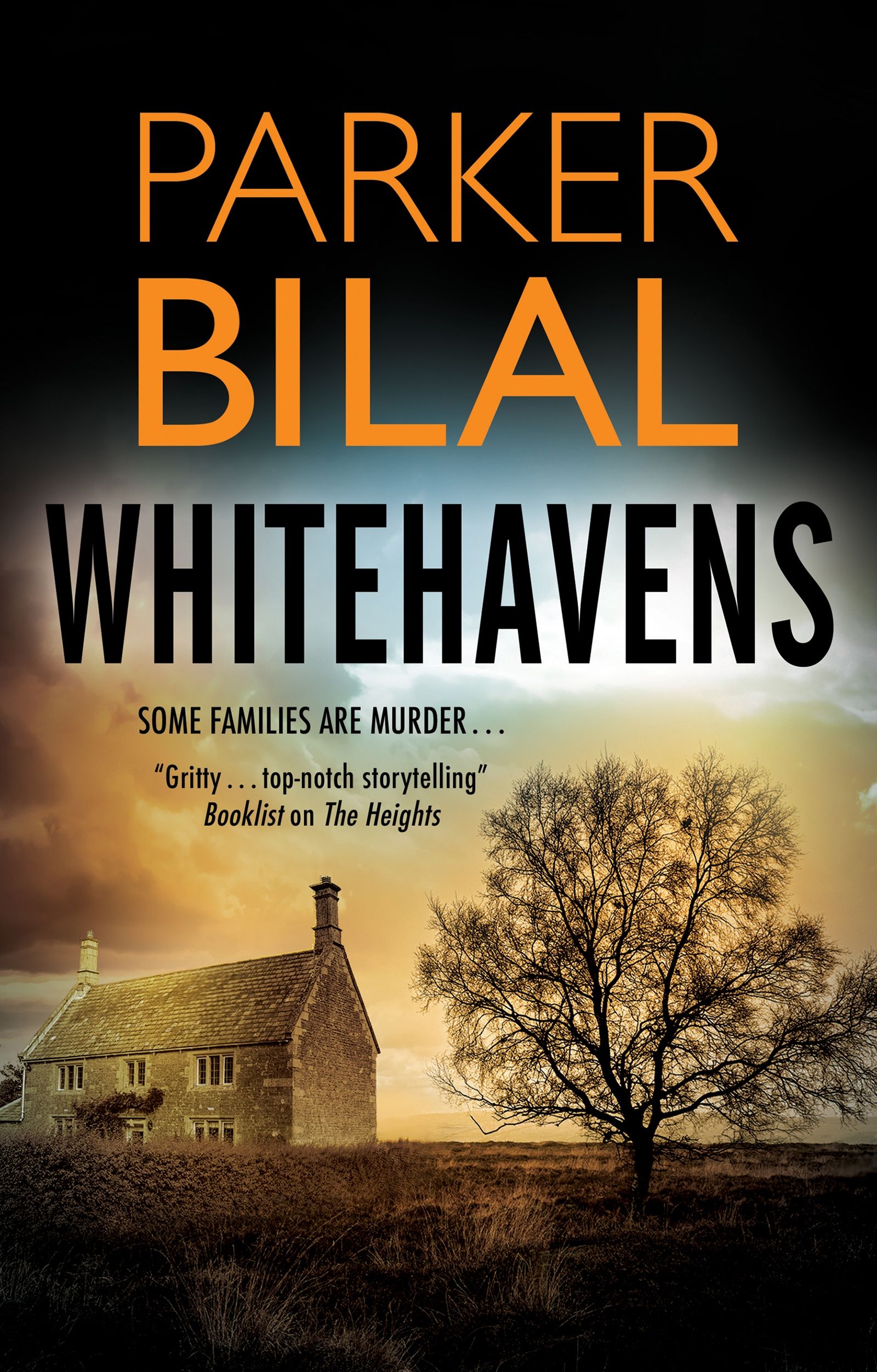 Whitehavens
by Parker Bilal
When it comes to family, loyalty is everything . . .
It's not easy being the head of a feared crime dynasty. Donny Apostolis and his family are at war with the powerful Ziyades, determined to stop them muscling in on the Apostolis empire.
Fortunately, Donny has Brodie. Brodie is loyal. He's also Donny's hitman. He does what he's told, which is why he's agreed to take Donny's young nephew with him on his next job. But when Brodie finds his target, he gets a call that changes everything – and his mission takes a startling turn.
Brodie is suddenly one half of an unlikely couple on the run, dragged into a brutal game of survival alongside Karima, the woman he was sent to kill. But can Karima trust him . . . and can Brodie trust her?
Reviews
"
A gritty London backdrop lends the perfect level of menace to Crane and Drake's gut-wrenching battles with their pasts; another fine display of Bilal's top-notch storytelling
"
Booklist on The Heights
"
Bilal's stylishly written second Crane and Drake mystery offers complex portraits of the detective duo
"
Kirkus Reviews on The Heights
"
An arresting first chapter … the protagonists' backstories intrigue
"
Publishers Weekly on The Heights
"Bilal tells his story with a ferocious, exhilarating energy, and his characters feel real, not just illustrations of themes"
Daily Telegraph on The Divinities
"A tense, yet contemplative, installment in this bar-raising series"
Booklist on Dark Water
"The relentless pacing and meticulously descriptive prose make this a page-turner"
Publishers Weekly on Dark Water
Editions
Whitehavens by Parker Bilal is available in the following formats
| | | | | | |
| --- | --- | --- | --- | --- | --- |
| Hardback | 9780727850393 | 6th July 2021 | 145 X 220mm | 256 | $28.99 |
| Hardback | 9780727850393 | 29th April 2021 | 145 X 220mm | 256 | £20.99 |
| Ebook | 9781448305230 | 1st June 2021 | N/A | 256 | $14.99 |
| Ebook | 9781448305230 | 1st June 2021 | N/A | 256 | £12.99 |
| Paperback | 9781780298023 | 30th December 2021 | 139 X 217mm | 256 | $17.95 |
| Paperback | 9781780298023 | 28th October 2021 | 139 X 217mm | 256 | £13.99 |
| Format | ISBN | Publication Date | Dimensions | Pages | Price |