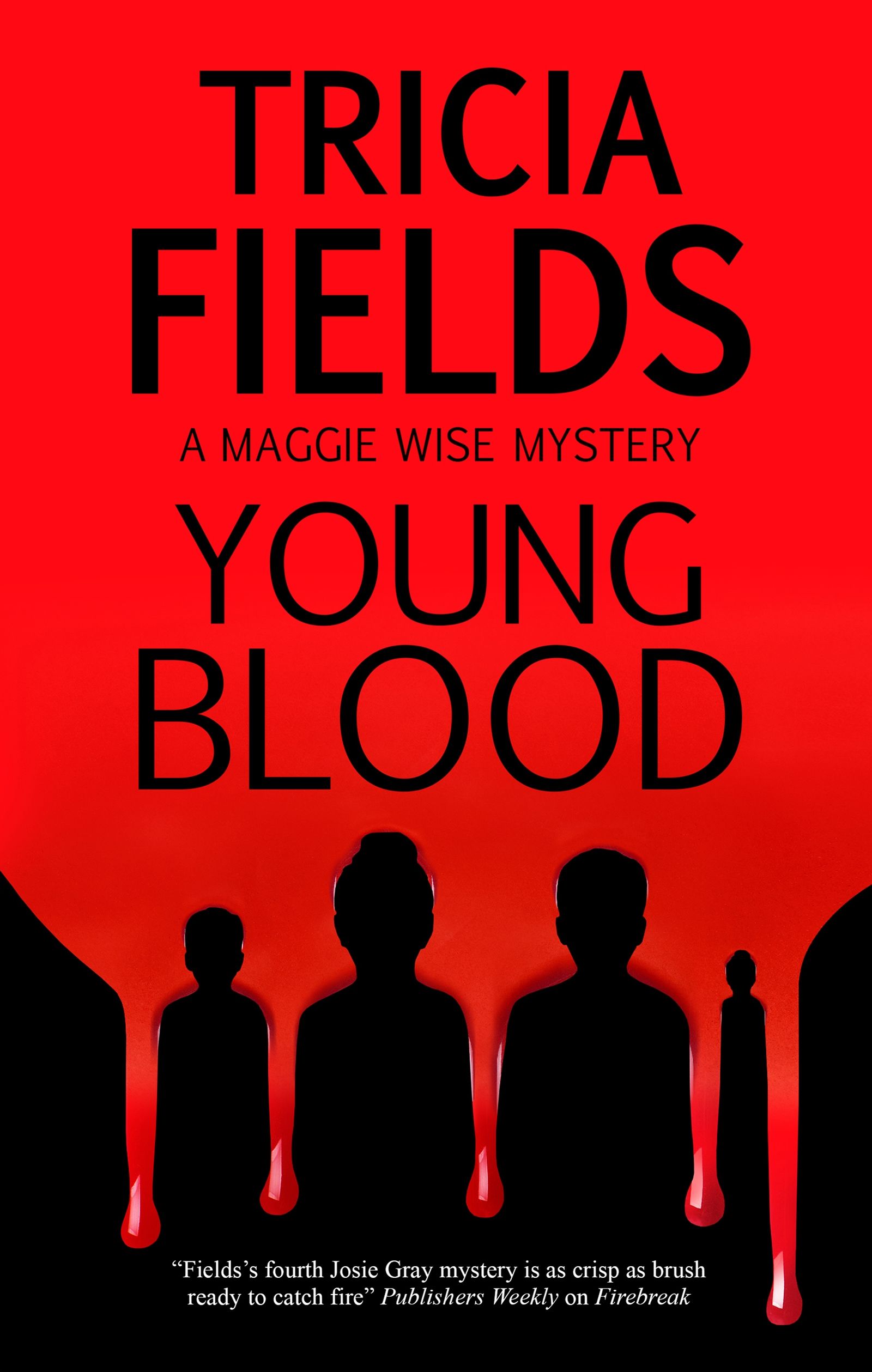 Young Blood
by Tricia Fields
Introducing former cop turned radio presenter Maggie Wise in the first of a brilliant new mystery series.

Dr Oscar LeBlanc is close to a medical breakthrough to cure dementia and other degenerative diseases . . . but in order to succeed he needs to illegally obtain plasma from prepubescent children. He believes the ends justify the means and two young girls are abducted.
The disappearance of the girls causes a lockdown of the area and, when one of the girls' parents proves uncooperative with the police, former homicide cop turned radio presenter Maggie Wise offers to help. Maggie quickly forms a connection with the family just as the girls are recovered.
LeBlanc is immediately suspected, but after he is questioned he's found dead from an apparent suicide. However, the circumstances are suspicious and Maggie finds herself conflicted when the family become the prime suspects.
Reviews
"Fields delivers loads of entertaining twists, authentic characters, and shifting motives. Readers will be glad to see more of complex, savvy Maggie"
Publishers Weekly
"A satisfying look at the underbelly of moneyed medicine. This one is for Michael Crichton fans"
Booklist
"Fields's fourth Josie Gray mystery is as crisp as brush ready to catch fire"
Publishers Weekly on Firebreak
"Fields's Tony Hillerman Prize-winning mysteries capture the raw natural beauty of West Texas"
Library Journal on Midnight Crossing
"A brisk narrative, a vivid sense of place, and an appealing protagonist make this another fine entry in this winning series"
Booklist on Firebreak
"Emotionally taut, building to a breathtaking climax"
Booklist Starred Review of Wrecked
"The action builds to a satisfying climax"
Publishers Weekly on Wrecked
Editions
Young Blood by Tricia Fields is available in the following formats
| | | | | | |
| --- | --- | --- | --- | --- | --- |
| Hardback | 9780727892461 | 7th July 2020 | 147 X 222mm | 240 | $28.99 |
| Hardback | 9780727892461 | 31st March 2020 | 147 X 222mm | 240 | £20.99 |
| Ebook | 9781448304189 | 1st May 2020 | N/A | 240 | $10.99 |
| Ebook | 9781448304189 | 1st May 2020 | N/A | 240 | £8.99 |
| Paperback | 9781780296937 | 29th March 2021 | 139 X 217mm | 240 | $17.95 |
| Paperback | 9781780296937 | 29th January 2021 | 139 X 217mm | 240 | £12.99 |
| Format | ISBN | Publication Date | Dimensions | Pages | Price |
The Maggie Wise mystery Series