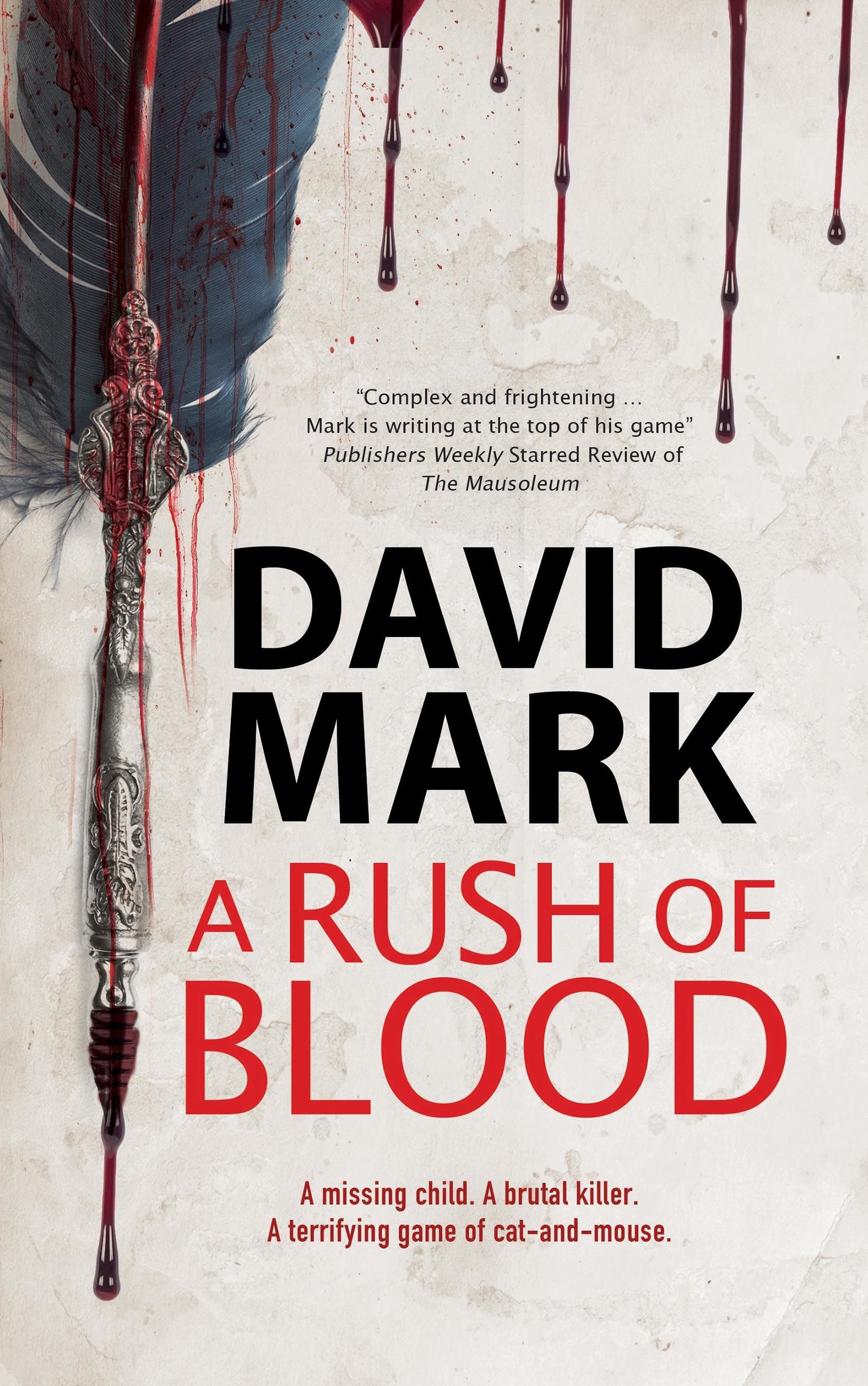 A Rush of Blood
by David Mark
Ten-year-old Hilda's search for her missing friend has terrible consequences in this gripping psychological thriller.
When her friend Meda fails to turn up for dance class one evening, 10-year-old Hilda is convinced that something bad has happened to her, despite Meda's family's reassurances. Unable to shake off her concerns, Hilda turns to her mother, Molly, for help. Molly runs the Jolly Bonnet, a pub with links to the Whitechapel murders of a century before and a meeting place for an assortment of eccentrics drawn to its warm embrace. Among them is Lottie. Pathologist by day, vlogger by night, Lottie enlists the help of her army of online fans – and uncovers evidence that Meda isn't the first young girl to go missing.
But Molly and Lottie's investigations attract unwelcome attention. Two worlds are about to collide in a terrifying game of cat and mouse played out on the rain-lashed streets of London's East End, a historic neighbourhood that has run red with the blood of innocents for centuries.
Reviews
"A vivid and often witty gothic thriller … The blood-drenched finale and disturbingly creepy epilogue will long remain in the mind of the reader. Those with a taste for the macabre will be well satisfied"
Publishers Weekly
"Don't expect a happy ending in this twisty, chilling tale"
Kirkus Reviews
"The story as a whole is deftly presented and shows exactly why David Mark is being recognized as a writer of complicated and frightening plots. A Rush of Blood may be his most intriguing novel yet"
New York Journal of Books
"Complex and frightening ... Mark is writing at the top of his game"
Publishers Weekly Starred Review of The Mausoleum
"A stand-alone psychological thriller, character-driven but with plenty of bizarre twists, that's sure to please fans of Catriona McPherson"
Kirkus Reviews on The Mausoleum
"Deft writing, a plot filled with strange and unexpected twists, vivid characters, and a constant feeling of foreboding make this a gripping and unusual read"
Booklist on The Mausoleum
"Mark proves once again that he can handle the darkest of plots, always with a jolt of black humor, putting him on the level of ... Denise Mina, Val McDermid and Peter Robinson"
Library Journal on Cruel Mercy
"Strong prose, intriguing characters, and high tension make this a standout"
Publishers Weekly on Dead Pretty
Editions
A Rush of Blood by David Mark is available in the following formats
| | | | | | |
| --- | --- | --- | --- | --- | --- |
| Hardback | 9780727889058 | 7th January 2020 | 145 X 225mm | 224 | $28.99 |
| Hardback | 9780727889058 | 30th September 2019 | 145 X 225mm | 224 | £20.99 |
| Ebook | 9781448303472 | 1st November 2019 | N/A | 224 | $6.99 |
| Ebook | 9781448303472 | 1st November 2019 | N/A | 224 | £4.99 |
| Hardback - Large Print | 9780727892737 | 24th November 2020 | 147 X 224mm | 304 | $36.95 |
| Hardback - Large Print | 9780727892737 | 30th September 2020 | 147 X 224mm | 304 | £22.99 |
| Paperback | 9781780296487 | 29th December 2020 | 140 X 217mm | 224 | $17.95 |
| Paperback | 9781780296487 | 30th October 2020 | 140 X 217mm | 224 | £13.99 |
| Format | ISBN | Publication Date | Dimensions | Pages | Price |