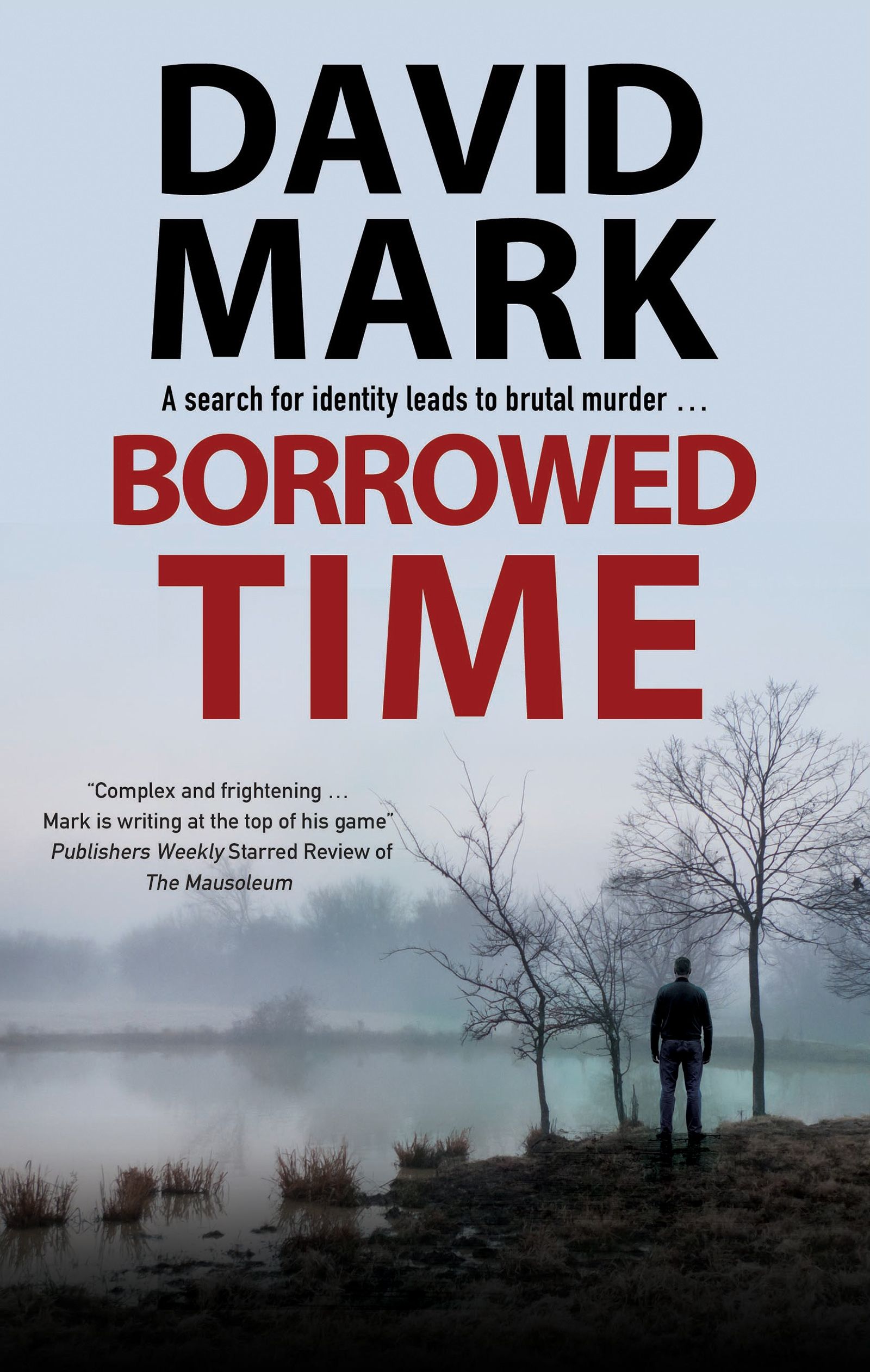 Borrowed Time
by David Mark
Adam Nunn's search for his true identity has horrifying consequences in this compelling psychological thriller.
A badly mutilated body has been discovered in a remote woodland pond on the Essex borders – a location known to be the haunt of the ruthless crime gang that ruled London in the 70s. When one of the victim's hands is found nearby, forensic tests reveal a number scrawled on the palm. It is quickly identified as the National Insurance number of struggling family man Adam Nunn.
As Adam is arrested in connection with the murder, it emerges that the dead man was a private investigator he had hired to find out the identity of his birth parents. Just what did Larry Paris discover that got him killed?
As Adam seeks the truth surrounding his origins and promises justice for the mother he never knew, he is drawn into a lurid criminal world of violence and violation, reprisal and merciless death. Torn between the man he wants to be and the man he fears becoming, Adam's investigations will lead him ever deeper into darkness.
Reviews
"A wild, brutal, fascinating tale of death, betrayal, and love"
Kirkus Reviews
"Gripping from start to finish"
Booklist
"A vivid and often witty gothic thriller ... The blood-drenched finale and disturbingly creepy epilogue will long remain in the mind ... Those with a taste for the macabre will be well satisfied"
Publishers Weekly on A Rush of Blood
"Complex and frightening ... Mark is writing at the top of his game"
Publishers Weekly Starred Review of The Mausoleum
"A plot filled with strange and unexpected twists, vivid characters, and a constant feeling of foreboding make this a gripping and unusual read"
Booklist on The Mausoleum
"A stand-alone psychological thriller, character-driven but with plenty of bizarre twists, that's sure to please fans of Catriona McPherson"
Kirkus Reviews on The Mausoleum
"Gory, startling and a complete one-off"
The Sunday Times on Cold Bones
"Mark proves once again that he can handle the darkest of plots, always with a jolt of black humor, putting him on the level of ... Denise Mina, Val McDermid and Peter Robinson"
Library Journal on Cruel Mercy
Editions
Borrowed Time by David Mark is available in the following formats
| | | | | | |
| --- | --- | --- | --- | --- | --- |
| Hardback | 9780727889959 | 7th July 2020 | 145 X 223mm | 304 | $29.99 |
| Hardback | 9780727889959 | 31st March 2020 | 145 X 223mm | 304 | £20.99 |
| Ebook | 9781448304219 | 1st May 2020 | N/A | 304 | $14.99 |
| Ebook | 9781448304219 | 1st May 2020 | N/A | 304 | £12.99 |
| Hardback - Large Print | 9781780291864 | 31st August 2021 | 143 X 222mm | 416 | $36.95 |
| Hardback - Large Print | 9781780291864 | 24th June 2021 | 143 X 222mm | 416 | £22.99 |
| Paperback | 9781780296968 | 26th June 2021 | 135 X 215mm | 304 | $17.95 |
| Paperback | 9781780296968 | 29th April 2021 | 135 X 215mm | 304 | £12.99 |
| Format | ISBN | Publication Date | Dimensions | Pages | Price |