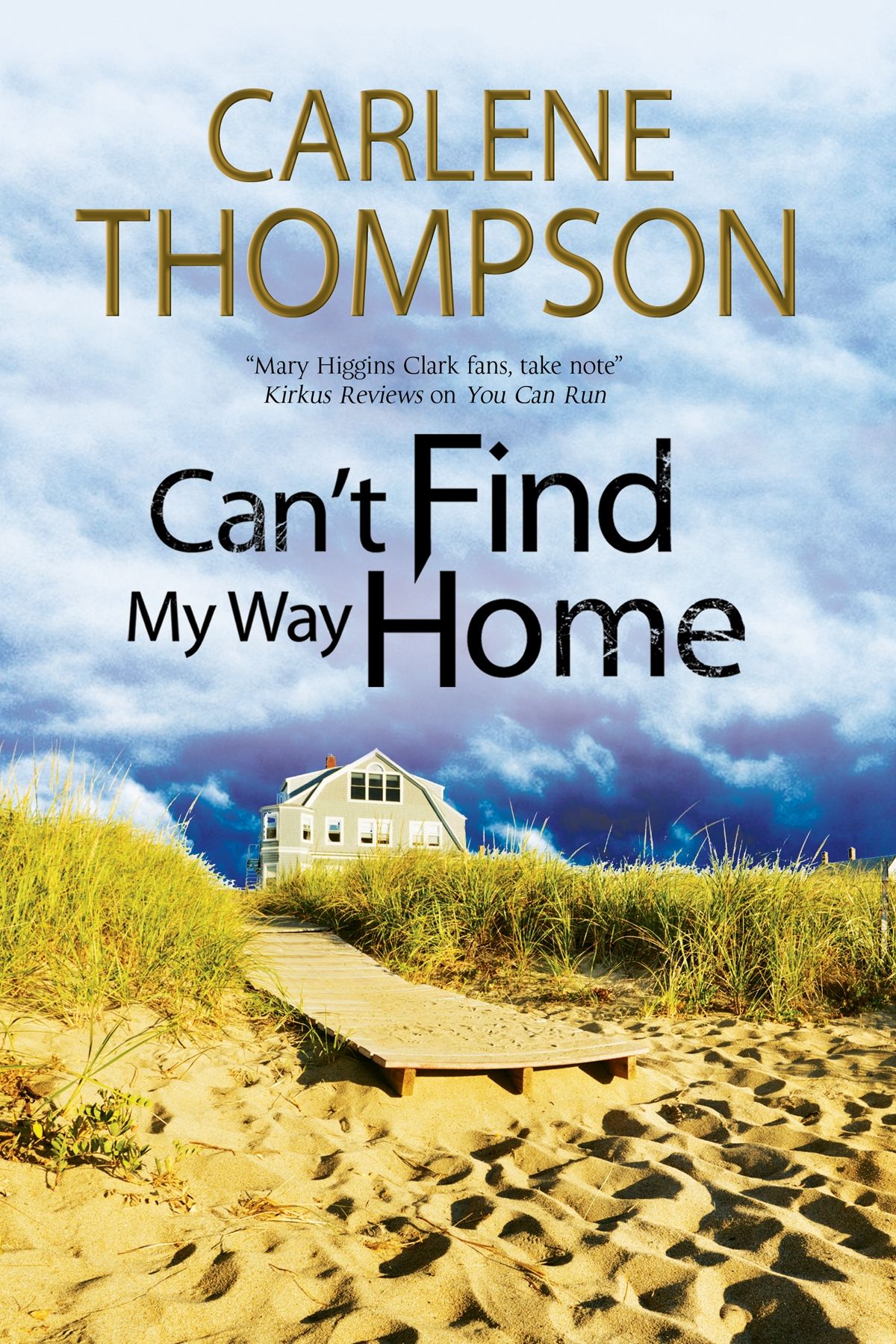 Can't Find My Way Home
by Carlene Thompson
Brynn Wilder must confront a dark and dangerous walk back into her traumatic past
Eighteen years ago, twelve-year-old Brynn Wilder's life changed forever when her father and a teenage girl were severely injured in a brutal attack in the woods.
Jonah Wilder died, but fifteen-year-old Tessa Cavanaugh survived to tell the world about her horrific ordeal, and Brynn's devoted father was soon identified as the infamous Genessa Point serial killer. Brynn and her family fled the town, and Brynn swore never to return.
But the scars of the past won't heal, and when Brynn's tormented brother, Mark, goes back to Genessa Point only to suddenly disappear after telling a friend he has new information about his father's death, Brynn resolves to find him.
She may not want to confront her traumatic past, but a series of creepy and menacing incidents show that someone is determined Brynn won't escape it. Can she find Mark and uncover the truth about their father's death?
Reviews
"Those looking for romantic-thriller nirvana will find it in this standalone from Thompson"
Publishers Weekly Starred Review
"
Readers are likely to leave the lights on and the doors locked after finishing this
suspenseful blend of horror and thriller genres
"
Booklist
Editions
Can't Find My Way Home by Carlene Thompson is available in the following formats
| | | | | | |
| --- | --- | --- | --- | --- | --- |
| Hardback | 9780727884572 | 31st October 2014 | 141 X 222mm | 256 | £20.99 |
| Hardback | 9780727884572 | 31st October 2014 | 141 X 222mm | 256 | £20.99 |
| Hardback | 9780727884572 | 31st October 2014 | 141 X 222mm | 256 | £20.99 |
| Ebook | 9781780106038 | 1st February 2015 | N/A | 256 | $10.99 |
| Ebook | 9781780106038 | 1st February 2015 | N/A | 256 | £8.99 |
| Hardback - Large Print | 9780727872494 | 31st January 2019 | 142 X 223mm | 384 | $36.95 |
| Hardback - Large Print | 9780727872494 | 29th May 2015 | 142 X 223mm | 384 | £22.99 |
| Hardback - Large Print | 9780727872494 | 31st January 2019 | 142 X 223mm | 384 | $36.95 |
| Hardback - Large Print | 9780727872494 | 29th May 2015 | 142 X 223mm | 384 | £22.99 |
| Paperback | 9781847515568 | 30th April 2015 | 138 X 216mm | 256 | £12.99 |
| Paperback | 9781847515568 | 30th April 2015 | 138 X 216mm | 256 | £12.99 |
| Paperback | 9781847515568 | 30th April 2015 | 138 X 216mm | 256 | £12.99 |
| Format | ISBN | Publication Date | Dimensions | Pages | Price |