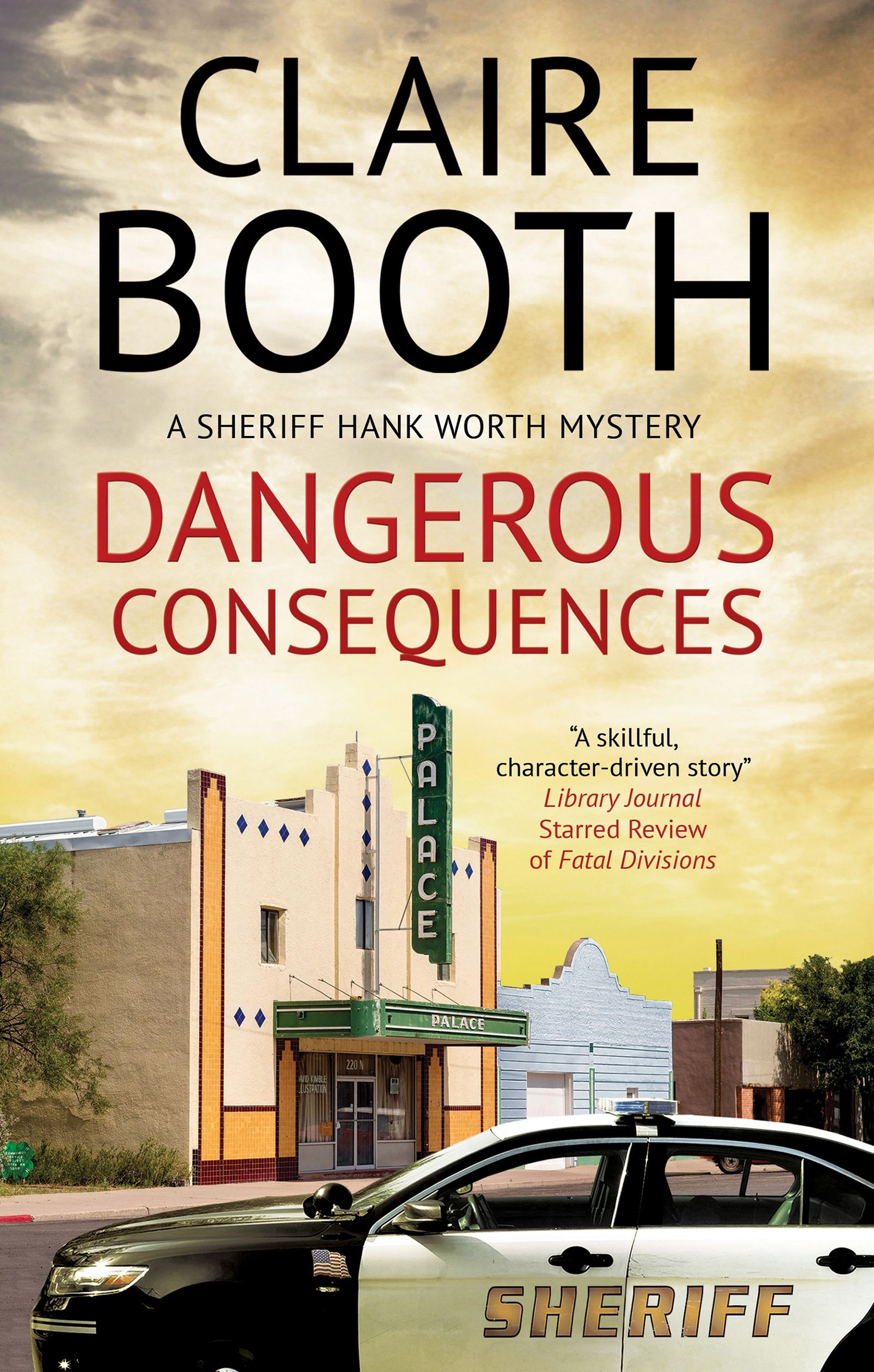 Dangerous Consequences
by Claire Booth
Fans of Steven F. Havill's Posadas County and Lisa Regan's Josie Quinn series will enjoy this fascinating and complex story set in small-town Missouri.
"Balances well-developed characters and dry humor with a solid police procedural"- Library Journal Starred Review
Elderly tourists visiting Branson, Missouri for a fun time are instead becoming so sick and disoriented they end up in the ER with Dr Maggie McCleary. She asks the sheriff to investigate and, because he happens to be her husband, Hank Worth readily agrees.
When the tour operator denies responsibility, Hank digs deeper leaving Chief Deputy Sheila Turley to handle a simmering revolt within the ranks. Their policy to eliminate overtime pay has infuriated many long-time deputies. Those fired for insubordination have filed a lawsuit, while those still there sabotage Sheila at every turn.
With pressure mounting, they're called to a hit-and-run accident. But the victim's injuries haven't been caused by a car . . . she's been beaten to death and dumped by the side of the road. And she was someone they knew.
Will the victim's aggressive business dealings come to haunt them all? And can Hank and Sheila save their department from destruction?
Reviews
"Fascinating . . . Readers of Steven F. Havill's 'Posadas County' mysteries may want to try this series. A skillful, character-driven story"
Library Journal Starred Review of Fatal Divisions
"Booth skillfully combines police procedural elements with a sharp focus on the families and professional lives of her protagonists. This superior regional series reliably entertains"
Publishers Weekly on Fatal Divisions
"Compelling . . . it really feels like [Booth] is writing about real people and events"
Booklist on Fatal Divisions
"A pleasing procedural with thoughtful characters and enough plot twists to keep you guessing"
Kirkus Reviews on Fatal Divisions
"Strong . . . a fascinating and complex plot. Readers will hope Hank has a long career ahead of him"
Publishers Weekly on A Deadly Turn
Editions
Dangerous Consequences by Claire Booth is available in the following formats
| | | | | | |
| --- | --- | --- | --- | --- | --- |
| Hardback | 9780727823014 | 3rd May 2022 | 130 X 200mm | 240 | $28.99 |
| Hardback | 9780727823014 | 24th February 2022 | 130 X 200mm | 240 | £20.99 |
| Hardback | 9780727823014 | 3rd May 2022 | 130 X 200mm | 240 | $28.99 |
| Hardback | 9780727823014 | 24th February 2022 | 130 X 200mm | 240 | £20.99 |
| Ebook | 9781448308880 | 1st April 2022 | N/A | 240 | $24.99 |
| Ebook | 9781448308880 | 1st April 2022 | N/A | 240 | £20.99 |
| Ebook | 9781448308880 | 1st April 2022 | N/A | 240 | $14.99 |
| Ebook | 9781448308880 | 1st April 2022 | N/A | 240 | £12.99 |
| Paperback | 9781448308873 | 30th May 2023 | 140 X 217mm | 240 | $18.99 |
| Paperback | 9781448308873 | 30th March 2023 | 140 X 217mm | 240 | £13.99 |
| Format | ISBN | Publication Date | Dimensions | Pages | Price |
The Sheriff Hank Worth Mystery Series