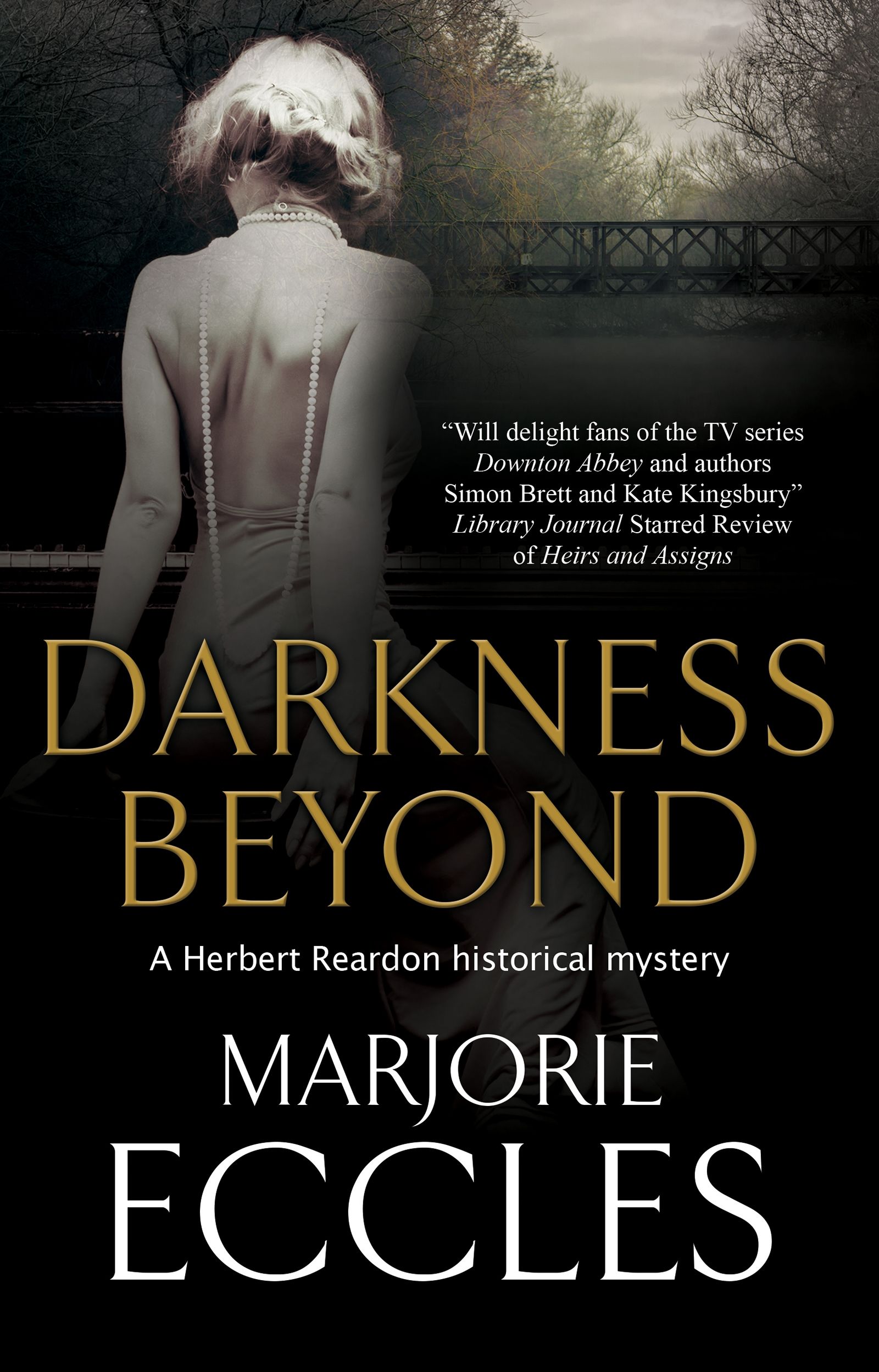 Darkness Beyond
by Marjorie Eccles
DI Herbert Reardon investigates the curious case of a man seemingly returned from the dead, in the latest 1930s-set historical mystery from Marjorie Eccles.
February, 1933. When their eldest brother Paul walks into their hallway, fourteen years after he was presumed dead, successful property developers Thea and Teddy Millar are beset with questions. Where has he been? Why has he never written to let them know he was alive? And most of important of all: what happened to Paul, after the end of the Great War, to make him abandon everything and everyone he ever knew?
When Paul's body is found floating in the canal two weeks later, Detective Inspector Herbert Reardon feels sure the murder is connected to his new life in London. For who would want to kill a man who's been thought dead for over a decade?
But Reardon knows the past can cast long shadows, and as he investigates, he finds a knot of dark secrets and old grudges that someone is determined he'll never untangle . . .
This atmospheric historical mystery brings the interwar period of the 1930s to vivid, compelling life, and is a great choice for fans of traditional mysteries with characters who feel real and sympathetic.
Reviews
"Eccles' entertaining historical mystery series combines nicely rendered period detail along with a complex murder and a completely unexpected ending"
Booklist on The Property of Lies
"Entertaining ... The clues are clearly presented, but the ending will still come as a surprise"
Publishers Weekly on The Property of Lies
"Will delight fans of the TV series Downton Abbey and authors Simon Brett and Kate Kingsbury"
Library Journal Starred Review of Heirs and Assigns
"Somewhat reminiscent of an Agatha Christie novel, this delightful British country-house mystery features a clever plot, captivating characters, and authentic period detail"
Booklist on Heirs and Assigns
"Readers will be as keen as the inspector to see how the case develops"
Publishers Weekly on Heirs and Assigns
Editions
Darkness Beyond by Marjorie Eccles is available in the following formats
| | | | | | |
| --- | --- | --- | --- | --- | --- |
| Hardback | 9780727850607 | 6th July 2021 | 145 X 225mm | 288 | $14.99 |
| Hardback | 9780727850607 | 29th April 2021 | 145 X 225mm | 288 | £20.99 |
| Ebook | 9781448305261 | 1st June 2021 | N/A | 288 | $14.99 |
| Ebook | 9781448305261 | 1st June 2021 | N/A | 288 | £12.99 |
| Hardback - Large Print | 9781448307005 | 24th February 2022 | 145 X 225mm | 400 | $36.95 |
| Hardback - Large Print | 9781448307005 | 30th December 2021 | 145 X 225mm | 400 | £22.99 |
| Paperback | 9781780297873 | 27th January 2022 | 140 X 214mm | 288 | $17.95 |
| Paperback | 9781780297873 | 25th November 2021 | 140 X 214mm | 288 | £12.99 |
| Format | ISBN | Publication Date | Dimensions | Pages | Price |
The Herbert Reardon Mystery Series