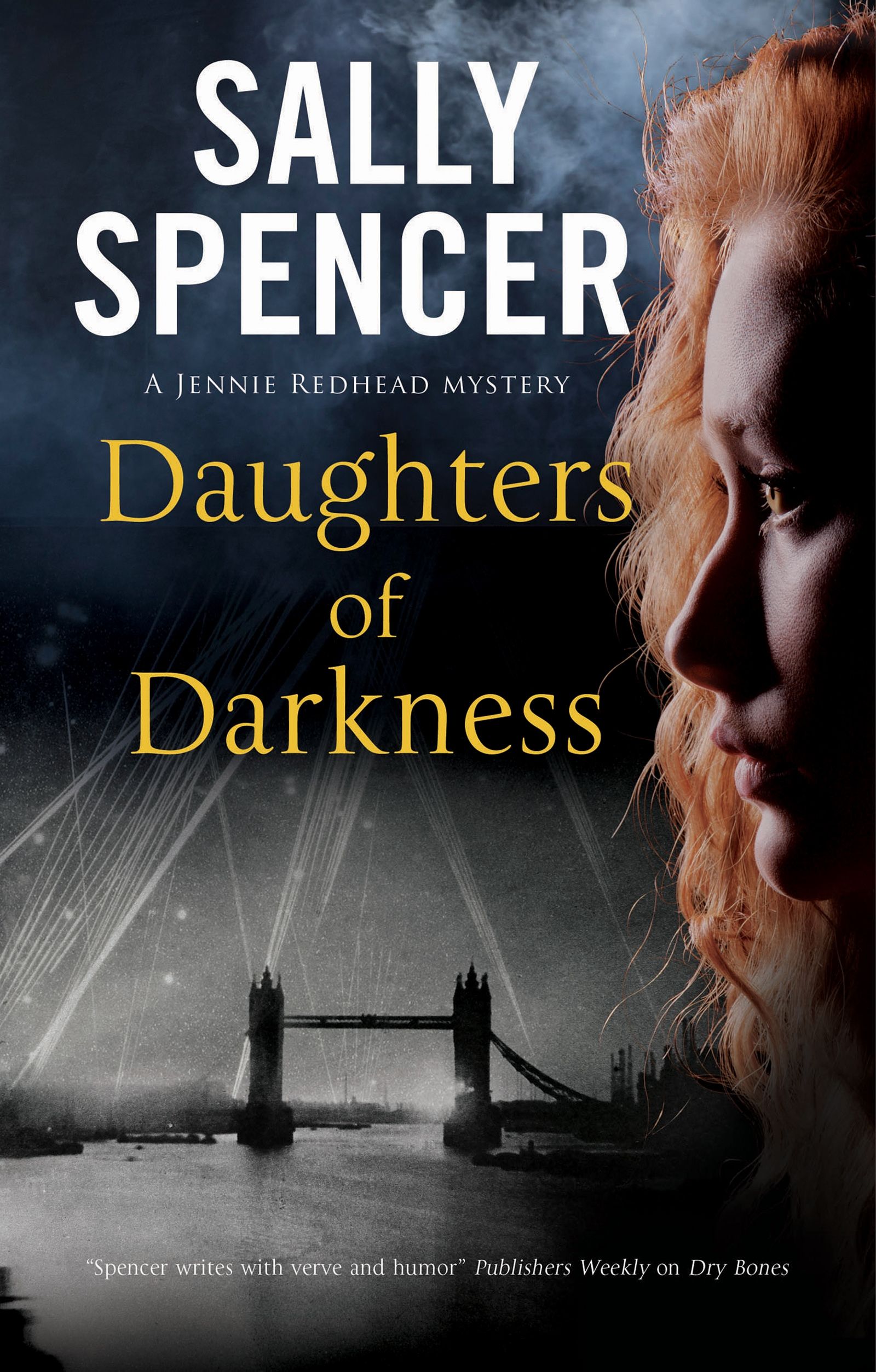 Daughters of Darkness
by Sally Spencer
Private investigator Jennie Redhead is hired to investigate a murder that's left the police baffled, in this gripping historical mystery set partly in 1970s Oxford and partly in war-torn 1940s London.

Oxford, 1975. Three years ago, world-renowned anthropologist Grace Stockton was slain in a brutal, unprovoked attack. Despite a large-scale police investigation, the identity of the prime suspect was never uncovered . . . and neither was the location of Grace's head.
But Grace's daughter, the wealthy academic Julia Pemberton, refuses to accept that the trail has run cold. Determined to find out who killed her mother, she knows just the woman for the job: private investigator Jennie Redhead.
Who was the woman caught on CCTV visiting Grace's isolated home on the day of the murder? And why did she cut off her victim's head? Jennie's search for answers takes her on a dark, disturbing journey into the past, from the ancient tribal customs of Papua New Guinea, to war-torn 1940s London – and to a dark tangle of secrets and scandal that someone is desperate should never be revealed . . .
Reviews
"A deeply affecting and disturbing novel, both suspenseful and tragic, one of Spencer's best over a long career. Riveting reading from first page to last"
Booklist Starred Review
"Superior … Refreshingly, Spencer doesn't make Redhead, who's capable of snark and petty malice, wholly likable. Readers will look forward to the further adventures of this distinctive lead"
Publishers Weekly Starred Review
"A complex tale of good people who make bad decisions "
Kirkus Reviews
"Entertaining . . . Spencer writes with verve and humor while delivering a satisfying mystery plot"
Publishers Weekly on Dry Bones
"There's a strong sense of time and place . . . Readers of Charles Todd's historical mysteries or crime novels set in academia may appreciate the ambience"
Library Journal on Dry Bones
"Like the lime-mortared shaft that sets the plot in motion, Spencer's puzzle shows workmanship and beyond, since every piece must fit just so before the secret can be revealed"
Kirkus Reviews on Dry Bones
Editions
Daughters of Darkness by Sally Spencer is available in the following formats
| | | | | | |
| --- | --- | --- | --- | --- | --- |
| Hardback | 9780727889492 | 2nd July 2020 | 146 X 225mm | 224 | $28.99 |
| Hardback | 9780727889492 | 31st May 2020 | 146 X 225mm | 224 | £20.99 |
| Ebook | 9781448304370 | 1st July 2020 | N/A | 224 | $14.99 |
| Ebook | 9781448304370 | 1st July 2020 | N/A | 224 | £12.99 |
| Hardback - Large Print | 9781780291703 | 25th May 2021 | 140 X 220mm | 320 | $36.95 |
| Hardback - Large Print | 9781780291703 | 26th March 2021 | 140 X 220mm | 320 | £22.99 |
| Paperback | 9781780297163 | 26th June 2021 | 140 X 217mm | 224 | $17.95 |
| Paperback | 9781780297163 | 29th April 2021 | 140 X 217mm | 224 | £13.99 |
| Format | ISBN | Publication Date | Dimensions | Pages | Price |
The Jennie Redhead Mystery Series